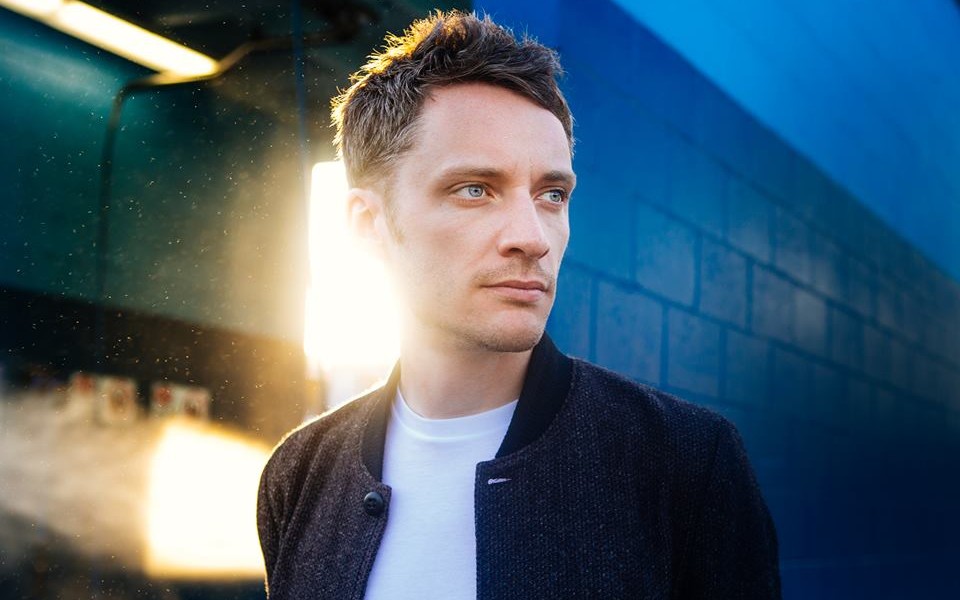 Embarking on a two month tour is no easy task. And when spending it with the likes of Zedd, Dillon Francis, Madeon and other special guests, I'm sure it ends up being some crazy and eventful nights. We got a chance to sit down with Alex Metric after his opening set at the UIC Pavillion for Zedd's tour.
Alex Metric – Ammunition Pt 4 | Download |
TSS: Being from England who were some of your musical influences electronic or not?
Alex Metric: So I come from more of a band or indie type background. So on that front it was more bands like Blur, Oasis, The Verve and Primal Scream. Things like that. On the dance music front it was the Big Beat scene with guys like Fat Boy Slim and Chemical Brothers. The whole French house thing that was happening at the time too. People like Daft Punk and Roule records were really big too. Some of the other big names at the time were Basement Jaxx and Underworld.
TSS: Do you see any of that influence in your music?
Alex Metric: Yeah 100%. I think every artist is a sum of their musical parts. It's the stuff that inspires you and the stuff you grew up loving and listening to. I think you can't help but be inspired and spurred on by that.
TSS: Your EP Series is called Ammunition. What was the concept behind that?
Alex Metric: It was based on the idea of having club weapons. The Chemical Brothers have a series of records called Electronic Battle Weapons. I had always thought that was a good way of describing records. Because sometimes you just want tracks that are going to go off in the club. Don't get me wrong I love the pop type of stuff too but Ammunition has been an excuse for me to make records for DJ's that people are going to enjoy in clubs. So that is the concept behind it, club weaponry.
TSS: This is your fourth chapter of Ammunition. Did you think it would go this far?
Alex Metric: Not at all. When I did the first one, the A side was "Rave Weapon" so it made sense to go with the name Ammunition. It all worked but I thought that would be the end of it then we would move onto something different. Then all of a sudden I thought, well I have three more club records and it made sense to continue with this idea. I don't know if I'll keep doing them or I'll stop. If it feels like an Ammunition I'll put one out. I did an EP called Hope in between and that didn't have the same feel as the Ammunition series type tracks. There's got to be something to make me feel like it would be part of the series.
TSS: What are some artists/tracks you're listening to right now that not many people know?
Alex Metric: On the dance music front I would say Kane West is one of my favorite producers at the moment. He's from London and was part of the whole PC music scene. But then sort of went to go do his own thing. He had a release on Turbo which is Tiga's label. He makes really crazy, fun, dance music. It's not serious, it's not deep house or trying to make pretentious music. He's got the right balance between fun and cool. The new Everything Everything album is really good as well. Some of my favorite tracks right now are "What's A Girl To Do" by Fatima Yamaha, "Sorry" Justin Bieber, and "Mountain At My Gates" by Foals.
TSS: What is your one touring essential?
Alex Metric: A laptop and headphones are indispensable. I've watched more TV shows and movies in these past two months then I've watched in my entire life. Those are the ingredients to get through tour.
TSS: How has the tour been going so far, what were some of your favorite stops?
Alex Metric: The tour has been going great. Some shows are better then others because I have a different sound to these guys. Some crowds are more receptive then others but that's the nature of the beast opening up for people. Detroit was off the hook, Washington was amazing, and San Francisgo was great as well.
TSS: One of your influences was Chicago House. So being in Chicago what specifically about that genre has influenced your music?
Alex Metric: Just the classic house music sound. I'm old enough to have felt that influence from Acid House and the years went through with that. I think that Chicago House sound is cooler then ever now especially in the UK and Europe, it's very in favor. It's just the groove, the spirit and tracks that have some soul in it.
Comments
comments