These guys have got the right idea! I figured they would make some big additions to their already huge phase one lineup but I had no clue they'd make these kind of moves. I'm super impressed with this festival for so many different reasons and they haven't even announced the entire bill yet.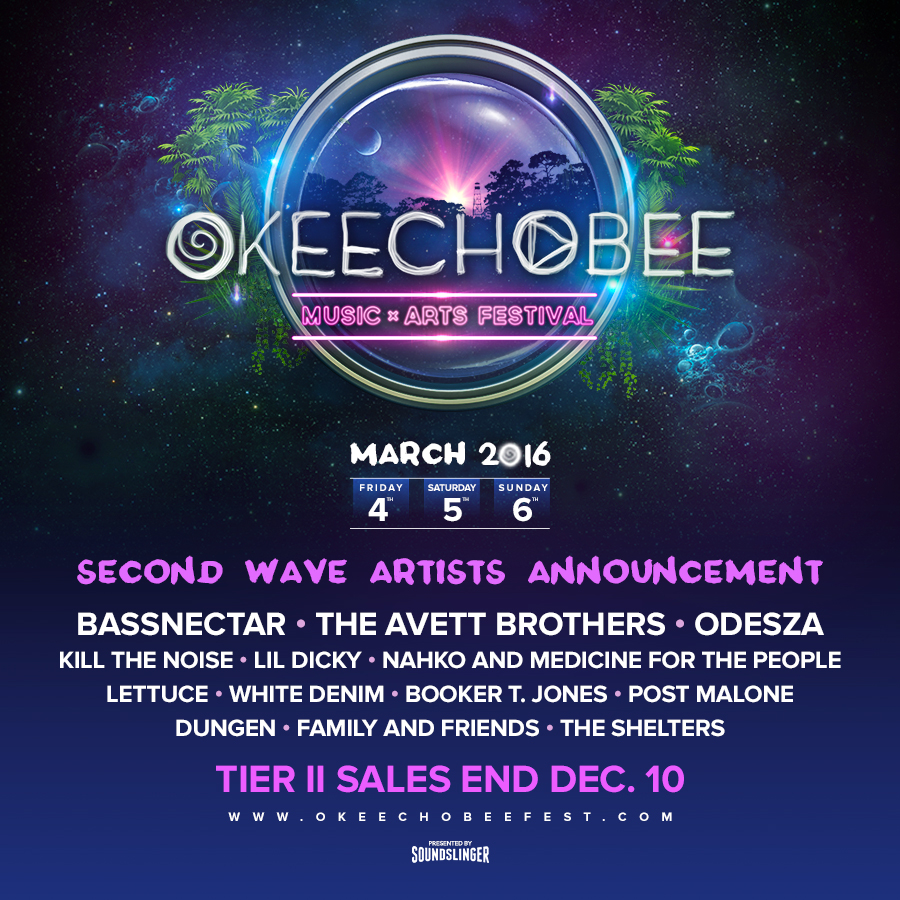 When a multi-genre festy has huge electronic acts like Skrillex, Big Gigantic & RL Grime already booked you assume they have that one huge act for that particular niche. In this case you would be 100% wrong; they just released their second wave of artists and it includes the king himself in Bassnectar and a group who is on tour killing it right now, Odesza. The additions made weren't exclusively electronic either they made significant improvements to the bill as a whole.
For the rap heads out there they welcomed two rappers who are on a quick come up in the hip hop community; Lil Dicky & Post Malone. Lil Dicky just dropped an album that features some of his most popular tracks like "Save Dat Money" & "Professional Rapper" plus his shows are super live so don't sleep on him. These two join the likes of Fetty Wap, Future & Kendrick Lamar to name a few; shout out to them for keeping the hip hop at festivals.
If you were looking for something more on the alternative or jam spectrum, don't fret they got you covered! I'm sure a lot of us heard of them from our parents and they are super funky but Lettuce adds a very refreshing taste to this festy. Then you have The Avett Brothers for everybody who is in search of some folky/bluegrass tunes. Even if you aren't in search or familiar with these guys their style is so smooth that most people can get down with it. Also, don't forget about the other rock-esque artists that caught everyones eye in the first phase like Mumford & Sons and Portugal. The Man!
Aside from this spot on lineup, Okeechobee has many other great things that I'm sure will attract a rather large crowd for a festival in its first year. Interested to know more? Check here or their website to get the full run down.
Okeechobee Music & Arts Festival Facebook/Website/Twitter
Comments
comments