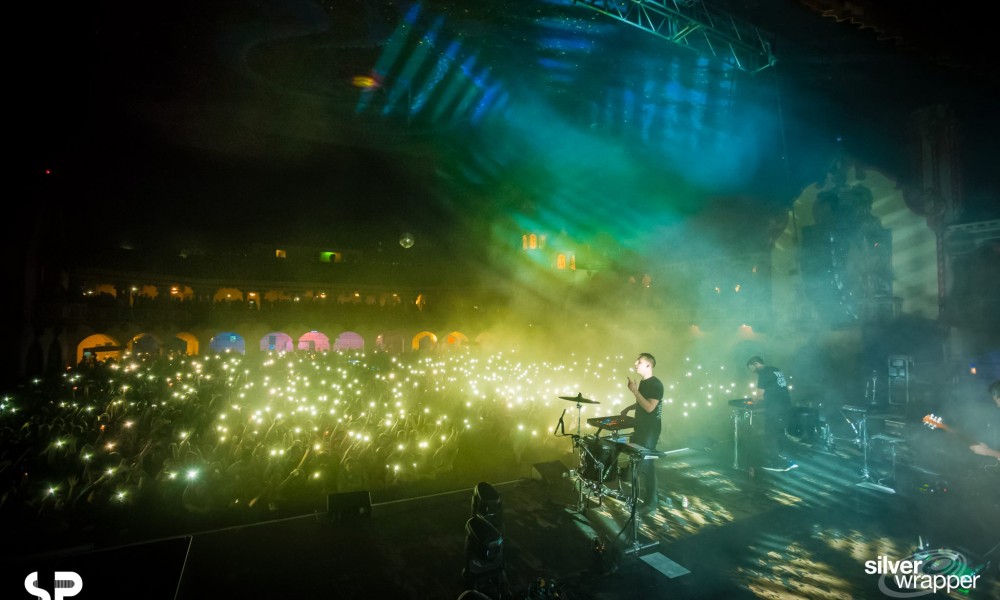 I've been anticipating this event ever since I moved to Chicago. Odesza is one of those acts you hear about and have to see in person. Something about them brings out the good in people. Their music speaks to so many people and it showed with the crowd at their show. If you have the chance to catch their live performance it's a must and here is why:
There were two shows in Chicago, an early and late show. The early show had to be added because the late show sold out so quickly. The early show sold out as well, which shows the demand for seeing Odesza live. The line was at least four blocks long when I got there and by the time I was in the Aragon, you could tell there was so much anticipation people couldn't stand still.
Odesza played an hour and a half set and everyone wished it could have been longer. If you've never seen them live or online, each has their own setup with a keyboard, computer, tom drum, symbols and drum pad. It was amazing how synchronized they were, played each note without a miss in a beat. It was a very joyous night that brought great energy, vibes and dancing all night long. My favorite part of the nite was the encore. They closed out the night with an unreleased remix of Alex Adair's "Make Me Feel Better." If you've had the chance to catch them play this song, then I'm sure, like myself, you love it. If not, check it out bellow (song ripped from live set).
Check out the rest of Odesza's tour if it comes to a city near you, TSS highly recommends it!
"Follow" Odesza: | Facebook | Twitter | Soundcloud |
Comments
comments