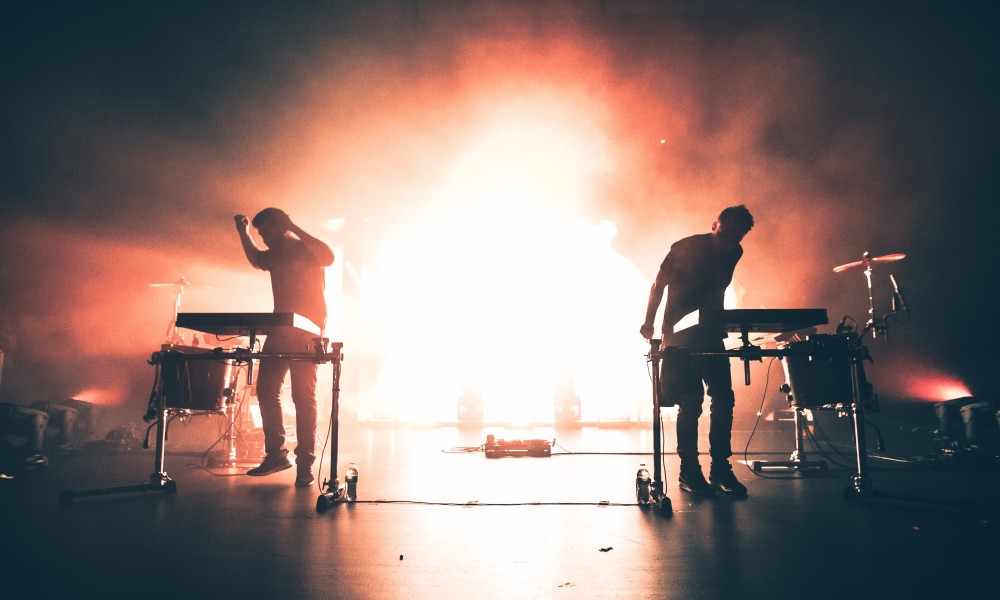 Over the last year, ODESZA have ridden atop a wave of success following the release of their sophomore album, In Return. That wave has carried the duo through countless sold out shows, international festival dates, and has been bolstered by the release of popular releases like their remix of Zhu's 'Faded' and Harden James' 'Something About You'.
This year, ODESZA's In Return World Tour is bringing their ramped up live show to Australia, Europe, and to 24 cities across North America alongside rising stars like Jai Wolf, Hayden James, Kasbo, and Louis Futon.
Odesza – In Return (Deluxe Edition) | iTunes |
I had the pleasure of attending one of the many sold out dates this past weekend at The National in Richmond, Virginia. The evening kicked off at 8PM with Kasbo delivering a thumping, bass influenced opening set to a dark, but already crowded dance floor.
The lights remained dim as Australian producer Hayden James stepped onto the stage. James, known for his soulful vocals and rich acoustic textures, was well received by the audience, despite the fact that few people seemed to recognise most of the songs. The exception being his hit 'Something About You', which has also been remixed by ODESZA themselves.
By 9:30 when Hayden James began clearing his gear, the venue was packed. The crowd, buzzing with anticipation for the main act, stretched out in all directions across the main level and up into the balconies. Under a thick haze of artificial fog, drums, guitar pedals, and midi triggers where wheeled onto the stage and setup next to each other.
When the lights cut out there was silence…for a fraction of a second followed by a surging roar from the crowd. Through the smoke, Harrison Mills and Clayton Knight of ODESZA emerged and unsheathed two pairs of drumsticks before launching into a pounding drum beat on a set of matching floor toms. The whole theatre was instantly illuminated as 5 towering LED panels flickered on and off in sync with the drums.
Over the course of the next hour and a half, ODESZA guided the at-capacity crowd through a dynamic series of energetic highs and rich breakdowns. As part of their new live show, Mills and Knight were joined on stage by a horn section and guitarist who added additional instrumentation and acoustic layers to the performance.
The evening ended, as most good ones do, with confetti cannons. As thousands of fluttering red paper rectangles drifted through the air, illuminated by ODESZA's glowing geometric logo in the background, the last notes of "Say My Name" slowly faded away until they were drowned out by applause and cheers from the mesmerised audience.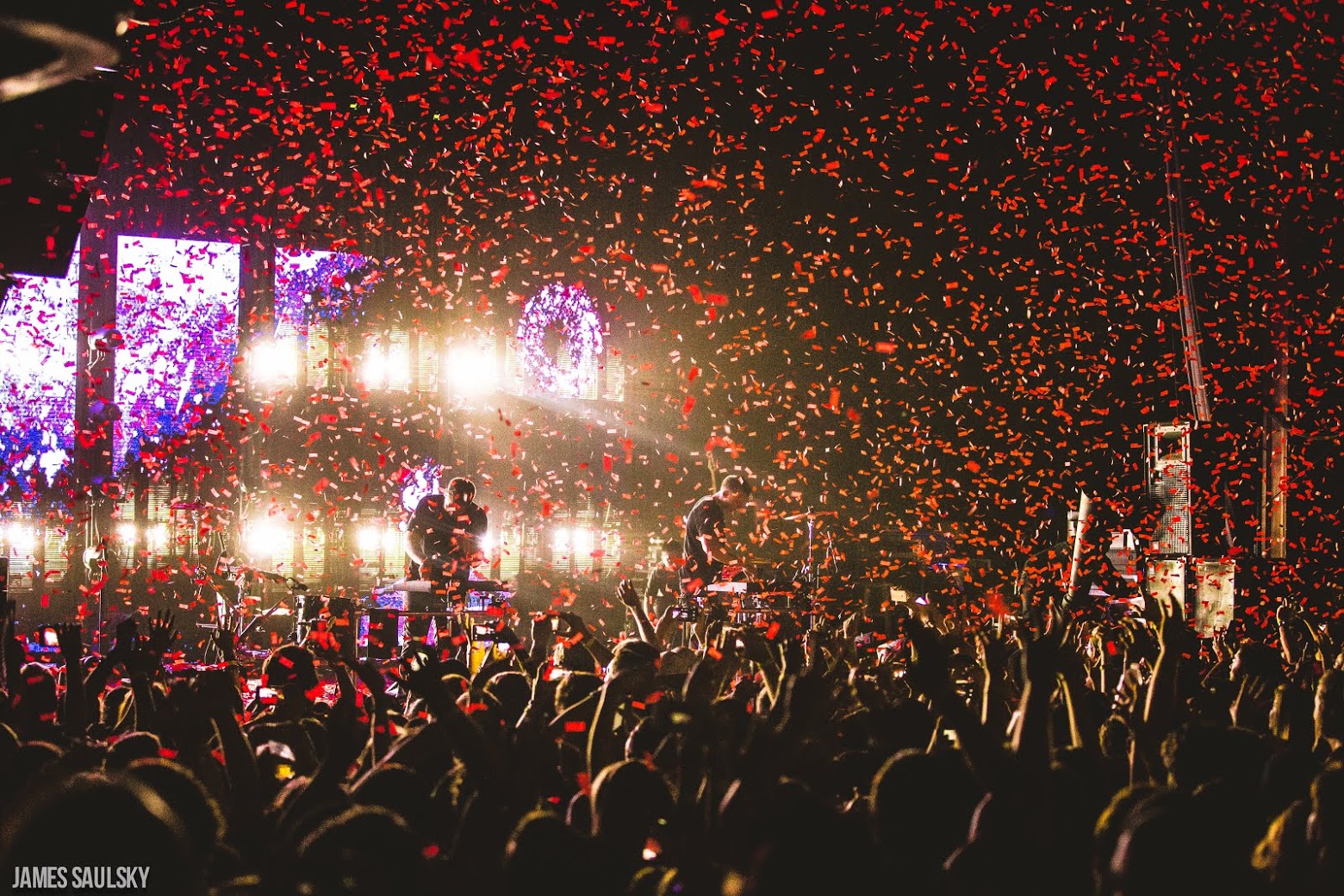 If you are lucky enough to have a ticket to one the upcoming shows, you're in for a real treat. If not, be prepared for the next tour. Tickets for this one sold out just days after they became available.
ODESZA's expanded live performance proves they have grown into their status as headlining artists, both visually and musically. Based on what I saw on Friday night, they show no sign of slowing down.
Comments
comments