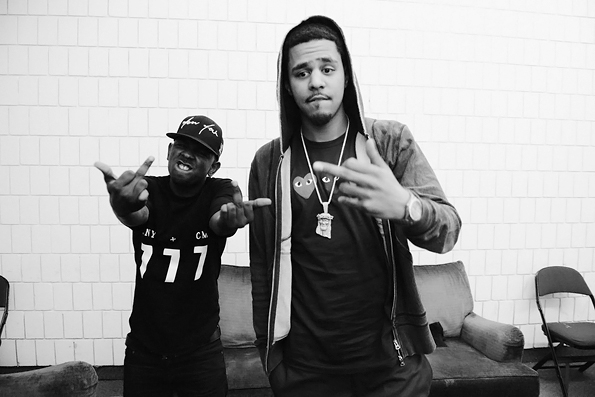 Black Friday was in full effect yesterday as our feeds were flooded with videos of middle aged women bum rushing Wal-Mart's like defensive linemen on crack to get their hands on a $20 45 inch flat screen TV. Some however stayed in and nursed there food hangovers still lingering from Thanksgiving. While Friday saw the release of some great albums and some outlets were giving out discount on songs and merch, arguably the two most influential MC's in the game today dropped some new music that you can't put a price on. Longtime friends and friendly rivals Kendrick Lamar and J.Cole traded beats and dropped simultaneous "Black Friday" freestyles to treat the fans with maybe some of the best hip hop we've heard all year (And it's been a really good year for hip hop).
With perfect strategy and synchronization, the TDE and Dreamville soundcloud accounts posted "Black Friday" remixes. J. Cole took Kendrick's smash single "Alright" off "To Pimp A ButterFly", while K-Dot added his spin to "Tale Of 2 Citiez" from "Forrest Hills Drive". Christmas certainly came early this year for hip hop fans and can maybe hold over fans until the long awaited collab album to drop.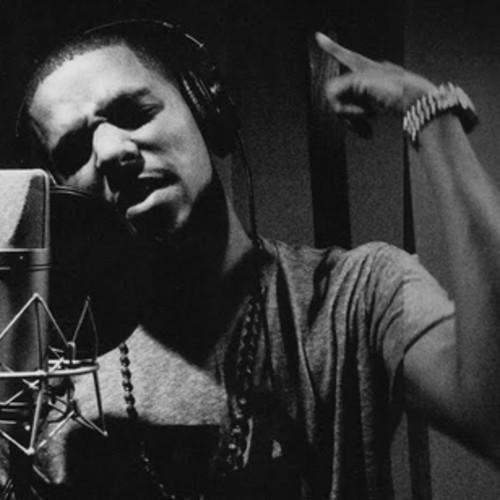 J. Cole – Black Friday |
J. Cole has had a major year and it's hard to deny the impact he's had on hip hop since stepping onto the scene and releasing his biggest and most ambitious project "Forrest Hills Drive". An album that went platinum with no promotion, no features, just quality music front to back. J. Cole is also making his presence felt as it pertains to social issues facing the country today as he's lent his celebrity to help bring eyes to protests across the country being an moral ambassador for hip hop. So it should come as no surprise that for this beat swap, Cole picked the song that's become a rallying cry for protests everywhere with Kendrick's hit "Alright". J Cole goes alpha over this beat and brings his own style to the jazz fusion influenced anthem. He also left an Easter egg in their for the fans at the end where he says he doesn't know when the collab album everyone's been clamoring for will come out, but he will be dropping a surprise in February. This song is a moment and set the bar high for K-dot to match.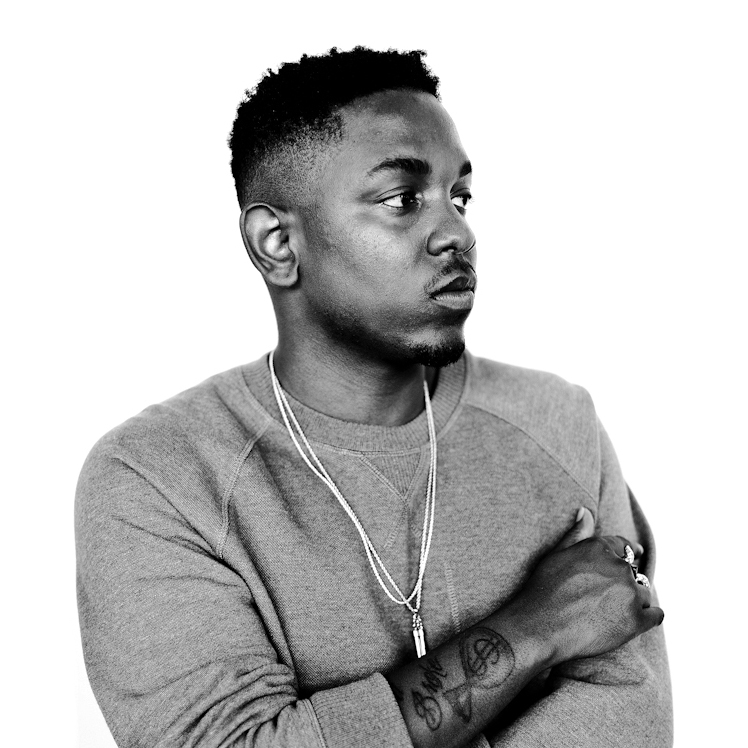 Kendrick Lamar – Black Friday |
Is widely known that Kendrick is one of the most competitive rappers in the game right now and he has a knack for dropping historic verses in big moments. He certainly delivers on this track. Taking the slowed down, grainy and raw instrumental from "Tale Of 2 Citiez", Kendrick snaps with lyrical vengeance with a spit fire flow and pin point rhymes. He goes for almost 4 solid minutes and at some points you think he's done but then the beat drops back in and he just keeps going. This remix might be up for verse of the year and might even go as far to be compared to the greatest of all time. It's what we've come to expect from Kendrick and it's crazy to see that even still riding the massive sucess of 2015 he's still spitting freestyles like he's still and underground rapper.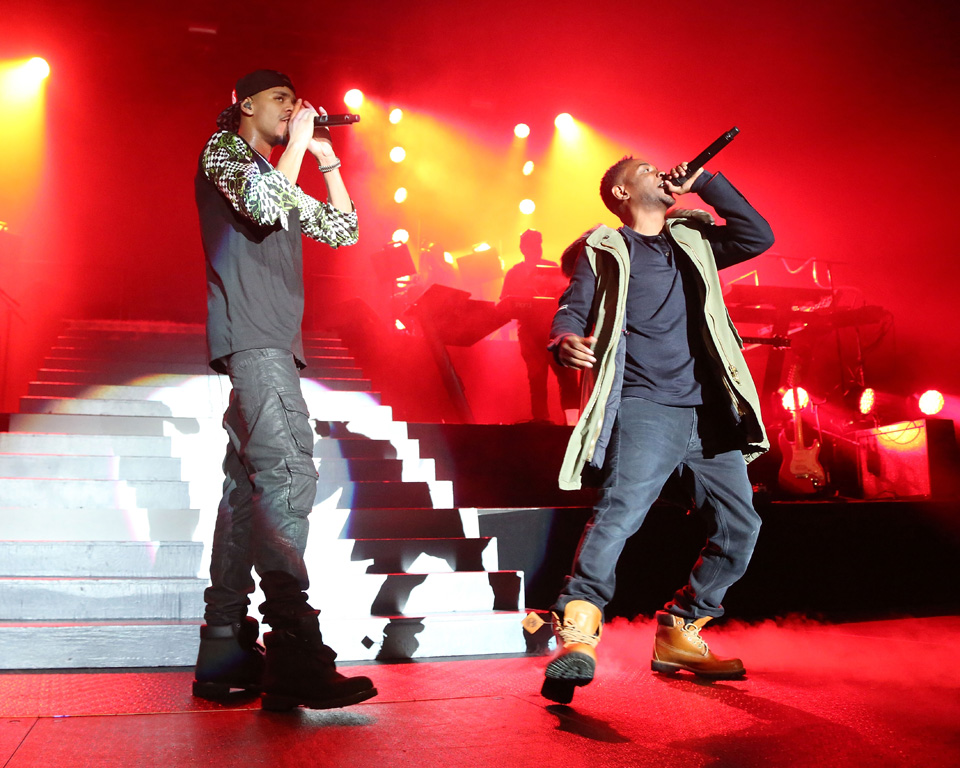 There are no winners or losers in the beat battle…I think we all one. Both tracks racked up a million plus plays in less than 24 hours and that really speaks to how big both of these artists are right now. This will definitely stoke the fire of debate between fans on who's the hottest rapper out right now (Excluding Drake from the argument at the moment). Make sure you check out both tracks and tell us which one is your favorite. In the meantime though, sit back, throw your feet up and turn those speakers way up!
Happy Holidays Slappers!
Comments
comments