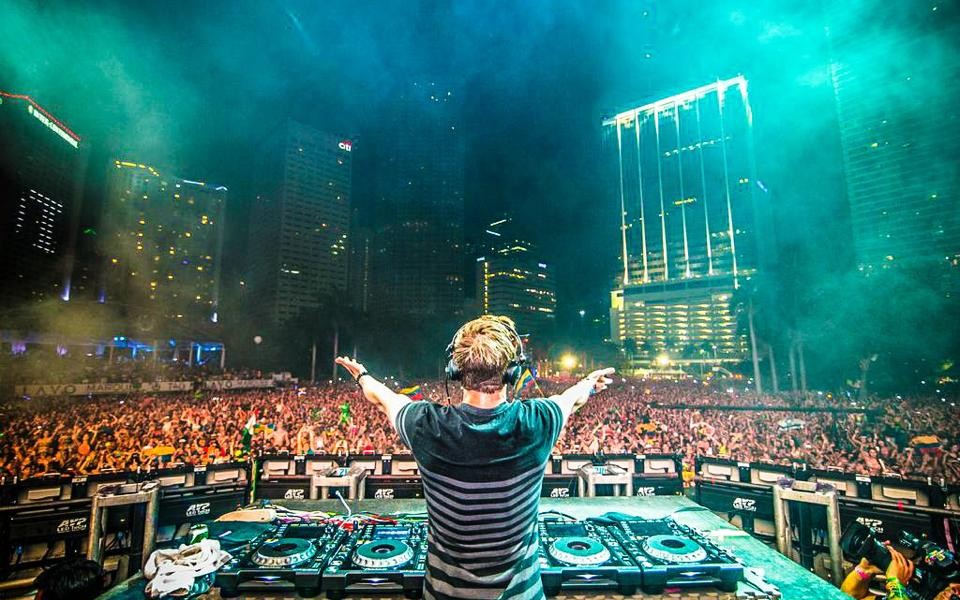 It's no secret that dance music is growing at an exponential rate around the world. It, also, is no secret that Hardwell is one of the biggest cats in the game, regularly earning headlining spots at clubs and festivals around the world on top of managing his renowned record label, Revealed Recordings. As a man of much praise and success, he has decided to use his fame and stature to give back to those in need. Starting with the launch of his United We Are Foundation, Hardwell aims to provide education to children around the world where schools are not accessible. If you want to help Hardwell improve the lives of impoverished children, pledging for United we Are Foundation is now open here.
Hardwell additionally aims to take the Guinness World Record for "World's Biggest Guest List," in Mumbai on December 13, as he offers 100,000 spots on his personal guest list for fans to attend, free of charge. The DJ will not accept any payment for the performance, but rather will work with the Magic Bus Program to pull 3,000 children out of poverty with the proceeds. Registration opened on November 8, and over 125,000 people have already pre-registered to be a part of the potentially record-breaking event.
In light of his international success as a DJ and ground-breaking initiatives, Hardwell has been graced with his very own action figure. Musicians before him, such as Elvis Presley and The Beatles, have been immortalized in this way, but Hardwell stands as one of the first DJs to receive his own action figure, alongside fellow Dutch heavyweight, Armin Van Buuren. You can get your very own Hardwell and Armin van Buuren action figure here.
Comments
comments