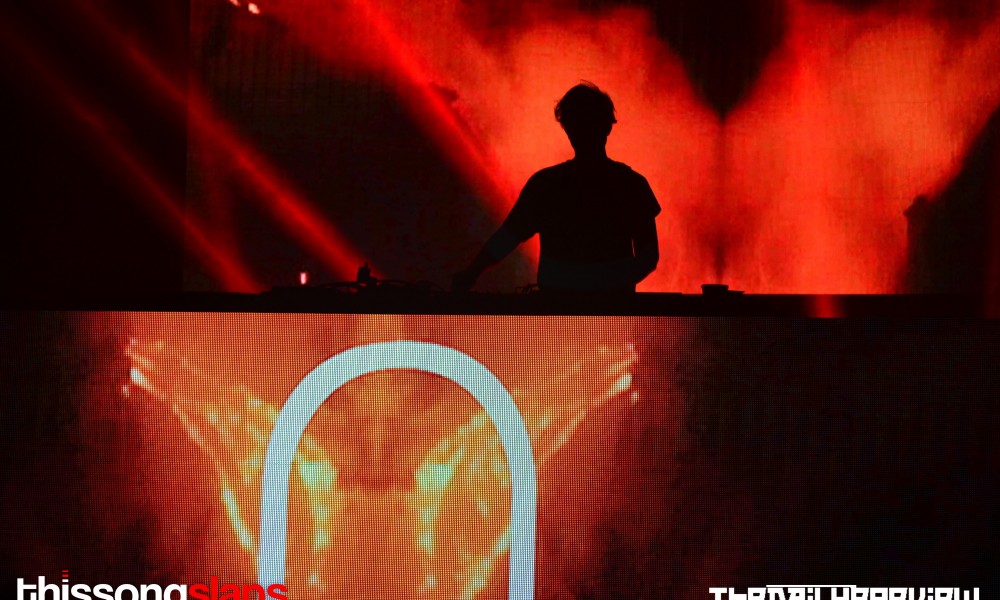 The dust has finally settled on yet another Halloween, and this was one for the record books. Now pumpkins are starting to rot, the costumes are buried under days of dirty work clothes, your Instagram feeds are no longer filled with sugar-skull face paint and autumn landscape shots sporting the 1976 filter. However, if you live in the Northeast area the events surrounding the last weekend of October at the Tsongas Arena still ring fresh in your mind.  NV Concepts put on the now-infamous "Wicked Halloween" spectacle delivering a monster show from front to back with three nights of music spanning three states. With a lineup that boasted the likes of Diplo, Nervo, Big Gigantic and RL Grime, this event packed the perfect treat this festive weekend. "Wicked Halloween" laid down the perfect Halloween experience from a variety of music, to stunning visuals and performance artists to create a memorable art direction consisting of all the Halloween favorites.
Riding into Lowell, Massachusetts it was clear the freaks were out that night. With it still being three days away from Halloween, the parking garages and streets were crawling with zombies, skeletons and multiple Adventure Time characters showing the dedication fans had to this event. Once the gates opened, floods of attendees barreled to the smokey, tombstone covered main stage, anchored by an evil clown and werewolf in earnest anticipation of the coming party. The first night kicked off with local favorite Joe Bermudez warming up the crowd as ominous modern gypsies stilting through the scene. The house lights still dimmed, and the floor beginning to fill steadily. It was only a matter of time before the hype began to escalate.
"Follow" Joe Bermudez: | Facebook | Twitter | Soundcloud |
The lights went out and New Jersey's own 4B hit the stage where he proceeded to lay into the crowd with drop after drop of Mad Decent approved electro. Backed up by three massive spinning LED screens overhead and two massive glowing skulls; 4B's set got the crowd's blood pumping with a heavy stream of gnarly midrange drops. We caught up with him after the show and over a bag of sourdough pretzels (Which WIWEK had gotten into earlier) he mentioned an unreleased "Thriller" remix he had with DJ Snake and that his best Halloween costume was the time he dressed like Kobe Bryant (before it was controversial to do so).
"Follow" 4B: | Facebook | Twitter | Soundcloud |
WIWEK forwardly admitted that he wasn't too familiar with American Halloween customs. However, this didn't stop him from unleashing a serving of Jungle Terror during his set. The Holland native has been drawing massive praise from fans and artists alike with his sets and this show demonstrated why. Constantly changing bpms and assaulting the crowd with full-fledged bass, WIWEK made heads spin on the dancefloor. We asked him what he was dressed for Halloween and he said "Diplo". Mighty fine Diplo costume if you ask me.
"Follow" Wiwek: | Facebook | Twitter | Soundcloud
Nervo, though having a crowded schedule with back sets in Lowell and Royale in downtown Boston, made time to speak with us as well as blow the minds of onlookers before the anticpated Diplo set. Their performance was one of the top highlights of the entire event as they dropped hit after hit, gracing trick-or-treaters with a brand new preview to surgarcoat the already amazing set. The British duo brought the crowd to life with fans displaying full interaction with a multitude of syncronized claps and jumping They were kind enough during our talk to get us ready for our off time by pouring a few shots of their Jager. They didn't have the time to drink it themselves and it's against there policy to waste Jager. We here at TSS respect that policy whole heartedly.
"Follow" Nervo: | Facebook | Twitter | Soundcloud |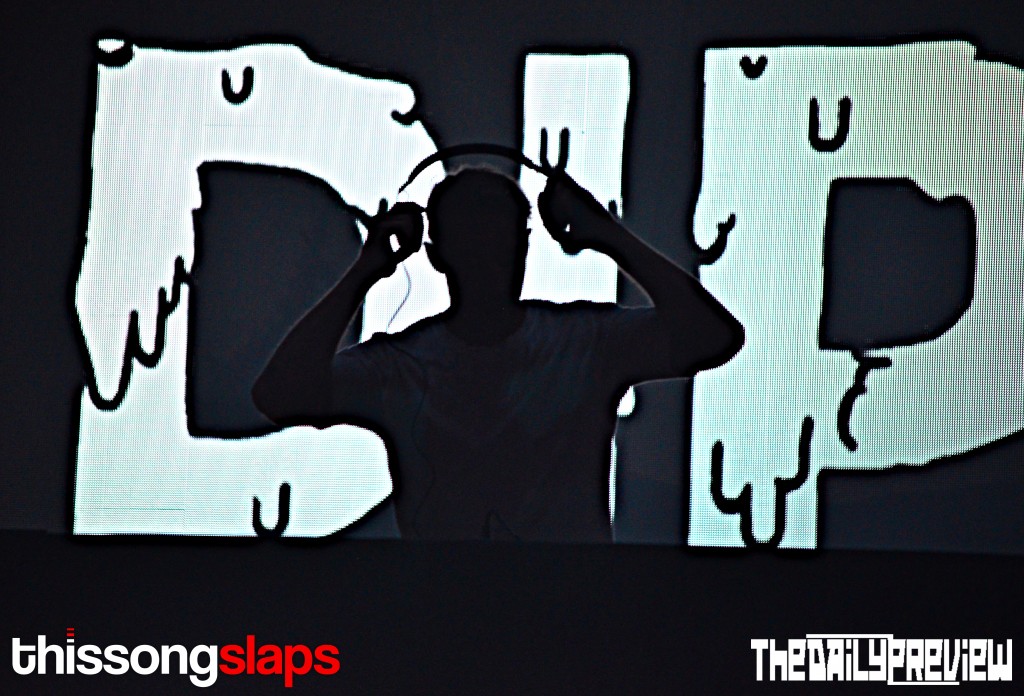 It's true…Diplo be everywhere man. Flying into Massachusetts with some bad intentions, the star absolutely lit up the crowd in his trail. Breaking out all the stops in his wide ranged arsenal including personal productions and collaborations in groups such as Major Lazer and Jack-U, Diplo lived up to the hype as he delivered the perfect Halloween party playlist. With trapeze artists dangling in bubbles suspended above the stage and the a massive stage production behind him, this was the perfect exclamation point to put on Night one of Wicked Halloween.
"Follow" Diplo: | Facebook | Twitter | Soundcloud |
After a stellar first night, the returning crowd was upon us and we were still buzzing from the night before. After a delay at the door, the crowd eagerly rushed in to catch local artists DUDEnGUY getting right into it dropping bombs in the opening set. In other contexts this would have seemed excessive but this crowd had to warm up after shivering in New England cold in what's clearly not functional winter clothing. From there, Australian duo Hermitude took the stage and put down one of the most unique sets this crowd had ever seen displaying a heavy stage presence as the two played in front of the dj stand and the crowd ate it up. With their incredible live production, the Aussie duo came to the states to join in on the Halloween madness and fit right in.
"Follow" DUDEnGUY: | Facebook | Twitter | Soundcloud |
"Follow" Hermitude: | Facebook | Twitter | Soundcloud |
While Hermitude was moving there stage set up, we spent time backstage getting ready for the next act who was added to the bill just weeks before. Coming out of the dressing room like a heavyweight fighter, Waka Flocka Flame downed an organic energy drink (I think he's selling them now) and rushed the stage for one of the most high-energy and turnt performances of the event. From diving into the moshpits of the crowd, playing his classics like "Hard In The Paint" and "Rooster In My Rari", and even getting a little time on the tables himself, Waka kicked the show into high gear and showed TSS nothing but love.
"Follow" Waka Flocka Flame: | Facebook | Twitter | Soundcloud |
One of the big headliners was ready to hit the stage and judging by the crowd, I don't think they fully understood what was about to go down. With a heavy college based audience it seemed when Big G took the stage, they were winning over a lot of new fans that night. The Colorado duo came out blazing as Dominic and Jeremy brought some groove and soul to the raucous crowd. Dropping new hits such as "Let the Good Times Roll" and "Get on Up", the two brought a lively aspect to the crowd, perfect to the Halloween spirit. With smoke cannons firing, lazers beaming and overwhelming visuals, Big Gigantic consumed the arena and proceeded to rock it to it's core for a solid hour. Was pretty sure we saw people in the concession stands getting down with security as well. When you get them moving, you've done your job right.
"Follow" Big Gigantic : | Facebook | Twitter | Soundcloud |
RL Grime – Halloween Mix 2015| Download |
RL Grime closing out your local Halloween show is a dream come true for most electronic music fans. Fresh off his release of his annual Halloween Mix, fans waited in anticipation for the closer of night two. RL opened in ominous fashion, displaying nothing but a tombstone and white lighting against an almost entirely blacked out room to the cheers of fans. The entire front of the crowd began clapping together in earnest as the opened with a bang sending fans into hysteria. Flawlessly mixing, RL took the crowd through his entire discography with drop after drop of trap madness. Delivering a set perfectly tuned for Halloween in only a way RL Grime can, the cherry on top came from his remix of "The Hills" by The Wknd with red and white lazers peppering a chaotic crowd covered in smoke and confetti.
"Follow" RL Grime: | Facebook | Twitter | Soundcloud |
NV is a mainstay on the East Coast electronic scene and Wicked Halloween is one of their best productions to date. Bringing together all the right elements at just the right moments and keeping a diverse and reputable lineup. The trajectory is up after this year and there's no telling what next year might have in store.
"Follow" NV Concepts: | Facebook | Twitter | Soundcloud |
See Full Album Here: | WICKED HALLOWEEN 2015 ThisSongSlaps |
Comments
comments