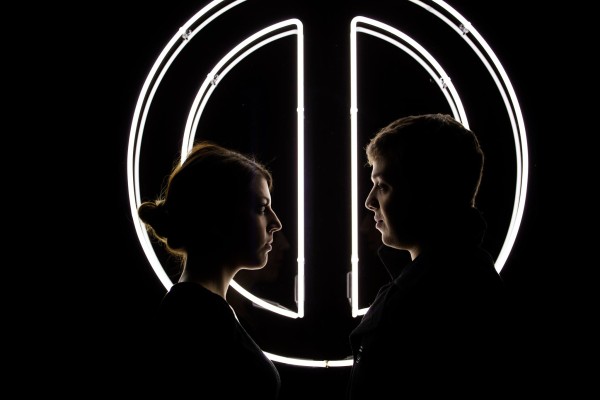 Rejoice slappers! The notorious Northwest duo known ECHOS has come out of their cave with a brand new cover of The Weeknd's smash single "The Hills". We here at TSS have been following ECHOS for a while now, and seeing the vocalist/producer team bring their broodingly beautiful style of bass music to this hauntingly catchy R&B tune makes us happy beyond words I can type. We've heard ECHOS add there spin to some amazing covers and this one is certainly no different.
ECHOS make this song completely their own by starting from scratch as they redo the beat, resing all the vocals and slow it down to a boomingly slow BPM. Keeping the heavy hip hop/trap element of the original record while adding some sharper sounding drums and some bombing sub bass, this is unlike any "Hills" remix you are going hear anywhere. Lead singer Lexi shows of her range matching The Weeknd note for note and bar for bar with her own breathy, attitude filled voice. ECHOS as a team comes together perfectly again to deliver another banger that we can't wait to see performed live.
ECHOS have teased that after there long lay off, they are ready to come back and feed their fans with some great new music. If this is just how there kickin' it off, we can't wait to see what they might have in store next. For now, grab that free download, stay up til it's half past five and turn those speakers way up!
ECHOS – The Hills (Weeknd Cover) | Download |
"Follow" Echos: | Facebook | Twitter | Soundcloud |
Comments
comments