While festival season has officially come to a close, the dance music community has started counting down for the little taste of paradise that is HOLY SHIP!, DESTRUCTO has announced the party doesn't stop there.
Earlier today, DESTRUCTO the return of his Ship2Ship Tour, which will be touring across North America during his HOLY SHIP trips. This tour will be hitting major cities such as Chicago, Boston, Los Angeles, Toronto and includes one date that is yet to be announced. Who will be joining him on this tour you ask? Justin Martin and REZZ!
Oh and that's not all! With this tour announcement DESTRUCTO dropped his latest single, "Bodyback," which is available Friday, November 13th via Night Bass.
Destructo – Bodyback | November 13th |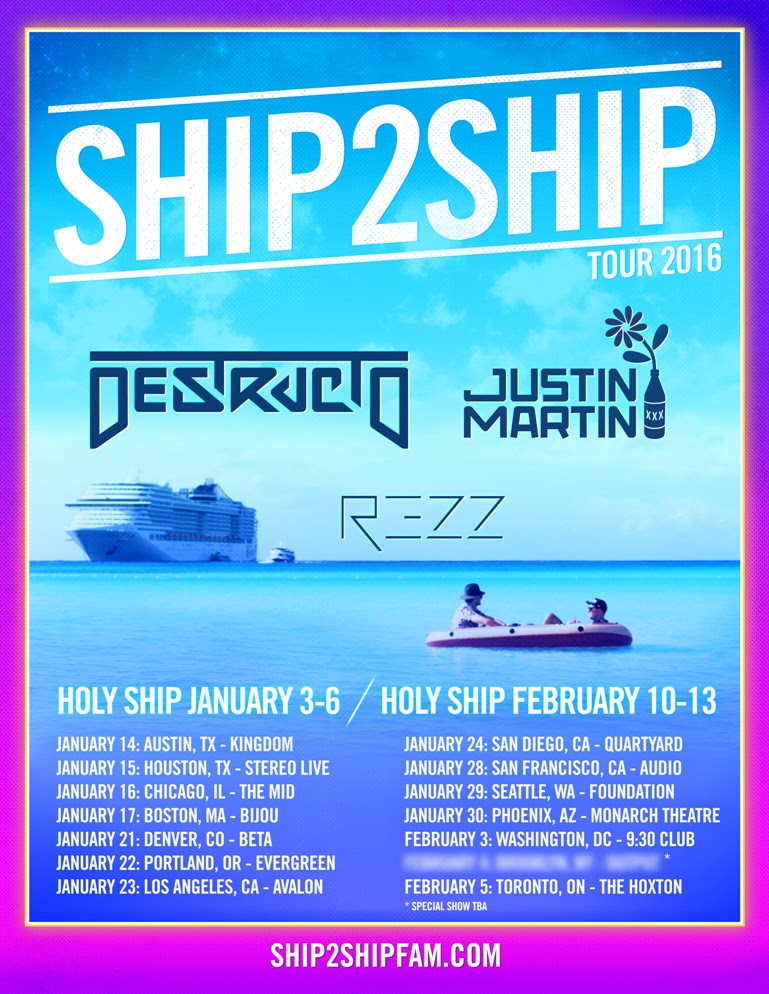 Comments
comments