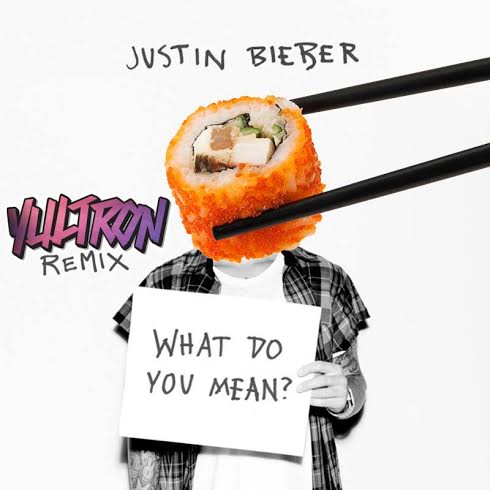 Soundcloud has been taking a beating from fans and artists alike for their horrid run of soundcloud copyright denials, big label deals and general disregard for the base of users that made it what it is. However, that's a discussion for the Reddit forums. We're here because for some awesome new music that flaunts it's absolute disregard for Soundcloud upload policies while lighting up your eardrums.
Yultron, who's been in heavy rotation with his string of awesome new remixes and songs like T-Wayne's "Nasty Freestyle", the hilariously awesome banger "Milk Was A Bad Choice" and his epic remix of Silento's "Watch Me/Nae Nae". What's been impressive is that Yultron always seems to strike a balance between humor and musical ability in his songs. Now, he might have just outdone himself with his latest release that's basically an epic middle finger to soundcloud and possibly his best remix to date.
Taking on Soundcloud and the worldwide smash "What Do U Mean" by Justin Bieber, Yultron delivers an excellent hybrid trap remix of the Skrillex produced tropical house pop track. The Skrillex influence is apparent on the opening but everything after that, it's all Yultron with humming bass lines, beaming synths and slamming drums. Also adding a sped up tropical bridge from the original song after the first drop that will really get the dancefloor jumping. Overall this track is just a journey of awesomeness that you want to play over and over agin.
Unlike "Where R U Now" remixes that flooded feeds for months it seemed, "What Do U Mean" has been absolutely locked down by Soundcloud. So it seemed when someone stepped out and really put out a good remix of it, it would blow up pretty quick. Well, that's what happened.
Aptly named, "FUCK YOU SOUNDCLOUD IM PUTTING UP MY BIEBER REMIX (YULTRON REMIX)", Yultron showed you can get past these Soundcloud restrictions if you really go after it production wise.
This song may not be up for long, so get it now for FREE while you can. So hit play, grab that download and turn those speakers way up!
FUCK YOU SOUNDCLOUD IM PUTTING UP MY BIEBER REMIX (YULTRON REMIX) | Download |
"Follow" Yultron: | Facebook | Twitter | Soundcloud |
Comments
comments