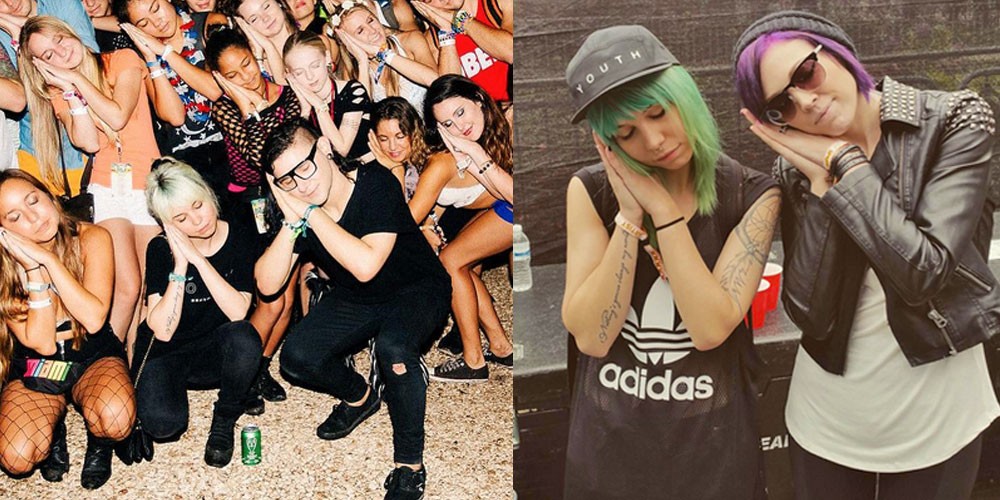 Yesterday, marked a big day in the Nap Girl calendar. Thanks to an informative inside editorial by Nap Girl, Molly Hankins, Nest HQ revealed the true meaning behind the viral Instagram/Facebook pictures of girls and your favorite EDM DJs, well… napping. While it had just seemed like a fun display of everyone's favorite hobby, its true meaning meant something much bigger and correlated with a movement in the music industry that has been a long time coming.
Since its inception, Nap Girls has been founded on the fundamentals of empowering women in the music industry from all different creative aspects in the field. It doesn't matter if you take photos, produce music, write for blogs, manage artists, graphic design, e.t.c, Nap Girls is in it for the girl power and has now become a safe haven and collective for women all around the world to network, debate, discuss, and most of all support one another.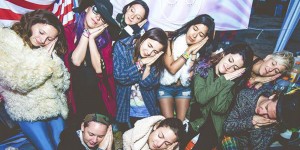 I hate to admit that I myself roamed within this musical bubble the past couple of months oblivious to this cause, but I couldn't be happier to have been woken from my spell and feel as a member in the industry instead of a lost puppy without direction. I've been given the opportunity to learn and progress from those who have faced the obstacles of being stereotyped and have broken the assumed roles of what women should be doing.
Our own TSS writer, Nina Travers swapped coasts just over a year ago and she too has found solace and encouragement through this extraordinary group of women. She feels her move from Boston to Los Angeles was made smoother by finding a group of girls also striving to work in the music industry. Instead of moving to a new city and having no friends, she was greeted by a supportive, loving, and kick ass group of girls with similar passions and morals to her own.
And now, Nap Girls has finally revealed their public Facebook page – which you should all like and follow here
I think Molly Hankins said it best in her feature when she said "Sure, there's a nice hashtag and people take pics where we pretend to nap, but those are just visual cues to let the world know that we identify with a cause. As I say in my TEDx talk, I have a pro-everybody agenda, and it's awesome to see men and women rallying around Nap Girls and saying, 'Yes, this is a thing that needs to exist." So if you've been wondering this whole time, no this isn't a thing where girls can only support girls. It's a call to all genders to promote gender equality. Even on National Women's Day you can find Skrillex tweeting out to @Napgirls to support. This business started on the principle of music being a universal language, it should also be the same for genders.
I also want to give a shout out to founder Liz Garard because without her we'd all be napping on our own when quite frankly we all know the slumber party is much better.
***Nap Girls is now accepting fall Napplications for new members and will be hosting the first official Nap party on October 28th at Mid-City in Los Angeles – watch the @NapGirls Twitter for all the party info.
Comments
comments