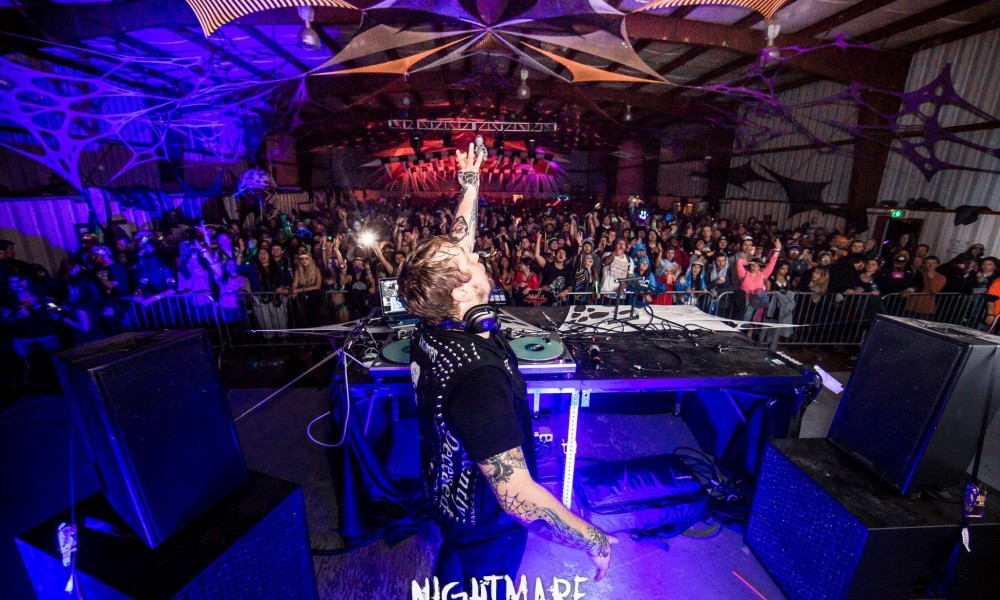 ****TWO HOURS LEFT TO ENTER OUR TICKET GIVEAWAY + K THEORY MEET & GREET****

With halloween just one week away its time we take a closer look at the lineup for one of the livest events happening on the beast coast this weekend. Nightmare Fest has been around for a while now and has seen a massive transformation over its 5 year existence. Badass Raves always brings together an awesome group of people who come out to witness a wide variety of super talented artists kill it and this year boasts a lineup that (in my opinion) is one of the best yet.
1. Figure brings Terrorvision back to Nightmare for his second showing and this go around we will be blessed with an extended set. I can't think of a better way to spend the day of the dead than with some filthy bass from this guy matched with an equally grimy and mind blowing visual experience. This dudes set was one of the highlights of my time here last year and I expect this year to be no different; do not miss this.
2. This Canadian rapper emerged on the scene with support from various big name producers and his backing keeps getting more and more impressive. Its started out with Zeds Dead and he now has a track with the mystery producer making waves all over, Marshmello. The raspy flow of Omar Linx mixed with the electronic style beats he usually spits on make his sound hella captivating. Definitely peep his soundcloud and get familiar if you haven't heard his stuff because this set is going to be lit!
3. One of my favorite guys to see spin is the homie Herobust, the man is dumb nice on the decks and his sets are always filled with a good mixture of genres. I have no clue how he does it but every time I see him I am constantly taken back and surprised at the show he puts on. Word is that he has an EP on the way so I'm sure he has a lot of unreleased tunes ready to be dropped.
4. K Theory gets mad love from me always because their shows are stupid hype and I have mad respect for the movement they are fueling. Being one of the big guns in the electronic hip hop movement makes their live performance a true spectacle to witness.
5. Somebody who I am just getting hip to but would 100% recommend you go see is Fawks, his garage/deep house sound has me convinced that he is up next! His original "No Sleep" has gotten numerous co-signs and so have many of his remixes of popular rap artists.
Nightmare Festival Facebook/Twitter/Website
Comments
comments