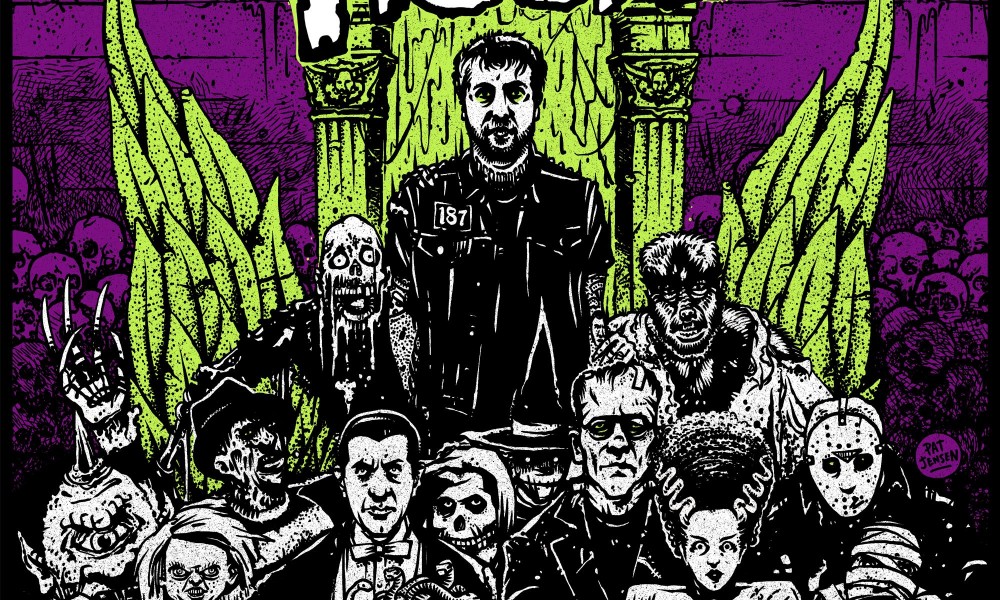 October and the autumn season means a lot of different things to a lot of different people. To some, it's looking forward to overdosing on pumpkin spice everything and dusting of your Northface jacket that's been coolin' in the closet all summer. Others are stoked that football season is back in full swing and hopefully your team doesn't totally suck this year (Being a Patriots fan I wouldn't know how that feels). Then there are some, like those who are reading this, who are ready to go ballistic for Figure's latest installment of his highly acclaimed series "Monsters"!
This is the 6th installment of series by the Tennessee bred producer/horror movie nut and it each year he steps it up more and more. After the release of his debut LP "Gravity", rigorous tour schedule, and making a song for just about every horror movie you can imagine, you would think that Figure would be taking it easy or running out of movies to draw from. No…not the case at all. Figure packages 9 on his gnarliest tracks and throws in some new bangers for good measure. "Monsters 6" delivers all the gut wrenching, speaker sawing and mind blasting music we've come to expect from him.
However, Figure is also hailed as one of the most generous producers out there when it comes to sharing his music to the fans. You can support Figure and purchase the project on iTunes but just like Monsters 1-5, "Monsters 6" and the special deluxe package "Monsters 6.66" is available for free download on his website which is linked below. In the special "6.66" package you get all 66 tracks from the "Monsters" series and special artwork for each one. As a fan, how you could ask for anything more?
So while you're getting your Halloween costumes ready, stuffing yourselves with bite size candies and trying run through every horror movie Netflix has to offer, make sure to grab the new "Monsters" installment and turn those speakers up!
Figure – Monsters 6.66 (Digital Box Set FREE DL) | Download |
"Follow" Figure: | Facebook | Twitter | Soundcloud |
Comments
comments