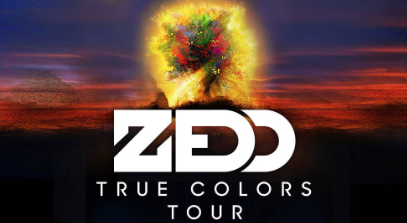 When I was told that Zedd's True Colors tour was coming to Phoenix, I could not have been more excited. I've wanted to see Zedd for as long as I can remember and I've heard that he puts on a great show, which had me even more hyped to get the chance to see him. And now, after the fact, I can say that he did not disappoint whatsoever.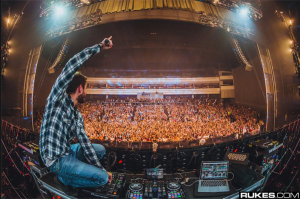 The concert started at 7 p.m. but people were already beginning to line up at the arena around 4:30 p.m. As Alex Metric, the first opener, took the stage the crowd was getting pumped, eagerly awaiting what the night had in store for them. After an epic set, Alex Metric left the stage and Madeon appeared. With each opener, the crowd was getting more into it, becoming more and more anxious to see Zedd. Finally 3LAU (the surprise guest!) took the stage and gave the crowd their final warmup before seeing the man that they all were waiting for. As 3LAU left the stage, the crowd was clapping and screaming, as they were excited to finally be able to see Zedd after all this time.
As Zedd finally took the stage though, the noise level was unreal. People were screaming and everyone was so amped to hear Zedd's set. As he opened with "Spectrum" and slowly transitioned into "Beautiful Now" everyone was singing along and letting loose, as everyone knew that this would be a night to remember.
Between Zedd's great mix of songs and the epic lights and production, the night was pretty awesome. He did a great job at playing songs off of his True Colors album, such as "I Want You To Know" and "Beautiful Now." He also played some of his older, more famous hits like "Clarity," "Spectrum," and my personal favorite "Stay The Night." All of the tracks listed were played as well as other progressive and electro hits that we all love.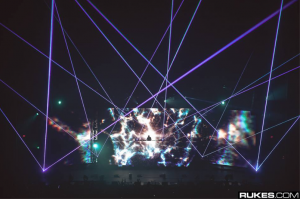 The bassdrops and lights were on cue and he incorporated fire into his show as well, making the crowd jump out of their seats. Zedd also did a great job at using all different types of colored lights to keep the crowd entertained and it definitely worked, as the audience was seen jumping up and down singing the words to their favorite Zedd songs.
The crowd was seen getting most excited about his older songs, especially "Spectrum," proving just how loyal Zedd's fans are and how long they've been following his music.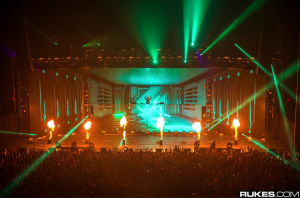 The only downside to the Zedd show in Phoenix was the location but that had nothing to do with Zedd, himself. The show was at Comerica Theatre, a seated arena, which made it hard to dance as wildly as I wanted to when listening to my favorite Zedd songs but I made due and had a great night.
If Zedd hasn't stopped in your city yet make sure to buy tickets and go! Zedd's tour lives up to all of the hype and he's just as good live as he is on the radio so go buy tickets ASAP, you won't regret it!
Comments
comments