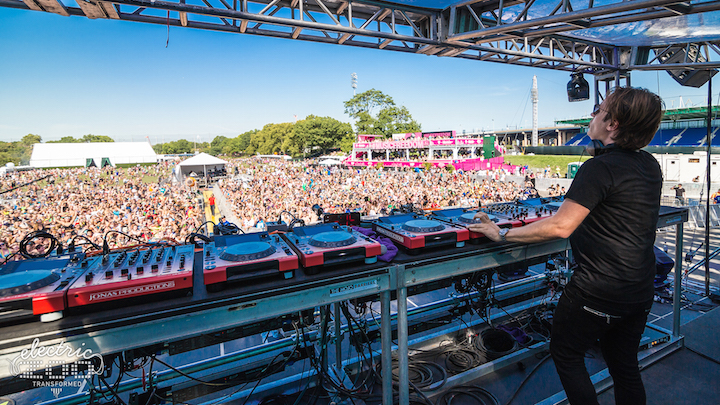 From Singapore to Zurich and Los Angeles, EDX has already gone around the world and back, playing the finest nightclubs and festivals in major cities around the globe on his "Belong" world tour. In between releases like "Belong" and his forthcoming club weapon, "Revered," he's constantly blowing minds and spreading his feel-good vibes with his live DJ sets, as he takes the crowds on a journey through his irresistible brand of house music. Additionally, EDX heads up his famed No Xcuses radio show and event brand that's been gaining momentum with each stand out episode and party, and lucky for us No Xcuses is making its way to the west coast for a two-date run.
Next Saturday, November 7th, EDX is taking over Los Angeles' Create Nightclub for a special No Xcuses night, ahead of his San Francisco No Xcuses date at Ruby Skye on Friday, December 11th. In LA, he will be joined by fellow house maestro, Antonio Giacca, and in SF, Enormous Tunes' Croatia Squad will be supporting, along with Antonio Giacca once again. With everyone on board and the anticipation running high, these parties are expected to be some of EDX's best yet and they will be a testament to his world-class ranking as an artist and curator.
Get ready for the parties with our exclusive EDX No Xcuses episode, and a few of our favorite tracks of his. Buy tickets for the LA date here and the SF date here.
BONUS:
Comments
comments