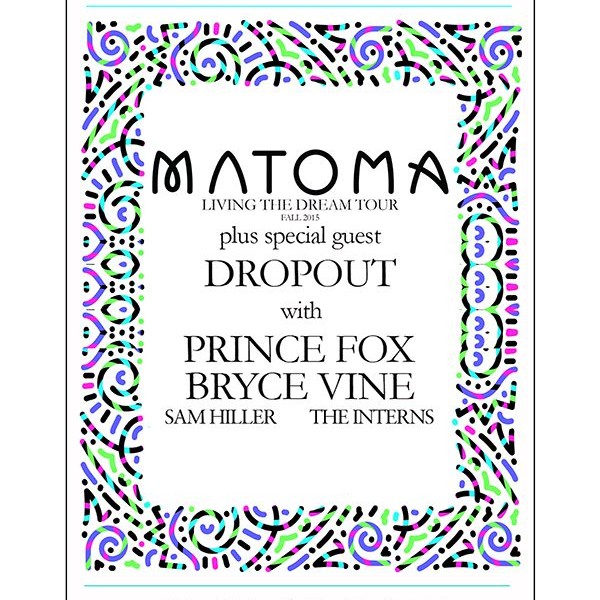 We all know why you clicked on this link. Let's face it, if it's a Friday night and you're in Hollywood, you're bound to find yourself at CONTROL Fridays. This week Matoma is taking the decks with his tropical style along with some friends as he embarks Living the Dream Tour. Friends for the night include Dropout,Prince Fox, Bryce Vine, The Interns, and Sam Hiller.
While you might know Matoma for his "Old Thing Back" Biggie mix up, you might be a little unfamiliar with the rest.
Prince Fox is on the rise as this master remixer has put out dozen of incredible flips as well as some originals of his own.

Dropout is probably a duo you've heard of before, but unaware that they are the masterminds behind the magical tune "Slowly" out via Big Beat Records.

Bryce Vine is a little reminiscent of a Kid Cudi, brining the electric magice to Hip Hop.

Lastly, but certainly not least we have The Interns, who if you haven't heard of before you better keep an eye on! This duo is making big noise and in a good way!
If you're 21+ and want to get on our discount list for $10.00 off before 11:00pm email full names to jessika_grenner@yahoo.com. If you're under 21 still join us for the turn up and buy your tickets here
Matoma- Feeling Right (Everything Is Nice)feat. Popcaan & Wale | Download |
"Follow" CONTROL: | Facebook | Twitter | Soundcloud |
Comments
comments