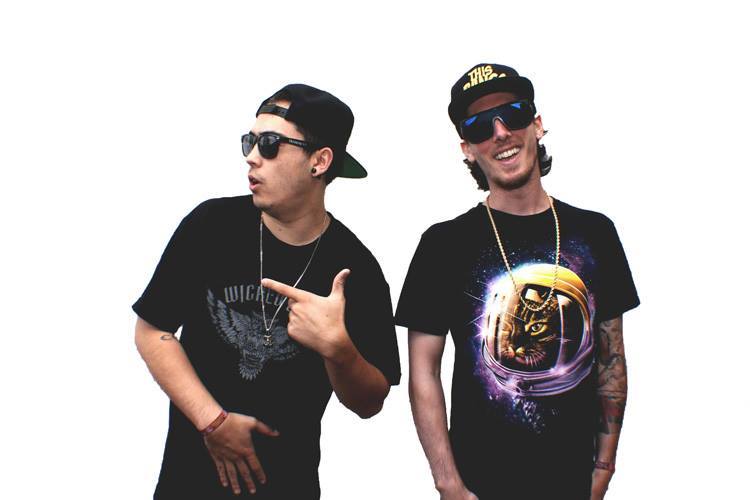 If you're from the Bay Area, you've definitely heard of the 219 Boys. From the countless shows they've played around the Bay to winning the Insomniac Discovery project, the duo have been creating quite the buzz up here in NorCal. Having been friends from a young age, Elric Weibel and Scott Holland's friendship sprouted from their mutual love of music. The two started off head-banging to metal and shredding on their guitars before working at Guitar Center and being introduced to DJ equipment. What started off as a hobby eventually turned into so much more.
I recently had the chance to sit down with the 219 Boys where we talked about their beginnings, winning the Discovery Project, as well as what else they have in store for the future.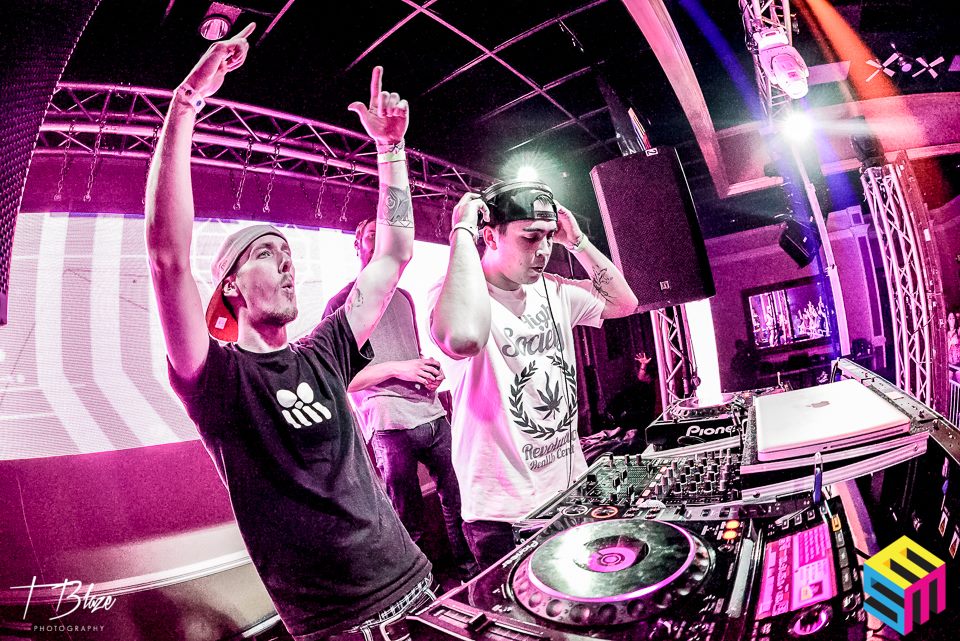 TSS: Prior to 219 boys, you both had solo projects – Afterparty & ScoHolla. What brought you two together, and how did you find your 219 Boys sound?
Elric: We were both working at Guitar Center in San Mateo which happened to be store 219. That's why we're The 219 Boys haha!
Scott: Originally we started off producing hip hop. We had already been working with each other for a while.
Elric: Yeah we were like, "Let's start making beats maaaan!" So we started making hip hop beats. Our "producer names" were Ricel and Scotty Supreme, trying to make and sell beats to rappers. At the same time we were still doing solo stuff with Afterparty and ScoHolla where we produced a lot of electro house and big room. After some time though we got tired of that sound and came together. Eventually as we progressed we got more into deep house!
TSS: What goes into your creative process while producing and how has growing up in the Bay Area shaped and impacted your sound?
E: We love house music and we want to make it…ghetto haha. Does that mean all we produce is G-House? Definitely not. We do a lot of g-house, house with hip hop vocals and hip hop sounds built into it which creates a ghetto house vibe.
S: I would definitely say growing up in the Bay influenced us. Anywhere from the Jacka, may he rest in peace, and even stuff like Little Brother. Lots of hip hop influences!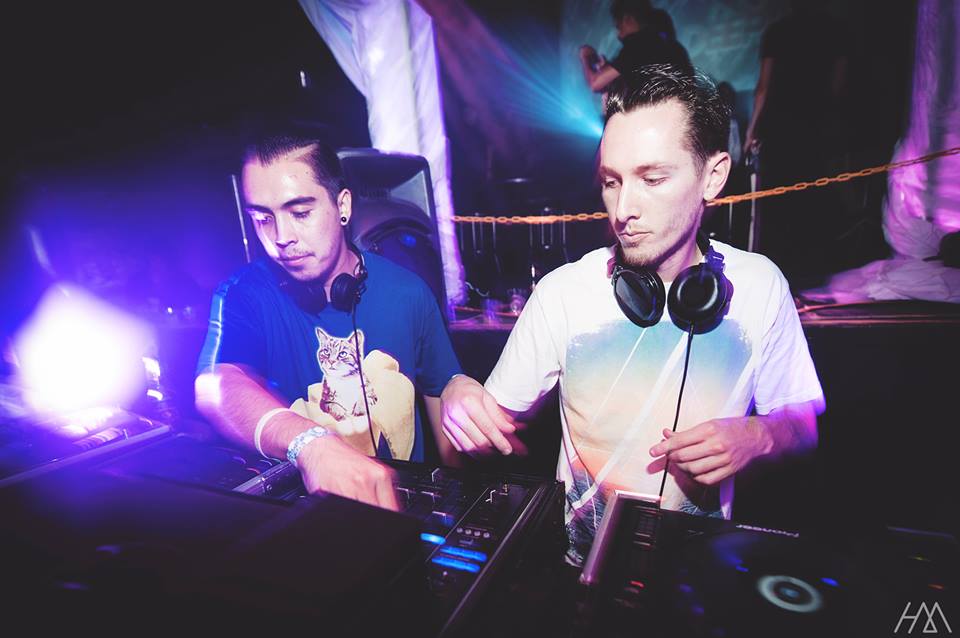 TSS: So in 2014, you two won the Insomniac Discovery Project for Escape! Could you further dive into your experience?
E: It was super cool! Our driver was very inspiring. When we first got picked up from the airport he was telling us how he drives Porter Robinson. He was just a cool dude, even told us "I was listening to your stuff on Soundcloud, you guys are really cool! I like listening to the artists I pick up and you guys have a different style from what I typically hear." It gave us good motivation!
S: While waiting for the show we were just sitting on our laptops working on some music before our homies drove up and we all had fun.
E: Getting to the festival was dope too. The stages are fucking sick. Even when it's one of the smaller stages, Insomniac puts so much work into it. The stage we were on was a voodoo mansion right next to the lake. There were even zombie hillbilly people hanging out with us, screaming and all of that. Super cool.
TSS: How has life changed since winning the discovery project?
S: It's definitely helped us make tons of new connections in the industry. Working with Madolyn and Joe from Discovery Project has been really cool.
E: Yeah, they try to help us. They don't just dump you after you win. As long as you're putting in work, they're going to try to back you up as much as possible. With that, more labels have been interested in our demos. When we first started releasing music, it was tough. We'd fire out tons of tracks and most of the time you wouldn't even get a glimpse or listen. Winning has definitely helped us push our careers, giving us some cred to break off from just being local talent. We've also built tons of connections with multiple labels too. We just put out a Nite Records release, a label from LA. We had a three track EP called "The West Side EP" which got tons of support. We definitely owe getting connected to the label through winning the Discovery Project.
TSS: So last month the 219 Boys played Beyond Wonderland Bay Area! What was it like playing on home ground?
S: It was really convenient, haha! Just being able to drive 25 minutes away and getting to relax a little bit before everything started was nice.
E: Haha, no for real though! They also bumped us up to play the main stage where we opened. It was our first time getting to play on a huge system like that.
S: It was pretty insane, but a great experience. Getting to see all of our friends was really cool too. I didn't realize we'd have so many people out there. Definitely felt the love being at home.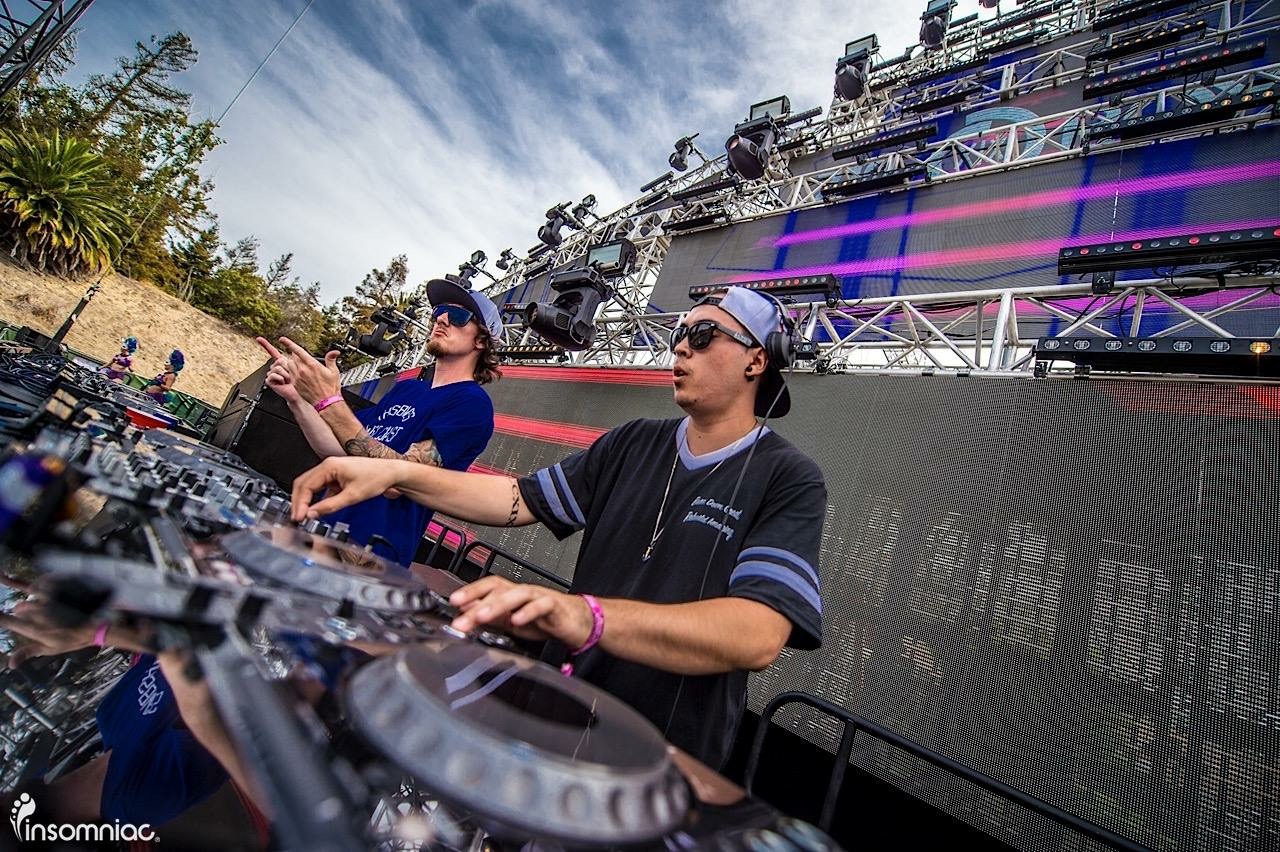 TSS: All right so a bit of a random question, but I know both of you love Dungeons and Dragons. What's your absolute favorite thing about it?
E: For me, if you have a good dungeon master…which in our case is normally my Dad who's a writer that can write really fun and complex stories, it's the best. My character is myself except in an alternate dimension, so I like to think of how I'd be if I lived in a post-apocalyptic world.
S: Yeah, I definitely agree. It has a lot to do with your imagination and creativity. You get to put yourself in the shoes of the character you're playing and think the way they would.
E: Since it's not bound by graphics or a computer, you can do anything you want at the dungeon master's discretion. We'll sit down for a few days a couple times a year and just play for a whole weekend straight. Get to escape the DJ world for a little bit!
TSS: So what's next for the 219 Boys?
E: Well we've had a few recent releases! Audio File XXL Label just released a compilation called called Doble XX Grande, which means double X grande in Spanish. They focus more on banging house, g-house, all those subgenres. They've been in existence for about a year but have been really coming up with a huge reach. Our track "My Chicks" is on it and has been getting some good support so far, like from Dr. Fresch, Sinden, and AC Slater so that's been dope.
S: We also just released our remix of "Here & Now." It was definitely an interesting track for us remix. The original is an awesome Big Room festival anthem by Ron Reeser but we took it completely apart and put our own deeper vibe to it. Our vision was to alter the vocals and add a layered pitched down copy right over it to give it a lower and darker vibe than the original.
The 219 Boys will also be playing at the W Hotel's very ~spoopy~ Halloween Party in beautiful San Francisco. Tickets are almost sold out, purchase your tickets HERE before they're all gone!
"Follow" 219 Boys: | Facebook | Twitter | Soundcloud |
Comments
comments