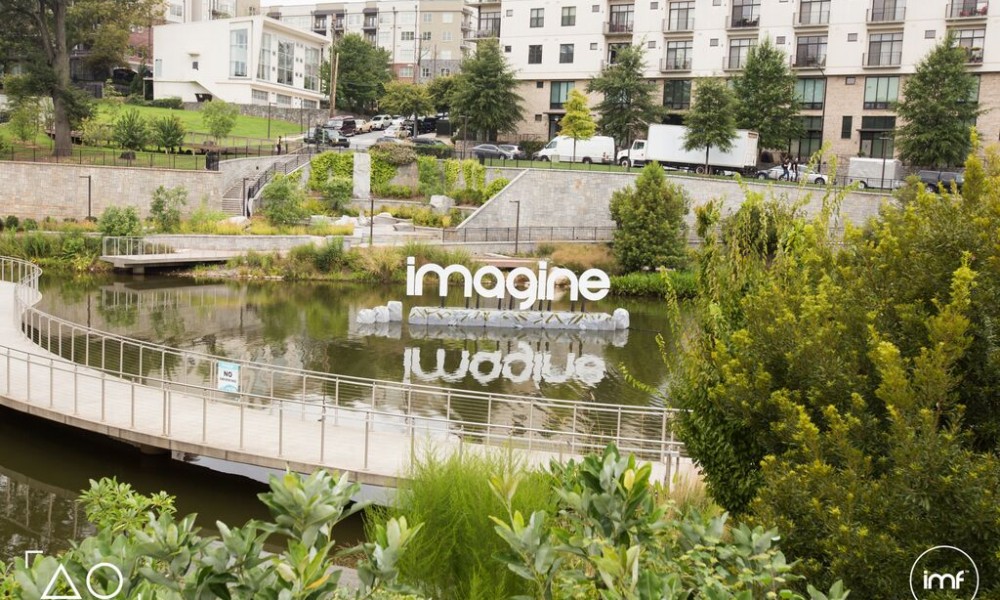 In the heart of downtown Atlanta you will find the Historic 4th Ward Park and on any other weekend of the year I assume it's a pretty calm place where you can kick back, walk your dog or maybe read a book. When Imagine Festival is in town you can expect basically the exact opposite, the second showing of this Iris presents event drew out nearly 25k music lovers for what turned out to be one of my favorite festivals thus far. The thing that shocked me most was how speedy they managed to get everybody through the lines considering the amount of attendees that were present. The extremely friendly security staff had a lot to do with the good vibes that were felt throughout the whole festy; helpful and happy, they definitely were a huge part of my experience.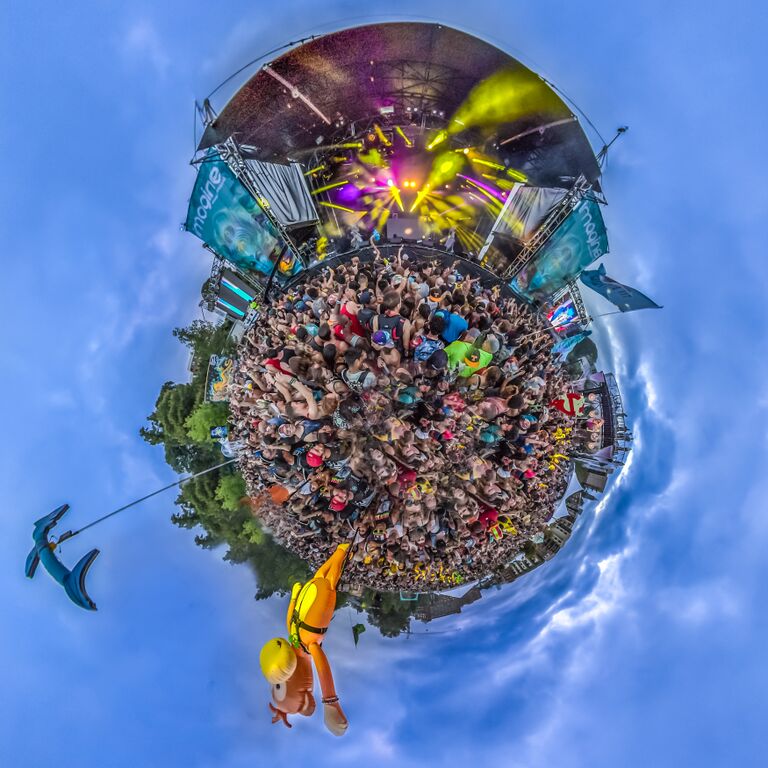 Saturday boasted some of the most interesting performances I have seen in a while. One of the main reasons I think I felt this way is because my five favorite sets all had a certain mystery about them. My day started out with Leah Culver (aka MK Ultra aka Bae), this was intriguing for obvious reasons. Her new alias gave me the impression that this would be a set unlike one I have ever seen from her. I was right! Her live show was super on point and exceeded all of my expectations; she had help from Jon of Red Jumpsuit Apparatus on drums & Adam from Pyramid Scheme on the guitar. I'm sure it was special for her to get to do this in her hometown and I pray that all of you get to witness this awesome performance in all the glory that I did.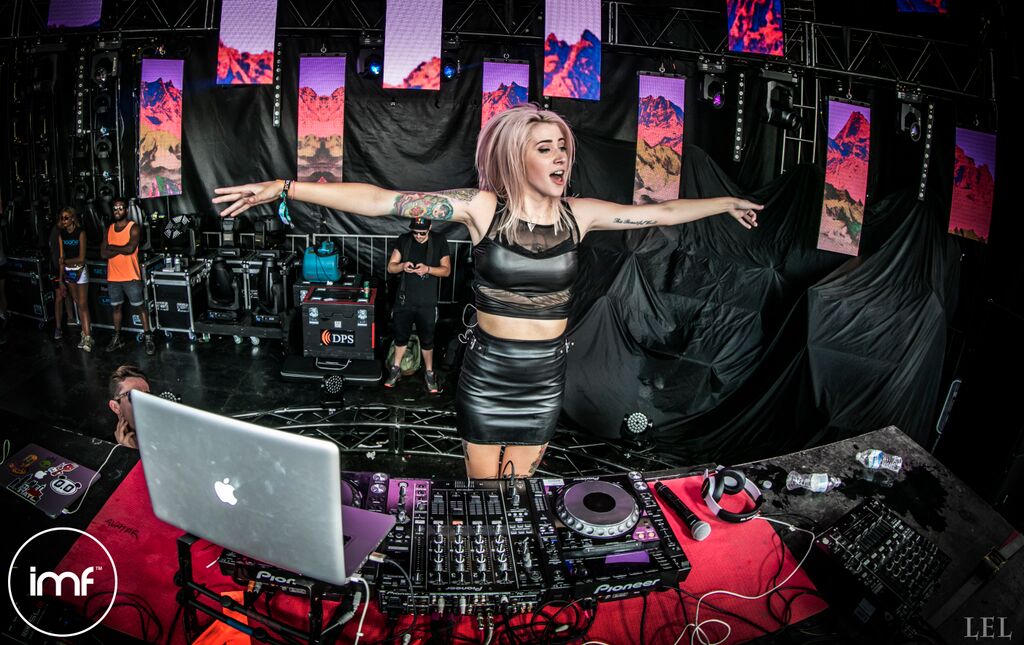 Next up for me was ill.Gates & KJ Sawka; something that I had to see with my own eyes so I made the short trek from Oceania (main stage) to Amazonia (second biggest stage). I've seen the two separately but them together is something that was completely new to me. Going in I didn't really know what to expect other than a lot of bass and Sawka on the drums. I must say I was a little bit disappointed that he wasn't on an actual set but instead using an electronic kit. I'm not even mad though because it added a special back to back aspect to the set that would've been missing other wise. After witnessing my first performance at what would grow to be my favorite stage of the weekend, it was back to the main stage for the homie Griz. One of my favorite things about this festy was that it seemed there was a certain flow to the lineup that just clicked. Coming from ill.Gates & KJ Sawka to hearing Griz get super funky and drop a bunch of his classic stuff was mad refreshing. One of the highlights for me was when he dropped his most recent collab with Big G, "Let The Good Times Roll" but you better believe he had everybody getting down the whole time he was up there.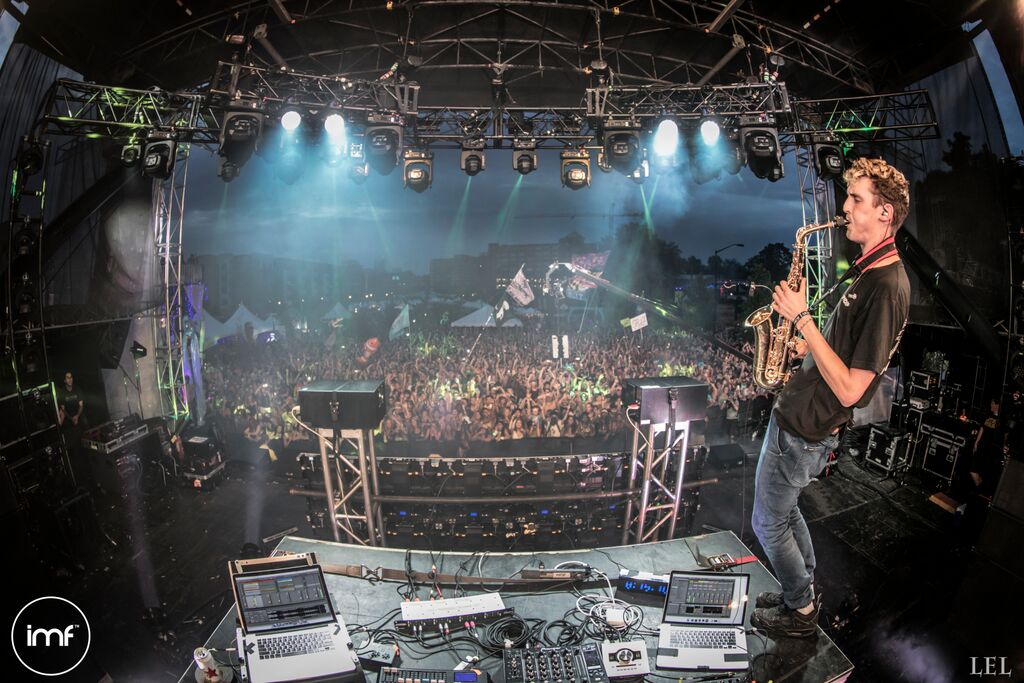 Last but not least, the night came to an end with a killer showing from Tipper w/ Android Jones. I'm almost positive my mind is still somewhere in front of that stage trying to figure out what's going on. The chemistry that these two have is undeniable, they are both so extremely talented yet they in cahoots perfectly thus making this whole experience something that will leave your mind wanting more.
After a good nights rest and some chicken and waffles, me and my crew returned for day two. The dusty grounds had turned to muddy grounds and everyone had their ponchos out but the vibes were still on point and everybody came out ready to party with a smile on their face. Upon entry I heard a familiar song in the distance that led me towards main stage. When I got there I realized that song was "Say I Yi Yi" and it was the Ying Yang Twins and Pyramid Scheme that had the crowd bouncing. As I'm sure you can imagine the Ying Yang Twins thirty minute block of the hour collaborative set was filled with all of their classics from the early 2000's. After Pyramid Scheme spun for the last thirty of the set I ventured over to Incendia; a chill spot with couches under a mist dome that shot fire out of the top at night. I caught the first half of K Theory from here but eventually I decided it would be smart to get up and actually see what this live set was all about. When I first got there they were performing their version of "WDYW" by Carnage which was stupid hype, their front man Malcolm Anthony on the vocals made the song much more appealing (I later discovered an extremely lit video of him doing his verse in the crowd).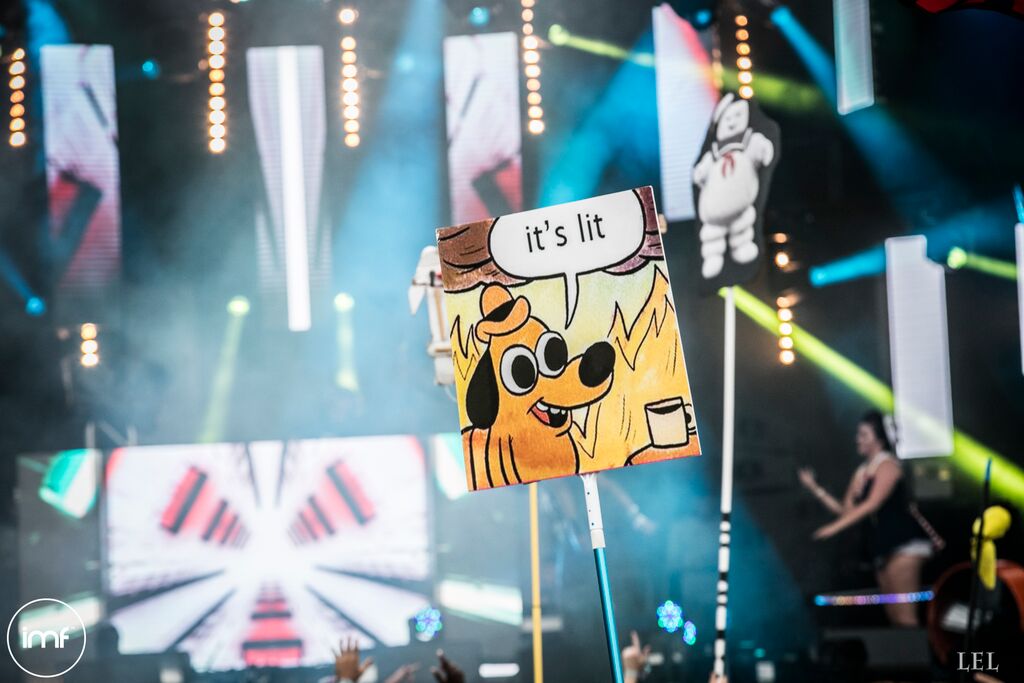 Next up was that dude 12th planet who brought the grime to Oceania in full affect. I liked this set for many reasons but the main were his flawless transitions and off the wall remixes. From "Up In Here" by DMX to the Fresh Prince theme song he had me hooked the whole way through. Another high point of 12th was when he dropped an unreleased collab he did with Loudpvck and Key! of Two-9; I didn't get the name of this one but best believe I'm still waiting on that release. Looking back though, none of these were my favorite moments; it wasn't until he mixed "Pop That" by French Montana with "I Cant Stop" by we all know who that I lost my complete and total shit. This had me convinced that I had just witnessed one of the best sets by this man ever.
Following this came Marty Party who actually shocked me but this is probably just because I wasn't hip to what he was all about. I found myself separated from my homies on the front rail with some newly made best friends going ham to filthy trap tune after filthy trap tune. I can honestly say I will not be missing another set of his if he is on the bill at any fest I am, the energy level was through the roof. Unfortunately Lil Jon had medical issues and couldn't make it out so I got my daily dose of crunk from the homie Crizzly. He crushed it as always, playing popular songs of his like "Certified Gz" and even had some Bassnectar in rotation at one point.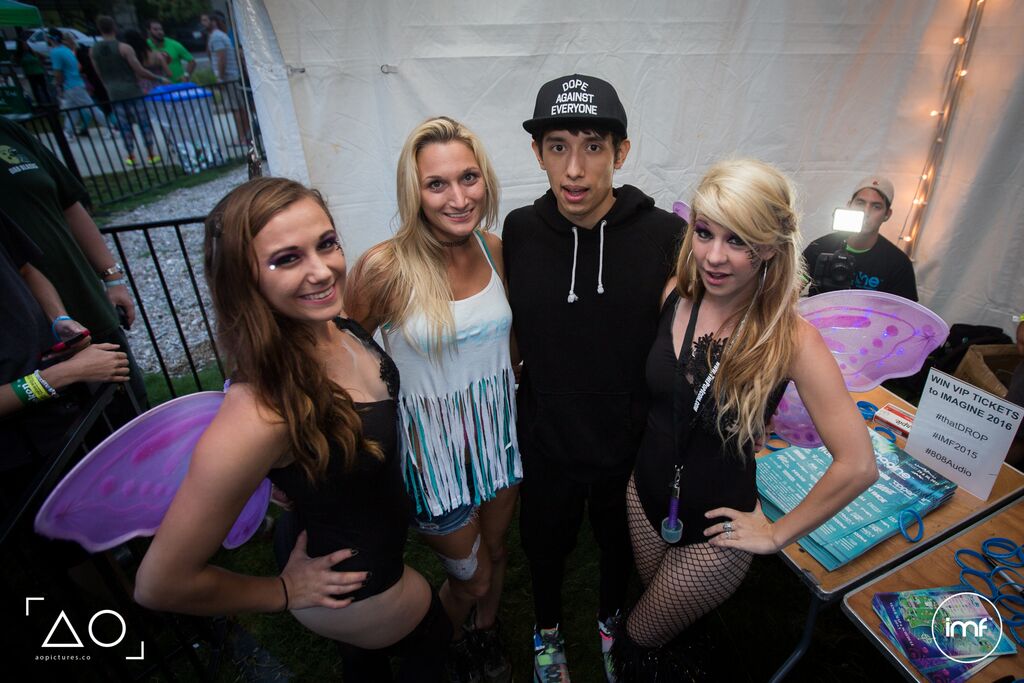 Big ups to him for keeping the crowd moving and opening the door for what was one of my best festival ending experiences ever. Datsik! Hands down my favorite set of the weekend, he played three of my absolute favorite songs and the lasers were cadillac. One of the most live I saw the crowd the whole weekend was when he dropped his Trap VIP of "Swagga Back" by him and Excision. He had the crowd with him through his whole set dropping songs of his like "Get Smashed" and surprising by playing bangers like the festival trap remake of "Spaceman" by Carnage. Nothing was as enthralling as the song he closed with though. While the fireworks were going off to the side of the stage and the lasers shined out above us Datsik set the mood by putting on "Under the Bridge" by Red Hot Chili Peppers. As everyone screamed the lyrics to each other, it was very clear to me that this festy attracted a beautiful group of people. Could not have asked for a better way to end out what was one of the best weekends of the summer for me.
To sum up the weekend in one word, I would have to say it was extraordinary and I left with zero complaints. The way they utilized such a small venue so that the stage noise didn't overlap still has me amazed. Unfortunately, due to the growth of Imagine Festival they wont be able to return to the Historic 4th Ward Park but I know they are already hard at work to make sure next year is as killer as this year so stay tuned. From the food all the way down to the general setup, the production was on point and for that I applaud Iris; I for one know I will 100% percent be back next year and I hope to see you all there. Until next year imaginers!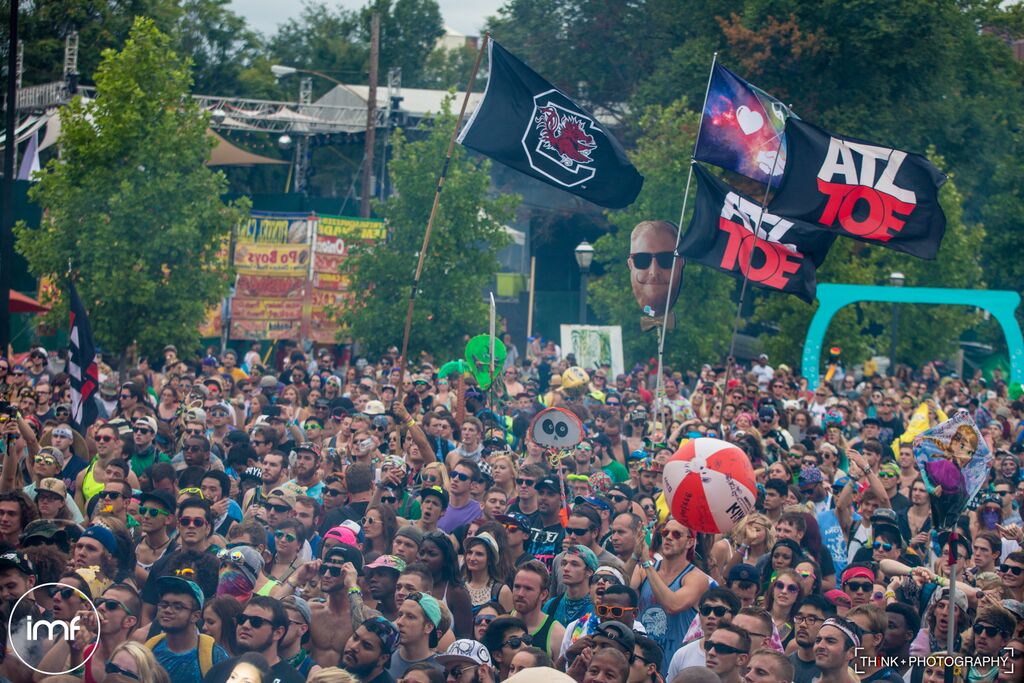 #ATLHoe
Imagine Festival Facebook/Twitter/Website
Comments
comments