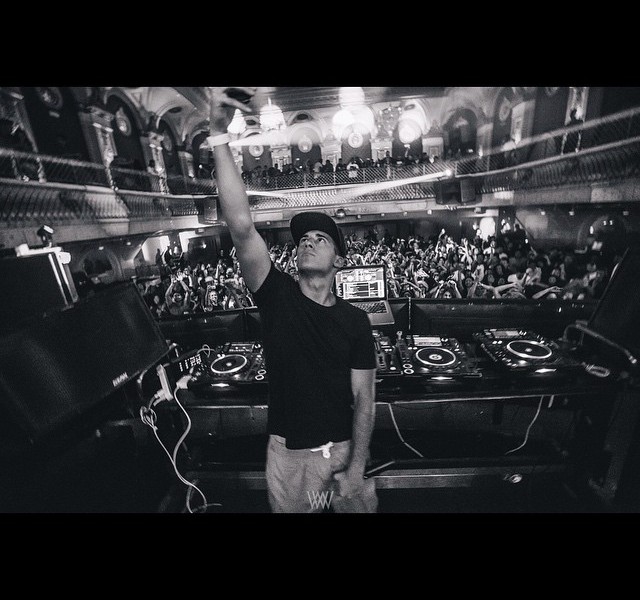 Two symbols, one number, one letter: 4B. This name has become a phenomenon in the Jersey club and trap communities as 4B is the latest Mad Decent-bred talent to skyrocket onto the radar. He has already seen support from the likes of DJ Snake, Jack Ü, Diplo, Skrillex, and many more. He's already collaborated with Flosstradamus, Mercer, and other dance music heavyweights, and has played festivals like EDC NY, EDC Las Vegas, Nocturnal Wonderland, and Mad Decent Block Party.
While 4B looks to take his career to the next level, he has announced he will be returning to his home state of New Jersey for a residency at Haven Nightclub that he will call "Jersey Bounce" on September 19th, October 17th, and November 27th with more dates en route. What is set to be a raucous three nights, 4B will head down to the casino and club-ridden city to show his home town what he's about. His sets are bound to be a creative yet electrifying blend of selections of Jersey club, trap, moombah, electro house, and more aggressive yet club-ready picks. This marks a milestone for 4B in his promising career, and we can't wait to see him blow up after.
For those wanting to attend one of the shows, you can grab tickets here.
Comments
comments