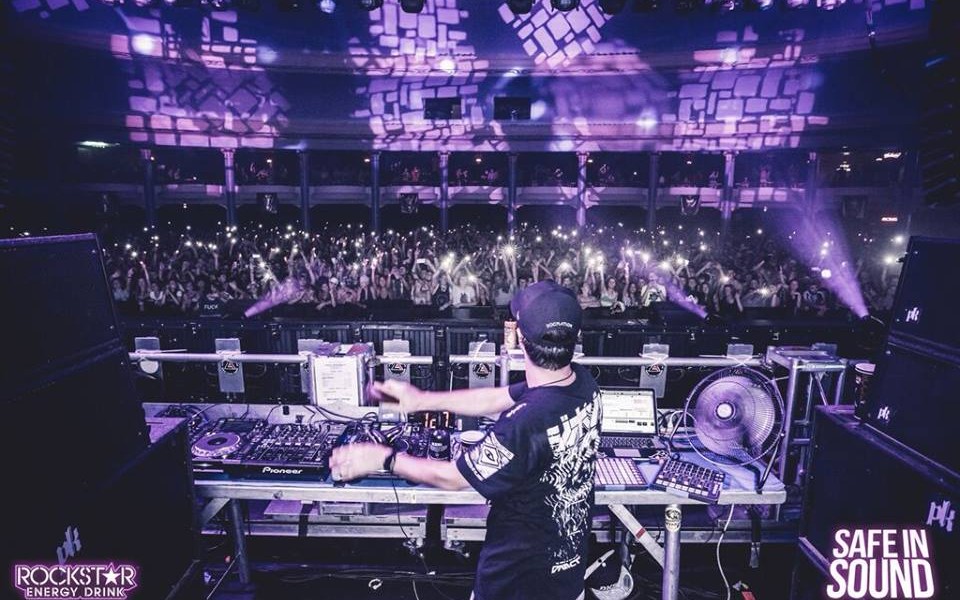 It seems like it was just yesterday when Datsik dropped his Down 4 My Ninjas EP and closed out one of his most iconic tours to date. But when you're as talented as the Firepower Records head honcho, moves are always being made, and this time it's on to the second round of Safe In Sound. While PK Sound may be providing the amazing system, Datsik is serving all the bass and rumor has it he's breaking all boundaries.
So while a ninja can never really truly reveal his secrets, Datsik has dropped some knowledge about being a part of round two, future releases, and exploring new sounds.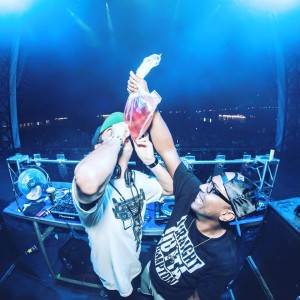 TSS:How does it feel to be touring for round two of Safe In Sound?
D: I'm actually really excited for the  second round of Safe in Sound.The first one was so legendary and I loved being apart of it.I'm happy they chose me to be a headliner this year because it feels right at home. I get to travel with my friends, go to different cities, and play on the infamous PK Sound system. It makes me very happy that I'm able to be apart of something so awesome.
TSS:Are there any cities you're most excited to revisit? Why?
D:I'm very excited to go to Milwaukee. Montreal because the kids go crazy. See some friends in Calgary. Ultimately, I'm excited to check out all the cities.
TSS:Do you feel your sound has expanded since the first year of Safe In Sound?
D:For sure. I've been doing a lot of different stuff lately that I have been incorporating into my sets. I started a new alias,Ephwurd which has been kind of fun to play around with. It's kind of dabbling in new bass house stuff that has been undiscovered until recently. I throw some of that stuff into the Datsik set and it kind of just adds a bit more of a variation in a night where you only expect to hear dubstep or drum & bass.
TSS:Your EP Down 4 My Ninjas featured collabs with some big hip hop names. I know your roots lie in Hip Hop and was curious if you have any more surprises coming our way.
D:Yes, actually there's a huge collab that I just did recently. It was just signed off with Ultra Records and I'm really excited for everyone to hear it. It's with one of the biggest legends in hip hop which is really exciting to me since I grew up listening to his stuff when I was 8 or 9 years old. To be able to work with this particular person has been one of the coolest things I've ever been able to do. I'm really excited to announce it – but I can't really say much right now and I can't wait for people to hear what I've been up to.
TSS:In our earlier interview you said traveling is where you get your most inspiration, does this still hold true?
D:It all depends. Whenever I'm traveling through Europe, I find I can focus on music the best when I'm on the train. Looking out the window and taking in all the different sceneries that come so rapidly, spawns new ideas in your brain. It gives a better chance to focus on the music aspect. Whereas, at home it makes it more difficult since I'm focusing on all these emails coming in for my record label.
TSS:Datsik and Firepower Records have become flag ship names in Electronic Music. One of my first songs I was exposed to was "Havoc." How did you get into the business and get your start?
D:When I first started, I was in it only for making music. But as time progressed I started getting kids sending me tracks via AIM and I really thought a lot of them were dope. I was like man this would be awesome to put out,but I don't really where you should sign it to, or who would do it justice on the track. After 2 years of contemplating I was like fuck it, I'm going to start my own label. I think the whole reason I started it was to be completely fair across the board and kind of put the power back into the artists hands. Record labels are just stealing from the artists by not paying them what they're worth and charging them for everything. I wanted to try to rectify it by showing people I wasn't after the money, and more interested in putting the music out there. Since then we've had 107 releases so we've been really busy.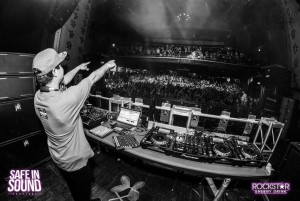 TSS:You recently unveiled a collaborative project with Bais Haus under the name Ephwurd. What sparked this collaboration?
D:I think that doing something different and stepping out of the box creatively is kind of hard when you've become an established artist. People become critical and protective over the stuff you make. People almost try to tell the artist what's cool based on what the artists has released previously. That's why cutting the ties from Datsik and just being able to write whatever I want without having people criticize or put a label on whatever we're doing is cool. To work with no strings attached and go back to where I started before anyone had heard my music, is sometimes rewarding and takes things to a more creative level. The first track got a lot of traction right away which was cool. We have our first show coming up so I don't know, I think the most important thing for us is to stay versatile with this one. I don't want to get stuck in some sort of box.
TSS:Do you think keeping your identities hidden at first helped?
D:That wasn't a really a big thing for us. That's more of a big business tactic just to gain interest. For us, we just didn't want to tell people because it allowed us to work completely under the radar and do whatever we wanted without the added pressure. When people started asking, we were like yeah that kind of sounds like me, so why not tell people the truth.
TSS:Will there be a possible Ephwurd appearance on this leg of Safe In Sound?
D: I don't know, maybe. I always play a few Ephwurd tracks during every set. But who knows, it could happen if we play some sort of an after party. We do have our first show on Halloween. Pretty sure it's at Escape from Wonderland.
(P.s I checked and it is Escape from Wonderland.)
How does he do it all? One will never know. It would appear ninjas never sleep.
Be sure to grab your tickets here to check out Safe in Sound at a city near you. Here's a clip of him at New City Gas and by the looks of it, this is something you don't want to miss.
"Follow" Datsik: | Facebook | Twitter | Soundcloud |
Comments
comments