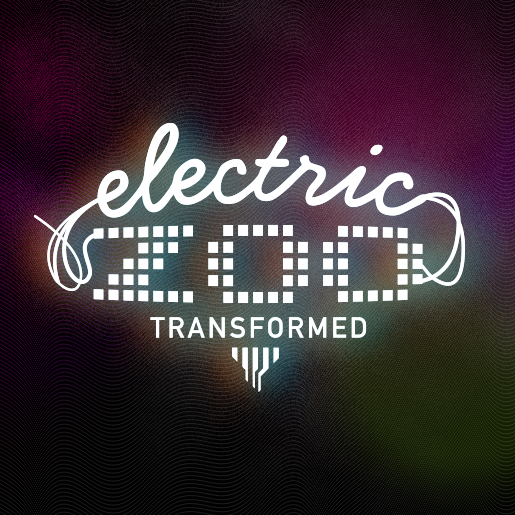 The weekend we've all been waiting a long 9 months for is officially only two days away! Electric Zoo: Transformed will be taking Randall's Island once again this weekend with brand new stage designs, a wide variety of gourmet food vendors, and a lineup that has separated itself from the competition.
We've been focusing a spotlight each week leading up to this weekend on some must-see sets and now we complete our "Road To Electric Zoo" series that has already featured SNBRN, Wiwek, Snails and Jackal. You animals have enough to worry about leading up to the festival, so I'm here to make your scheduling process a bit easier.
ELECTRIC ZOO: TRANSFORMED : Tickets
NOTE: This list is in no particular order.
As we've mentioned before, the key to success when attending a festival is starting the day off right and Kennedy Jones is definitely one that will steer you in the right direction. The bearded leader of the #NNeverNotGang doesn't believe in genres, so he will definitely have fans on their toes. All we know is his set will consist of high-energy, bass-fueled tracks and about everything in between. Oh, and a possible freestyle.
Don Diablo and his imaginary friend Hex will be paying a visit to the Main Stage Saturday afternoon. Don has had a massive summer with a number of releases of his own and from his label, Hexagon, so his set is sure to be something special. He has been pushing boundaries for over a decade now and is always taking Hexigonians on a journey whenever he hits the decks, definitely a set you don't want to miss.
Mija will be kicking off her sick.af world tour this weekend, so you know she'll be coming in hot with a bevy of new music. She's been tearing apart the festival circuit this summer and shows no signs of slowing down. She is another DJ that doesn't believe in genes so prepare for a wild ride my friends.
With a new EP on the way it would be a mistake to miss the Los Angeles natives, Slander. If you're all about bass music this set is for you, I can guarantee their set will slap from start to finish. Main Stage will be getting down and dirty early!
The Glitch Mob will be closing out Hilltop Arena Sunday and I highly recommend you stopping by to witness it. Why? This trio combines their different skills to put together a performance you will not soon forget. They're considered one of the most beloved live electronic acts for good reason.
Our man Hunter Siegel kicked off Memorial Day weekend in NYC so it only seems right that he returns to close out the summer. Riverside will be taken on a deep and dark ride on Friday afternoon once he steps behind the pioneers….you have been warned. New York is about to experience his signature "No Neon" party firsthand!
Galantis is all about having a good time and dancing the night away, isn't that what Electric Zoo's all about? These two always bring the energy from 100 to 100,000 real quick and it's definitely something you don't want to miss. There is nothing quite like catching Galantis live.
While Labor Day weekend may mark the end of the summer here in New York, Thomas Jack brings the summer vibes all year round. It's only right that you close your the summer with the tropical mastermind himself.
Fresh off the release of their debut album, NERVO will be showcasing their newest tunes for New York City for the first time. It's been over six months since they paid a visit to The Big Apple so they're sure to have a few tricks up their sleeves. Plus, word on the street they're working on a new track called "Grinnin'" that features a pretty cool vocal sample. Will Electric Zoo be the first to hear it? We're just going to have to wait and see.
Festival season is all about new music and Audien will be showcasing his upcoming "Daydreams" EP for all the animals this weekend. While this EP only features four tracks, I'm sure he'll be showing Randall's a lot more than that.
Electric Zoo: Transformed upped the ante this year with its extremely diverse lineup and one of the names that immediately stood out was Claptone. This masked mystery duo will be delivering Deep House vibes to Thomas Jack's Riverside stage Sunday evening.
It's not too often you witness history when attending a music festival, but those lucky enough to attending will be able to witness the legends that go by the name of The Chemical Brothers. These two have been releasing music since the early 90s and are ready to give Electric Zoo a history lesson. Those who truly love dance music would be making a mistake by not paying a visit to Main Stage Friday night.
Comments
comments