The majority of festival's worldwide have the same set up of one main stage and several auxiliary stags. At the main stage, the biggest and most influential acts usually play to attract the largest crowds of the entire festival grounds. However, the main stage is typically not the biggest initial pull for festival-goers because the names on the biggest stages are the ones playing majority of the other festivals around the world. How festivals differentiate themselves is by creating unique, one-of-a-kind side stages to really color in their overall ambience.
Most festivals typically have names, or themes for their auxiliary stages, but TomorrowWorld followed the suit of Tomorrowland in thinking outside the box with their side stages. From All Gone Pete Tong to Trance Addict to It's A Trap, TomorrowWorld tries to reach all dance fans and have an experience for everybody to enjoy. Yet, there's a distinction with TomorrowWorld's stage curators and themes. It's that they are the best at what they do.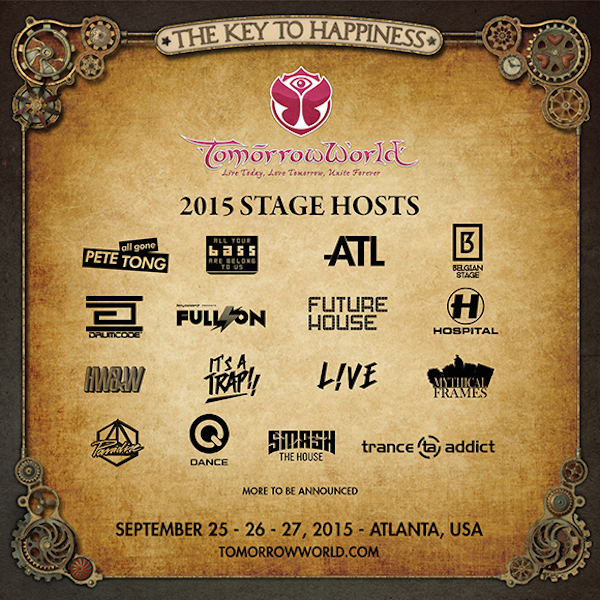 How can you compete with legendary curators like Pete Tong, Ferry Corsten, Dimitri Vegas & Like Mike, Jamie Jones, Hardwell, and more? Not only do the People of Tomorrow know these artists for their names, but they know their brands as well. Hardwell is associated with Revealed, Dimitri Vegas & Like Mike with Smash the House, Jamie Jones with Paradise, etc. These guys are at the top of their genres, and are more then just all-stars but are also tastemakers. They know what's big in their area of expertise, and have the best judgement of what will be big next.
Outside of just big names though, TomorrowWorld does a job every year to diverse their portfolio of stages and making sure that they tend to the growing tastes of their fans. Future Classic has become an Australian power that has been a main influencer in the 'future' genres category. TomorrowWorld understood this and jumped on the chance to have them bring their merry band of forward-thinking artists to the Chattahoochee Hills. Huh What & Where – an innovate future hip-hop label out of LA – has help kickstart the careers of Kaytranada, Ta-ku, Pomo, and more urban-meets-electronic acts. Hardstyle fans will see the illustrious Q-dance name atop one of the stage.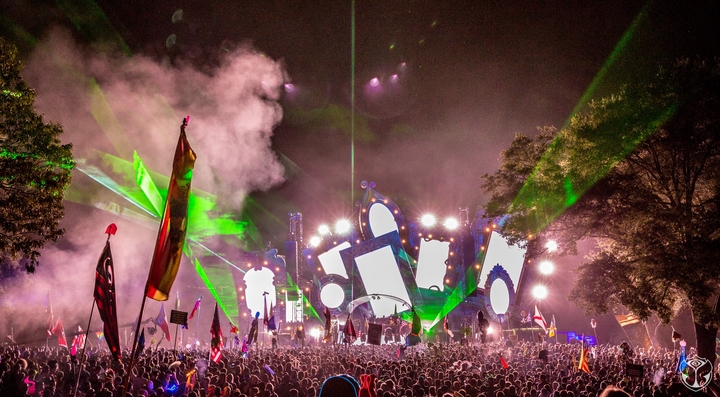 Additionally, TomorrowWorld looks to go beyond established genres and bring aboard the booming sounds that fans are listening to. This year will host the first-ever L!VE stage, Future House stage, tropical house stage from Thomas Jack, and more. As a fan, you see that TomorrowWorld is trying their best to have the upper echelon of each genre come to their festival to put on a festival of only the most premier talent from all walks of the dance music spectrum.
What the festival also knows is that some acts aren't made for the main stage. Pete Tong, who is a legend in every aspect of dance music, doesn't play music that the sorority girl, first-time raver would know. Instead, they put the All Gone Pete Tong stage in a chic, intimate setting where his true fans can appreciate the UK dignitary and his friends in the proper environment. Same for Q-Dance, for example. Not many American dance fans know what hardstyle is or haven't been exposed to it. Instead of trying to fit huge names like Coone and Frontliner up against Kaskade and Martin Garrix, they instead give them a stage to themselves where the hardcore fans can rage the night away.
It's not in TomorrowWorld's vision to bring the biggest DJs to the main stage and fill in the gaps. What they try to do is bring the best tastemakers of each genre and give them an open canvas to show off what acts fans should look out for. It's not what's hot, but what's relevant. That's where TomorrowWorld succeeds. Tomorrowland has been doing it for years, and TomorrowWorld followed similar suit because its a proven formula. Instead of being sucked into the main stage crowd in order to see the best the festival has to offer, TomorrowWorld disperses the top tier of talent for festival-goers to bounce around and experience the entire grounds.
The stage curators are only one aspect of TomorrowWorld that will blow you away when touch down in the rolling hills of Atlanta Georgia. Limited tickets are still available here. For an added bonus, check out Sam Feldt's Exclusive TomorrowWorld mix to get a taste of the tropical house stage and warm up before the festival embarks on its third year in less than two months. It's available for free download here.
Comments
comments