From a festival debut featuring sunrise set with Skrillex (oops, I mean Sonny) at Bonnaroo to world domination, in just one short year Mija has accomplished so much. World domination you ask, well not quite yet, but after her sick.af world tour she'll be one step closer. Today Mija has announced she will be hitting the road for her first ever world tours starting off with a NYC take over next weekend! Her tour goes into the middle of December with stops in Singapore, Tokyo, the Philippines, China and India before heading back to North America.
But that's not all; she also released a free tune along with this monstrous news! Mija has released her remix of Major Lazer's "Be Together" which has been a staple in her sets as of late. Judging by the look of her Snapchat there's going to be a lot more where there came from, it seems she's been working on new tracks to drop on the world.
Check out her tour dates below and be sure to grab this massive freebie today!
Major Lazer – B2GETHER (MIJA REMIX) | Free Download |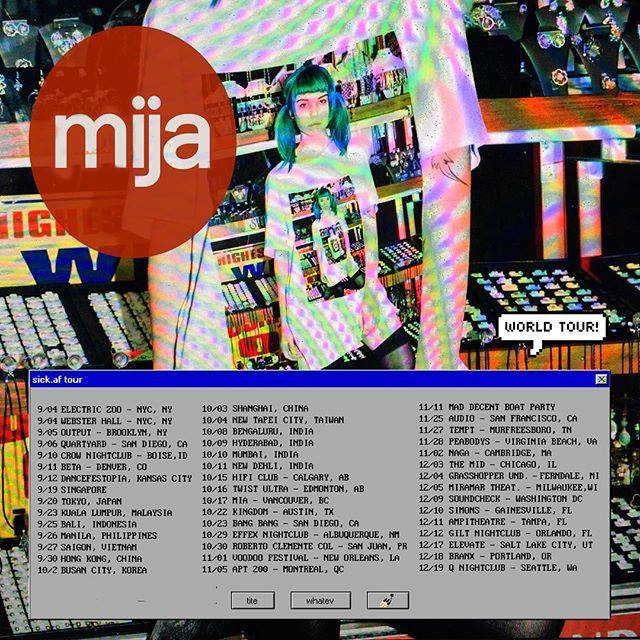 "Follow" Mija: | Facebook | Twitter | Soundcloud |
Comments
comments