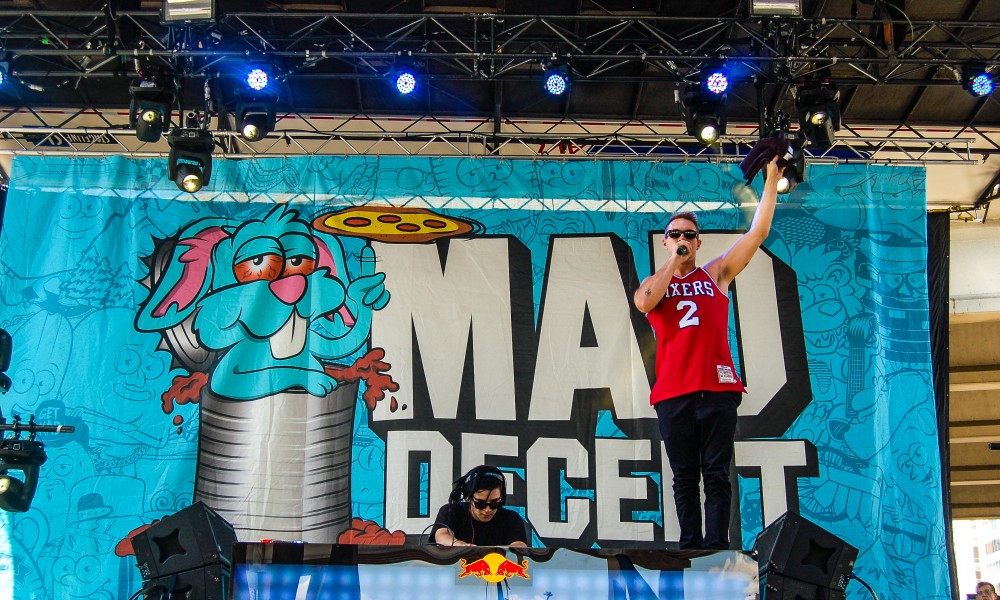 You know what it is, the Mad Decent fam is making the rounds across the nation while throwing arguably the best day-event in the scene. This weekend the block party is coming through to the south, and making the stop in Dallas again for the 3rd straight year. Mad Decent's venue for the block party in Dallas is definitely one of the better urban set up's on tour. Deep in the heart of downtown Dallas, under multiple highway overpasses keeping the attendee's well covered in shade to hide you from that Texas heat. Not only that but the urban vibes that this place gives off is very hard to come by, and that is something MDBP is based off of. Mad Decent has made all the necessary actions and improvements year to year, making MDBP Dallas substantially better each time, so we are very much looking forward to this weekend.
For this year's Dallas roundup, MDBP boasts a literal 'mad decent' lineup including Gent & Jawns, Party Favor, JAUZ, ILOVEMAKONNEN, TJR, Bro Safari, Borgore, and Skrillex (oh, you mean Sonny? Yes). With the best lineup for MDBP in the state of Texas, this Dallas stop is sure to be wild.
Cop your tickets here for this Saturday the 22nd and check out the set times below.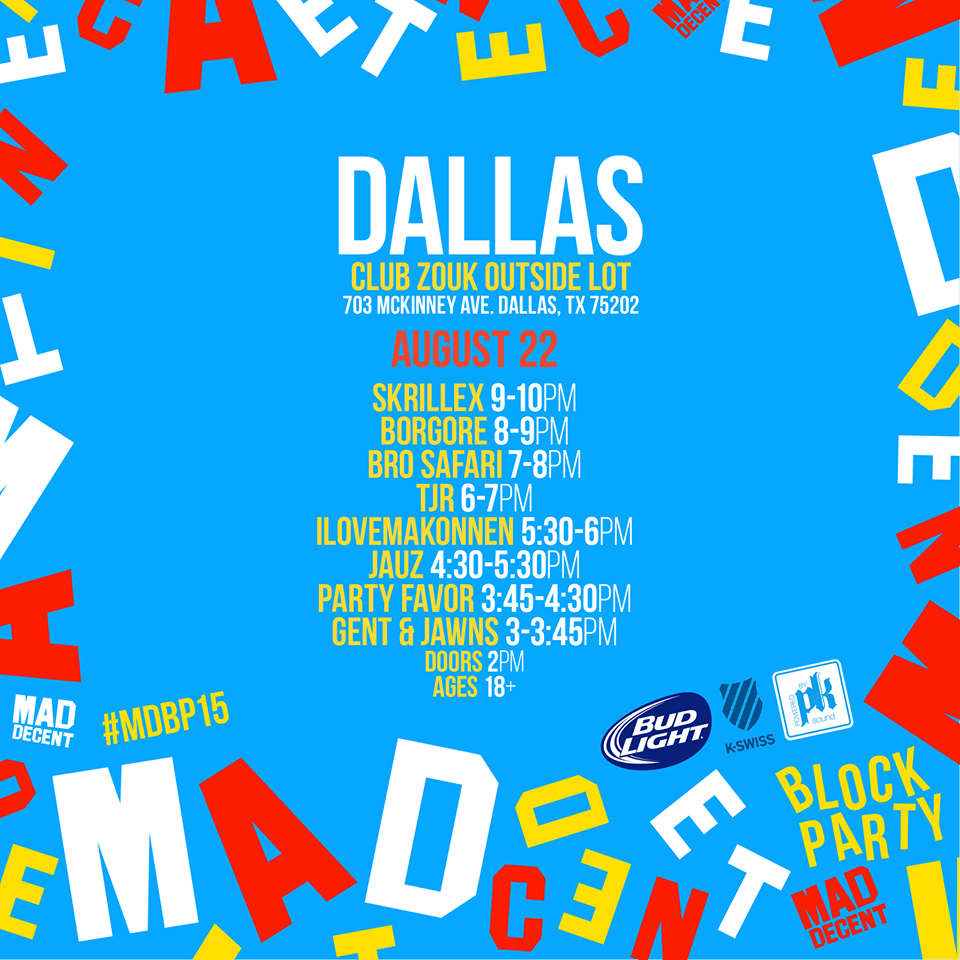 Comments
comments