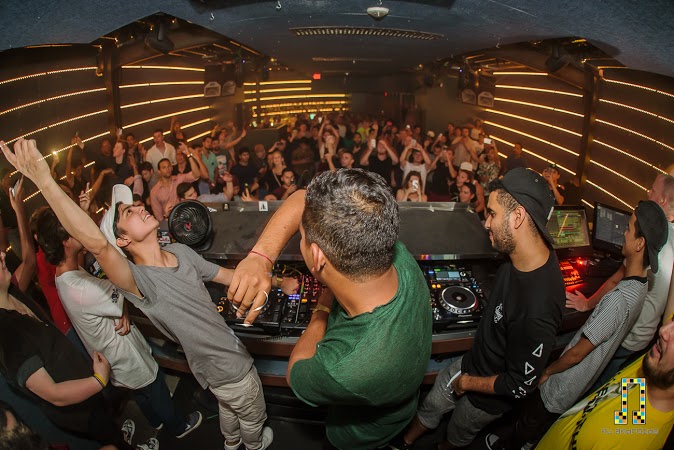 Washington, D.C. is known to the dance music world for two entirely different scenes – hosting one of the highest ranked clubs in the world (EchoStage) and boasting a vibrant underground scene filled with eclectic bookings and intimate venues.
Enter Flash nightclub near Shaw, where production company, Nu Androids, has been throwing some of the hippest parties around for just over a year. Their talent roster is insane, as they demonstrated last Wednesday bringing Hotel Garuda all the way from LA. This isn't a surprise, as it turns out, this was a homecoming for Manila Killa (1/2 of the melodic house duo alongside Candle Weather.) Last time we saw them, he played solo while his other half was killing it in the city of angels. This night, they both came and the energy and enthusiasm they brought to the decks was contagious.
What a homecoming it was for the duo who have traveled the country this year, playing a slew of festivals and topping the hypem charts. Opening up sharp with HiLo's smash hit, Renegade Master, they played their way through a number of house styles, flexing a bunch of their remixes we came there to see (Rhythm of the Night, white Noise, Get Low to name a few.) Constantly building their crowd up with hits like Hideaway and Koala, they took them to that next level with the can't miss anthem of 2014 – Feel the Volume. Their skills as selektors are undeniable, but even more impressive was the creativity behind the transitions they made, like when they played two Drake tracks, blending Shut Down in seamlessly.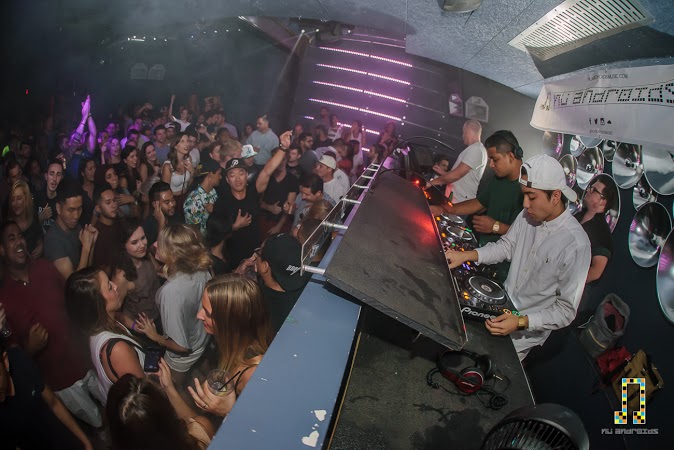 Manila Killa thanked his parents, who were sitting at the VIP table near the booth. He's known to do this when he comes home, and it reflects the humility I got from speaking with these two. As the night wound down, he announced he had one more track as Turn Down for What came on. Any fan of these guys knows exactly what to expect when they hear that, Manila Killa's signature transition into Spandau Ballet's ballad, True, which debuted in his Nest HQ mix earlier this year. Behind laughter, the Ignition remix came on to end out what was undoubtedly one of the best nights I've had this summer. Manila Killa still owes DC a breakdance routine though…
Comments
comments