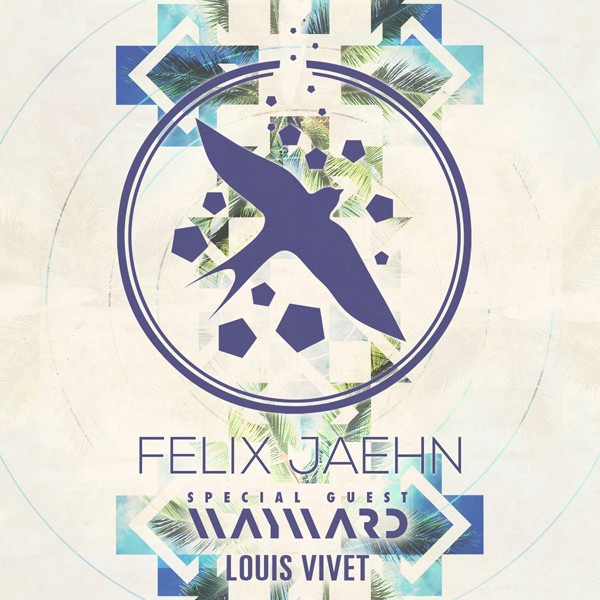 Calling all Angelenos! If you're looking for something to do this Saturday, we've got the perfect party to help wrap up the summer. Superstar German producer, Felix Jaehn, will be making his Los Angeles debut at Avalon on August 15th, as he looks to spread his blend of feel-good melodies and sun-soaked instruments to the West Coast for the first time ever. Jaehn was the mastermind behind the chart-dominating remix of OMI's "Cheerleader," which claimed the top spot on not only the Hype Machine charts, but also the iTunes charts in over 18 countries. His most recent release, "Book of Love," showcases a groovier side of Jaehn that will be on display at Avalon this Saturday.
Supporting the German tropical house trailblazer are Wayward and Louis Vivet. Wayward, an electronic music duo hailing from the UK, has been steadily climbing in popularity, so don't miss out on your chance to see them as they touch down in LA. Hailing from Los Angeles, Louis Vivet has cemented their reputation as one of the West Coast's most promising electronic acts. By staying away from any elements of the mainstream, their music has filled a niche in the West Coast dance scene for those looking for an electro-tinged, downtempo style. Louis Vivet's electronic covers of "Save Tonight" and "Silvia" have catapulted them into the limelight, and now, they're ready to shine.
Tickets to the show are available for purchase here.
Comments
comments