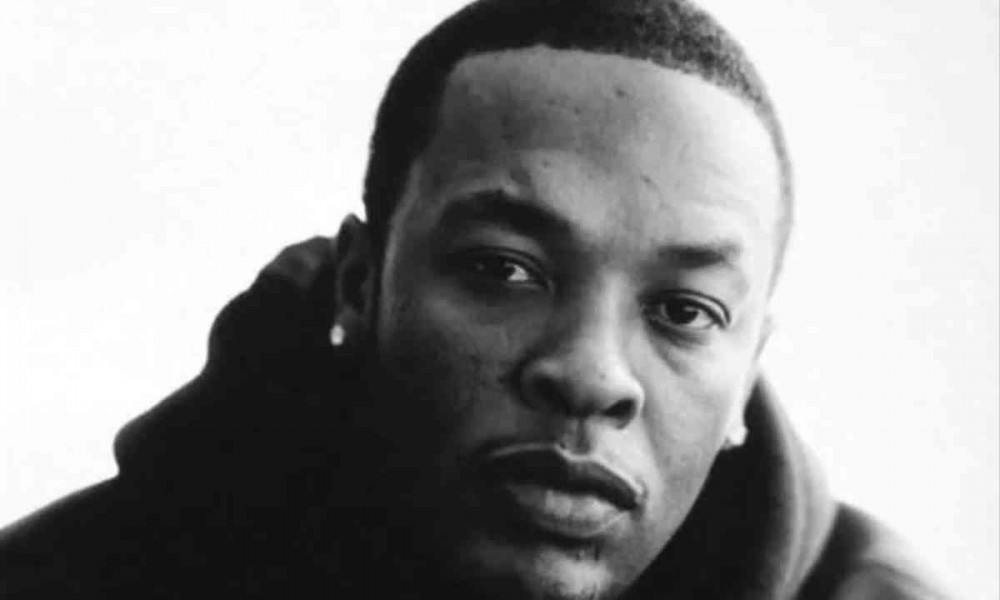 Hip hop listeners rejoice: Dr. Dre is bringing his talents back to L.A. After a year that has, so far, seen several landmark albums (thank you Kendrick, Action, and others), one of modern rap's founders has confirmed that he's dropping his next album August 7. His first LP since '2001' was released in 1999, Dr. Dre has promised features from Eminem, fellow Compton product Kendrick Lamar, ex-NWA partner Ice Cube, protege Snoop Dogg, and several other artists.
With his last hit coming in over four years ago in the form of 'I Need a Doctor', and a new work way overdue, you can bet that this album is going to be 'Xplosive'. Dr. Dre said that being involved in the upcoming movie Straight Outta Compton inspired him to the hit the lab again, and that the work turned out to be 'bananas'. Well, we're certainly going bananas to hear it, so mark Friday down in your calendars!
Note: Dre revealed in his interview with Rolling Stone that Detox "just wasn't good." He added, "I'm gonna keep it all the way one-thousand with you, seriously. I worked my ass off on it, I don't think I did a good enough job, and I couldn't do that to my fans and I couldn't do that to myself, to be perfectly honest with you. I just wasn't feeling it." Hopefully, this album will be a worthwhile replacement.
https://soundcloud.com/storagespace/dr-dre-announces-compton-ost-on-the-pharmacy-beats-one-apple-music
Tracklist:
1 Intro Dr. Dre
2 Talk About It (feat. King Mez & Justus) Dr. Dre
3 Genocide (feat. Kendrick Lamar, Marsha Ambrosius & Candice Pillay) Dr. Dre
4 It's All On Me (feat. Justus & BJ the Chicago Kid) Dr. Dre
5 All In a Day's Work (feat. Anderson Paak & Marsha Ambrosius) Dr. Dre
6 Darkside/Gone (feat. King Mez, Marsha Ambrosius & Kendrick Lamar) Dr. Dre
7 Loose Cannons (feat. Xzibit & COLD 187um) Dr. Dre
8 Issues (feat. Ice Cube & Anderson Paak) Dr. Dre
9 Deep Water (feat. Kendrick Lamar & Justus) Dr. Dre
10 One Shot One Kill (feat. Snoop Dogg) Jon Connor
11 Just Another Day (feat. Asia Bryant) The Game
12 For the Love of Money (feat. Jill Scott & Jon Connor) Dr. Dre
13 Satisfiction (feat. Snoop Dogg, Marsha Ambrosius & King Mez) Dr. Dre
14 Animals (feat. Anderson Paak) Dr. Dre
15 Medicine Man (feat. Eminem, Candice Pillay & Anderson Paak) Dr. Dre
16 Talking To My Diary Dr. Dre
Comments
comments