Last month, New York City lost one of the most globally respected men in nightlife and on September 16th the music community will come together to celebrate the life and legacy of Rob Fernandez. He was a part of the entertainment industry for 25 year and to honor what he accomplished; Pacha NYC is throwing this biggest party in its history!
"House of Rob" will feature a bevy of artists such as Kaskade, Cazzette, The Chainsmokers, Deniz Koyu and many, many more will be performing for Rob, one last time. Plus, 100% of the proceeds are going to benefit the family of Rob Fernandez!
Check out the phase 1 lineup below and head over to houseofrobnyc.com to purchase your tickets today!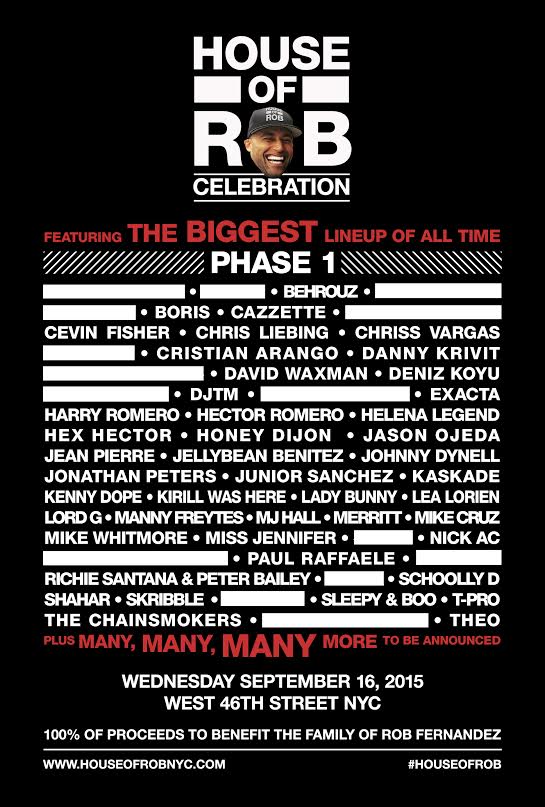 Comments
comments