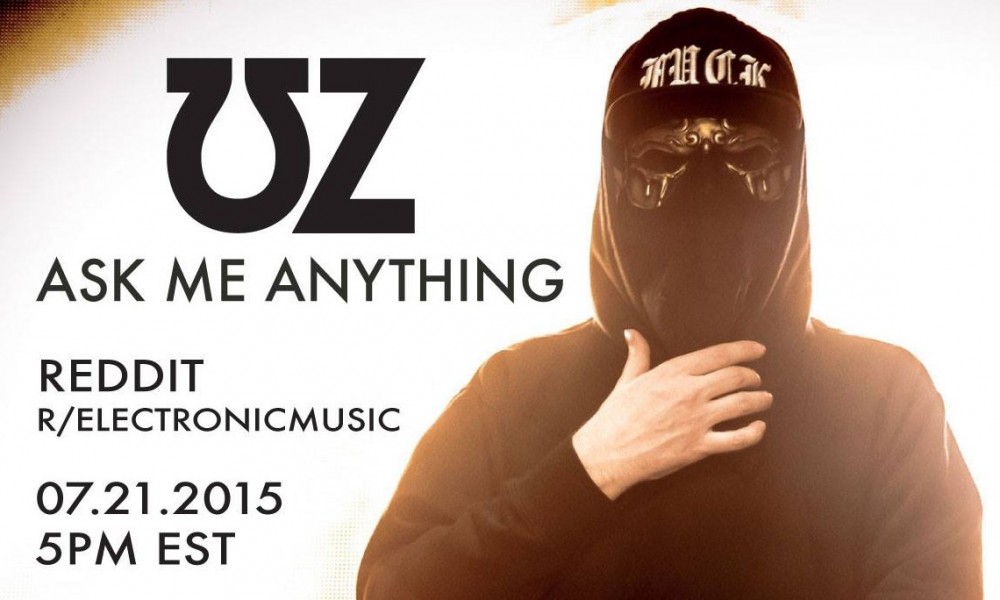 Yesterday, UZ followed up his BitTorrent Bundle with a staggering reddit AMA. Here are some things we learned.
The Trap God has a lot of collabs on the way.

He doesn't listen to bass music in his free time.

His views on the state of trap and where he would like to see it go.

He produces under more than one alias, and strngr may be one of them as one redditor hinted to which UZ replied, he's "a good producer".

It's widely known that he's keeping his identity a secret, but here he claims it's because he does not think it's important to show his face (we agree, so stop asking him).
He's working on a new stage set up.

There is a debut album on the way.
The story behind his famed costume.
His biggest influences revealed.
Comments
comments