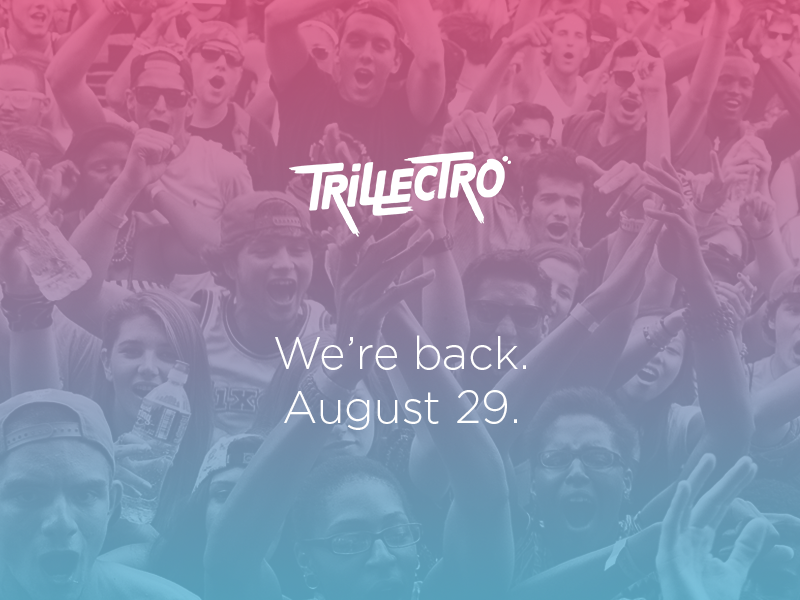 ***TICKETS***
Trillectro is returning to the DMV with another stacked lineup and a brand new location! The people who have constantly put on one of the livest parties in the area for the past 4 years have done it again. Personally this event means a lot to me because I have much love for people trying to bridge the gap between electronic and hip hop music. I am unsure as to what the deal is with the venue swap but Merriweather Post Pavilion is for sure one of my favorite places to see live music in the area so I'm not even mad.
This lineup boasts big names like Chance The Rapper and RL Grime but it's always the undercard acts at this event that catch my eye. In years past they have brought out some names that are now considered household names in the music biz. In 2013 Shy Glizzy appeared as one of the last names on the bill but look at him now; odds are if you are a fan of hip hop you have at least heard of his name. In my opinion one of the more impressive towards the bottom acts of this years lineup is up and coming vocalist, JMSN. He can probably steal your girl with his voice and his beats are super captivating.
Tickets for this are on sale now and relatively cheap all things considered: awesome lineup, sweet venue plus a trill ass time. Don't believe me? Check out the recap from last year below and then let me know how you really feel. Drop a like/follow on their Facebook and Twitter to stay in the know!
Comments
comments