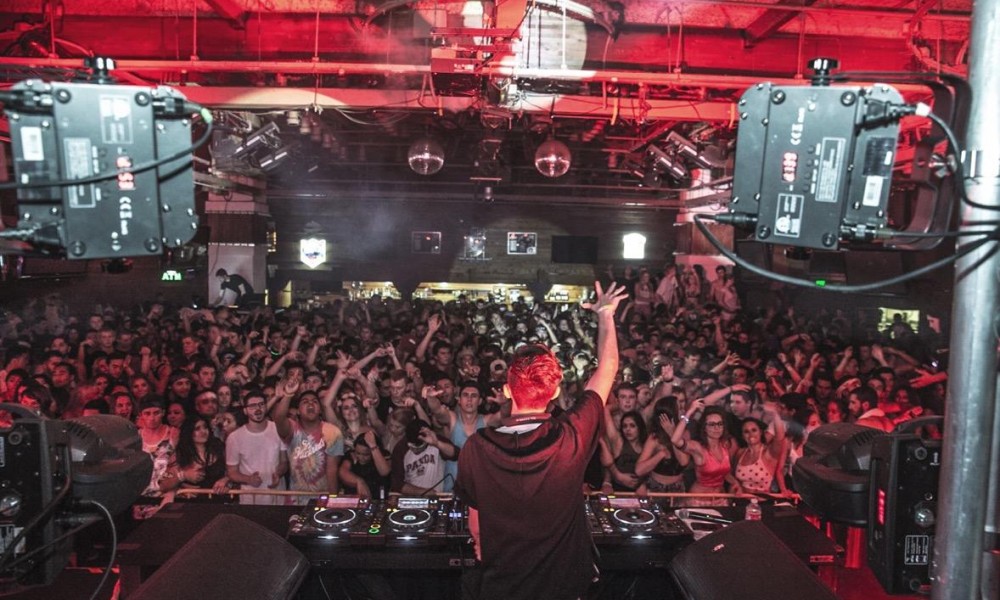 Going on tour with Steve Aoki and releasing a massive collab with Autoerotique, to name a few recent accomplishments, go to show how great the past couple of years have been for Dim Mak's Max Styler. At only 19 years of age, Max has a very bright future ahead of him, and after you give his debut EP "Aftershock" a listen below, you will know exactly what I mean.
Starting the EP on a softer, more melodic note is a house anthem featuring female vocalist Dev. After this, however, Max brings on the heaviness with a filthy Charlie Darker collab titled "D2B". You will definitely be getting down to the dark, percussive bassline on this one.
For the second half of the EP, Max brings down the tempo and cranks up the grooviness with two moombahton masterpieces that will definitely make Dillon Francis proud. "Redline" brings all the aspects of what makes classic moombahton so intoxicating, and with Max's electro infusion it will leave you wanting more. He gives you exactly what you need with the next track "Optimus", which keeps the heavy moombah flowing. Stellar synth design and perfectly tuned percussion make for one hell of a track to finish off the EP. If you dig it, be sure to grab your copy from iTunes or BeatPort below.
Max Styler – Aftershock EP | iTunes | BeatPort |
"Follow" Artist: | Facebook | Twitter | Soundcloud |
Comments
comments