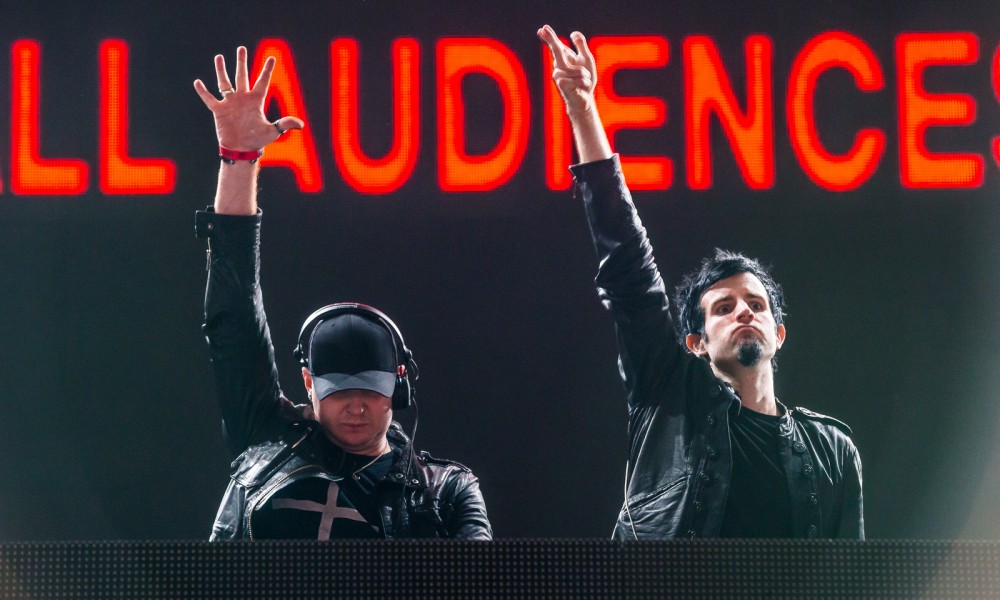 Hearing loss when playing or attending many festivals year-round and constantly listening to and producing music is a real thing. Last year Zedd was diagnosed with hearing loss in his left ear and just the other day Knife Party's Rob Swire also experienced hearing loss in his left ear.
I have randomly become completely deaf in the left ear. Super lame. Gonna go see a doctor :/

— Rob Swire (@rob_swire) July 5, 2015
Fortunately it was just temporary but the supposed cause of it was not from the loud music that is constantly blaring around him. The culprit of his temporary hearing loss may be vaping from e-cigarettes.
Hearing restored, finally. PSA: if you enjoy being able to hear, e-cigs / vaping is a really fucking bad idea

— Rob Swire (@rob_swire) July 6, 2015
According to him, the root of the cause is from an ingredient found in most e-cigs called propylene glycol. This chemical is known to be toxic to the cochlea or auditory nerve in your ear. Depending on how much exposure this chemical is in contact with your ear, it could cause harmful and irreversible damage to it. Research on e-cig's overall health effects and safety are still undetermined as they are still relatively new to the market but it seems that they do have some harmful effects to ones health.
So take this information with a grain of salt, as no real research has been conducted on e-cig use and hearing loss, but you may want to be careful as going to festivals and vaping from these e-cigs could result in injury to your ear. If you vape from e-cigs and are experiencing any of these symptoms, you may want to go see a doctor.
And since there is minimal research on this subject Rob is willing to help with it going forward.
How's this: if any decent university audiology dept. is interested in studying links between e-cigs/vapes and propylene-glycol-induced…

— Rob Swire (@rob_swire) July 7, 2015
…hearing loss, I'd be willing to fund the research. Will need proof and proposal etc. Tweet @ me or contact http://t.co/w2zO8pSSLR

— Rob Swire (@rob_swire) July 7, 2015
This is an important topic for research as the market for e-cigarettes over the past few years has skyrocketed despite fully knowing the risks of using them.
So bottom line is stay safe out there fellow music lovers as we don't want any of you to miss out on all the wonderful music out there that the world has to offer.
Oh and P.S. It looks like new music from Knife Party is on its way!
Oh yeah and despite whatever the blogs are saying, I do have my hearing back :D pic.twitter.com/6GGY7ybECg

— Rob Swire (@rob_swire) July 7, 2015
Comments
comments