Raury – Devil's Whisper
If any of you were wondering who the kid in the straw hat and the "Industry Plant" t-shirt sitting next to Fetty Wap on the cover of the new XXL Freshman cover was, that's Atlanta rapper and self described "Indigo Child" Raury. He's been building a lot of momentum over the past year or so with his folk/hip hop songwriting and performance style that's smashing the mold for contemporary hip hop. His latest single, "Devil's Whisper", is the sequel to his biggest hit "God's Whisper" where he explores of the duality of his own morality.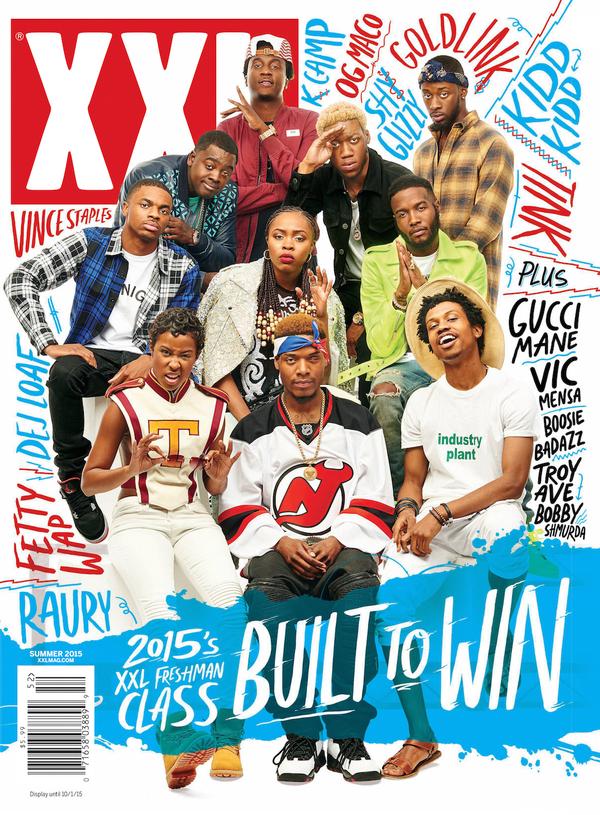 This song has the mind of hip hop, the feel of folk music and the spirit of rock'n'roll. This track is puts together jamming acoustic guitar riffs, booming choruses, natural sounding claps and muffled drums for percussion, and a buzzing electro synth to add some bounce to the beat. The lyrics are simple but effective delivered in both singing and rapping, the "Cigarette Song" rapper talks about the temptations of the world and standing up against what's valued today in today's culture.
Raury is so different from  anything or anyone that's out in hip hop today so it's easy to see why he's such a stand out. He has his own style and message and he is pushing it well. At his recent stop at Sway In The Morning, he rocked the interview as well as his freestyle. Making Sway almost speechless. This is an artist to get excited about, make sure to check it out.
So kick back, really listen and turn your speakers up.
Is Raury the Future of Hip-Hop? Spits an Ill Freestyle and Speaks on Good & Evil in the Music
"Follow" Raury: | Facebook | Twitter | Soundcloud |
Comments
comments