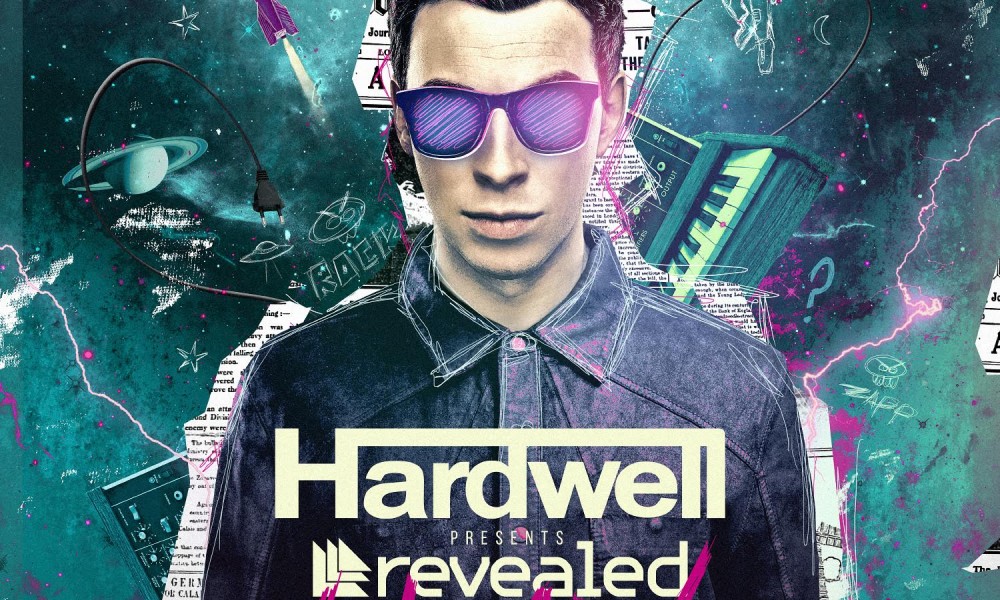 Hardwell's Revealed Recordings is a family. Dannic, Dyro, and him are essentially the Dutch House Mafia, and he continually brings aboard new talent that he believes are truly exciting artists to watch. In attempt to not only recap the past year of Revealed's best signees and give a preview of what is to come in the future from the label, Hardwell releases Volume 6 of his Revealed compilation series.
The compilation album rounds out at 26 hot and heavy tracks coming from artists like Nom De Strip, Maddix, Dyro, and even a Hardwell & Wiwek forthcoming collaboration, "Chameleon." Big room jungle terror is about to be a thing. Through and through, we see an assortment of big names, rising names, progressive house, electro house, and every where in between. Hardwell once again stays true to his founding sound and looks to bring aboard the worldwide talent that he believes fits the mold of his family – big or small named.
Although the full compilation is only currently available for pre-order on iTunes, Revealed Volume 6's tracklist is available below along with an almost-10-minute minimix that jumps through the compilation album track-by-track. Revealed Volume 6 drops June 19th.
COMPLETE TRACKLIST:
1. 3LAU & Nom De Strip feat. Estelle – The Night (ak9 Remix)
2. Tom & Jame – Find You (Edit)
3. Dannic feat. Bright Lights – Forever (Edit)
4. Manse feat. Alice Berg – Freeze Time (Edit)
5. Hardwell feat. Matthew Koma – Dare You (Radio Edit)
6. Armin van Buuren feat. Mr Probz – Another You (Mark Sixma Radio Edit)
7. Hardwell & Dannic feat. Haris – Survivors (Edit)
8. Tiësto & KSHMR feat. Vassy – Secrets (Original Mix)
9. Ralvero & Kill The Buzz – Dreamin (Edit)
10. Alpharock & JAGGS – Bassface (Edit)
11. Hardwell feat. Amba Shepherd – Apollo (Radio Edit)
12. Nom De Strip – Aliens (Original Mix)
13. JAGGS – Ramper (Original Mix)
14. Lucky Date feat. Sabrina Signs – I Like You (Edit)
15. DallasK – Retrograde (Edit)
16. Henry Fong & Futuristic Polar Bears – Velocity (Edit)
17. Hardwell & Wiwek – Chameleon (Instrumental Edit)
18. W&W & Blasterjaxx – Bowser (Edit)
19. Karim Mika & Moe Aly – Quantam (Edit)
20. Thomas Newson & Joey Dale – Timecode (Edit)
21. Holl & Rush vs Tom & Jame – Buddha (Edit)
22. Hardwell & Dyro feat. Bright Lights – Never Say Goodbye (Radio Edit)
23. Maddix – Riptide (Edit)
24. Row Rocka – Colossus (Edit)
25. Dyro – Pure Noise (Original Mix)
26. Hardwell feat. Mr. Probz – Birds Fly (W&W Remix Edit)
Comments
comments