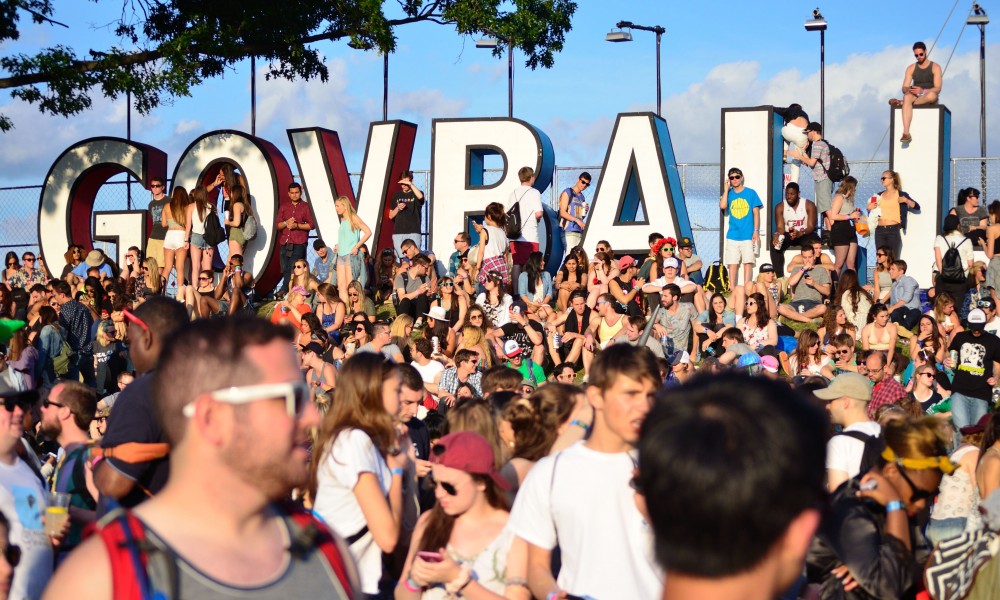 When you make it to 125th St and walk the foot bridge with thousands of music loving souls, you know it's going to be a weekend to remember. Governors Ball did not disappoint with standout performances from Rudimental, Odesza, Florence + The Machine, Drake, Bishop Nehru, Marina And the Diamonds, Deadmau5, Kiesza and The Black Keys. That being said, please sell less tickets next year, guys – the event was pretty oversold, even for Randall's Island. This did not take away from the experience, much, and how could it with such an impressively diverse lineup.
Day 1 started out with a smooth dose of drum n bass at the Big Apple Stage thanks to the guys from Rudimental, who brought their whole crew for an energetic live performance that served as the perfect pump up. Odesza performed one of the most memorable sets of the weekend in the Gotham Tent. Mesmerizing the crowd with their live production and instrumentals, they took us there with their "Faded" remix before closing out with a heart pounding trap encore. Drake's headlining performance to close out Day 1 was truly unforgettable. Having last seen him right before Thank Me Later, it's remarkable how much he has developed as a performer. He mainly performed his last two albums, but he did give us a vocal remix of "Find Your Love" and some free styles that were blisteringly fast. All while the screens on stage put us in a live action music video, and at one point we looked directly into a jungle scape, as the crew managed to cover the stage in trees.
Day 2 was less stacked but featured an amazing performance by Marina and the Diamonds and Kiesza. Kiesza came out ready to get down, bringing a strong energy to the stage with her backup dancers matching the intensity of the avidly dancing crowd. Then we all lined up to see Deadmau5 take over the Gov Ball NYC stage. He debuted a visually stunning new stage, as he appeared encapsulated by a ball of light. The ball opened up to form his new stage set up before the speakers cut out on him repeatedly. Showing his frustration, he slammed his helmet on the ground, and fought back with a pounding electro house bass line. Then began one of the best sets I've been lucky enough to see in my life time. He went through all of his classics with such ease, reading the crowd and responding with just what we needed. This was an intimate performance by one of the last true DJs, masters of their craft, and unsolicited celebrity. Who knows how many more of these we'll get out of him.
Day 3 had by far the best weather, as the sun shined at Randall's late into the night. Big Gigantic came out in white tees and stole the day with an eclectic live performance that had the whole crowd jumping. There was a bit of a lull as the sound system failed to project the saxophone work they're known for but they performed many of their classics along with some new material, closing victoriously with "Touch the Sky". A-Trak put on a solid set, and I've got to say, I expected more table work from him. The young local rapper, Bishop Nehru, performed an eclectic spread of work during his high energy show, including favorites such as Darkness and even work from his new EP, Nehruvia.
Comments
comments