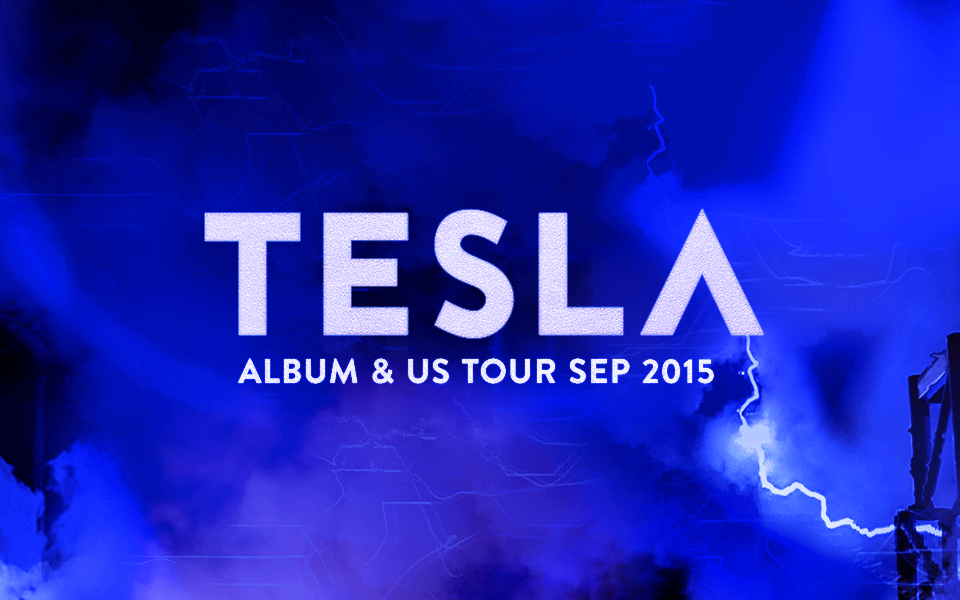 The Man, the myth, the legend. No one does it quite like Flux Pavilion does. From smashing dance floors all around the world with timeless records like "I Can't Stop" to singing on feelers such as "Freeway" and beyond. The sensation that is Flux Pavilion is one that you can always count on to deliver, so why should we expect anything different from his upcoming album? We shouldn't. This is going to be one of the best pieces of music to ever grace your ears and luckily, we had the chance to sit down and talk with him about it after his Earth shattering set at EDCNY.
TSS: Alright first things first…the album. Any idea when that's coming out?
Flux: September
TSS: Really?! Do you have a date locked in or is that just a rough estimate?
Flux: Well the past few times we've always done a full tour and we've timed it around the release and the release has been put back, where as this time I'm like 'it's not getting put back.' We're releasing the album then going on tour, that's the plan. So yeah, September is when it all starts so that's when the album has to be out by then.
TSS: Any amount of records locked in?
Flux: Quite a few, the next single is with Riff Raff.
TSS: Oh you played that today!
Flux: Yeah that's the one!
TSS: You played quite a lot of ID's today, from what I heard.
Flux: What do you consider and "ID?"
TSS: Something the crowd hasn't heard, unreleased music.
Flux: Yeah so basically I played 7 of the brand new in my set and it's being broadcasted on SiriusXM as well. So yeah if anyone checks that out they get to hear my new album.
TSS: Someone on the internet probably recorded that haha so that will be buzzing around. Do you have a title for the album?
Flux: We haven't announced it yet but we're gonna call it Tesla.
TSS: Tesla.
Flux: Yeah Tesla is what I'm going with. Tesla is actually the measurement of magnetic flux.
TSS: Really?
Flux: It's what tesla actually means and Nikola Tesla is a badass and Elon Musk is a badass so I'm like fuck yeah that's cool by me. Plus it's a cool word haha.
TSS: That is the coolest title I've heard for an album ever. Do you have a favorite record on the album at all?
Flux: Umm it's kinda like a pretty old school full to the floor record that I did with Soulsonic Force, so we recorded it in New York actually, Afrika Bambaataa and the Soulsonic Force crew. Yeah that…something about it, it's not the most obvious Flux Pavilion track on there, I feel like 'International Anthem' is the one that's like "this is a fucking Flux record."
TSS: That brought me back to 2012, I was like "this is classic."
Flux: I just kinda wanted to put out the idea that Flux Pavilion, even though it's a shifting thing, it still does remain the same. The core of what I wanted to do with Flux, back when I first started it, it's still there it's still the same thing but the rest of the album is an experimentation of basically….you know that feeling when a tune, you catch your fists and you feel it in your gut…I just basically wanted to write an album that felt like that rather than sounded like that. There's a lot of music these days that sounds like it should be heavy, but it doesn't feel heavy or anything. I wanted to write an album that grabs you by the balls and you just kinda up and dance and you're just like "fuck it" you know this is a big tune.
TSS: Yeah! Well you tweeted about that saying you had about 10 tracks that were mostly dance records and I know the EP's you put out in the past year or 2 you were almost worried that it wasn't almost more 'dance music' but this it seemed like, you were focused on dance records that we're gonna push people to the limit and make them go all out.
Flux: Not necessarily dance, I mean it's all music to dance to but more it's about that feeling you get like "this is a fucking awesome record" basically, when you hear something and it grips ya and it kinda takes control a little bit, it's basically lose yourself music, it's music to lose yourself to and that's what I always wanted to do in the first place and I kinda did that and thought "oh I've done that now I should experiment with playing my guitar and saxophone and singing" and stuff like that, which is really cool, it's stuff that I love to do but I just thought…this isn't Flux, this isn't what I always wanted Flux Pavilion to be so I should make an album that is the best Flux Pavilion that Flux Pavilion has ever been essentially. And then all this other stuff that I love to do musically, I'll start another project for that, you know like I'll do something else then. But I basically wanted this album to be like "This is what Flux Pavilion is all about."
TSS: That's…that's awesome. It really is cool to see an artist put their heart and soul into an album like that. Especially an album that I'm calling "album of the year" to be honest.
Flux: Haha we've only had one song out too!
TSS: It's still rocking all the stages and that tune is unbelievable.
Flux: There was a whole kinda big cycle in dance music where artists would stop playing their music out you know like Rusko did it where he wrote an album and he got mad at Diplo, 'cause Diplo put it out for streaming and he was like "no, no ones gonna hear it until it comes out." And I get that but mentality but I just kinda thought "how do I know it if it works?" I did that with 'Blow The Roof' I didn't play any new music out until the record came out because I wanted to keep it secret, but music is not meant to be secret, it's meant to be heard, it's meant to be experienced and how can I know what's what if I don't get in there and get involved in it, so that's why I'm playing all the tracks out now so it;s not a secret, I'm just like here's the music that I'm writing like go listen to it if you wanna listen to it.
TSS: Yeah like you said you played 7 tracks that people haven't heard and I was keeping track in my head but yeah I was telling everybody to come to your set because it was going to be the set of the weekend. But one more thing…You were just with The Prodigy over in the UK, I saw a bunch of your tweets and posts. What was that like? I mean it seems like they were a pretty big influence on you and I used to listen to them when I was in high school.
Flux: They were the biggest influence on me.
TSS: Does any of that translate into the album at all?
Flux: Yeah there's actually a track on there called "Pogo People" which I don't know if it will make the final cut but I've done this intro to it which is me hanging out in the studio and then my mate knocking on the door saying "Josh, someone on the phone for you." and I'm like "Fuck, trying to write this tune" and if you listen to More Music for the Jilted Generation the extended edition, the start of 'Poison' he does that exact skit. So I was just like, because the track felt like a Prodigy record to me it was like Flux does Prodigy essentially, I copied his skit word for word and put it at the start of the track and I sent that to Liam and he was like "This was fucking cool let's do a track together."
TSS: That's unbelievable…
Flux: So for me to, what I viewed as…I didn't really rip off it was kinda like my spiritual homage to Liam and then for him to hear that and then hit me back and say let's do a track together that was an unbelievable feeling, it's like the best way for that to happen!
TSS: That's even cool for me to hear, I can't imagine what it's like for you! Damn…alright, is there anything you want fans to know before the album drops later this year?
Flux: Umm…to listen to it. I did a post on Facebook a while ago, I posted a track and it was literally 5 seconds after posting it up, someone posted on it saying "this is awesome!" and I'm like, how do you know? How do you know yet? Haha like cool thank you, I'm glad that you like my stuff but how do you know if it's awesome yet? So I tried to write the records so that you listen to a track from start to finish and so you have to soak it up, because that's what an album is all about right? In a set I play 30 seconds of a track, but in an album it's 5 minutes for a reason.
TSS: The way I view it is that it's a work of art that you should want to listen to through and through and indulge in it.
Flux: I don't mind if people don't like it and skip but it's kinda like, we're in this culture now of like if it's not slamming within 10 seconds then you're like "nope! Don't like it!" and that's cool I can understand that but if you just listen to all of it, maybe you've got a reason to not like it then, you know what I mean? It's like why be half assed with your hate? If you're gonna hate on me why don't you watch my whole set and hate all of it and it's exactly the same with the love, like if you're gonna love what I do why just enjoy 30 seconds of it and skip, why not listen to the whole thing and understand what you love about it. It's always what I thought about music, try to listen to all of it before I make my mind up.
TSS: Awesome! I'm excited for it, pretty much the whole world is excited for it.
Flux: I'm excited too!
There you have it! Get ready for the Tesla album dropping in September! Like I said, this is what I'm calling the album of the year. If you haven't listened to Flux Pavilion's EDCNY set then hit that play button below and see if you can spot all the unreleased music!
Flux Pavilion – EDCNY
"Follow" Flux Pavilion: | Facebook | Twitter | Soundcloud |
Comments
comments