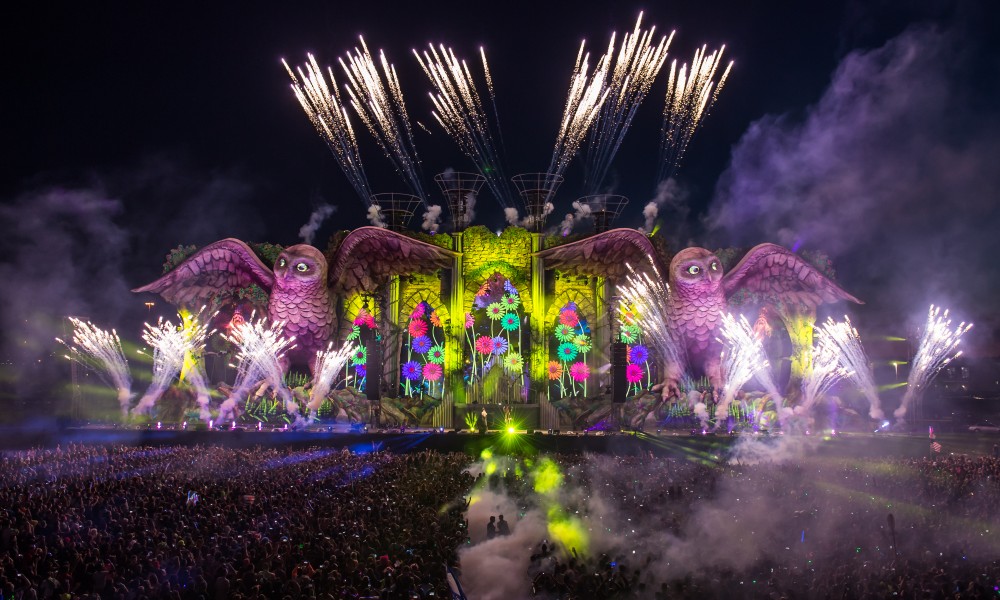 Ahh Electric Daisy Carnival New York 2015, where do I even begin? Since 2012, Pasquale Rotella and Insomniac have been bringing EDC to the tri-state area to kick off the summer and to be completely honestly, this was what many would consider a perfect weekend. With a lineup that could cater any dance music fan's needs and flawless forecast, the fourth edition of EDC New York had all the pieces to create an unforgettable weekend.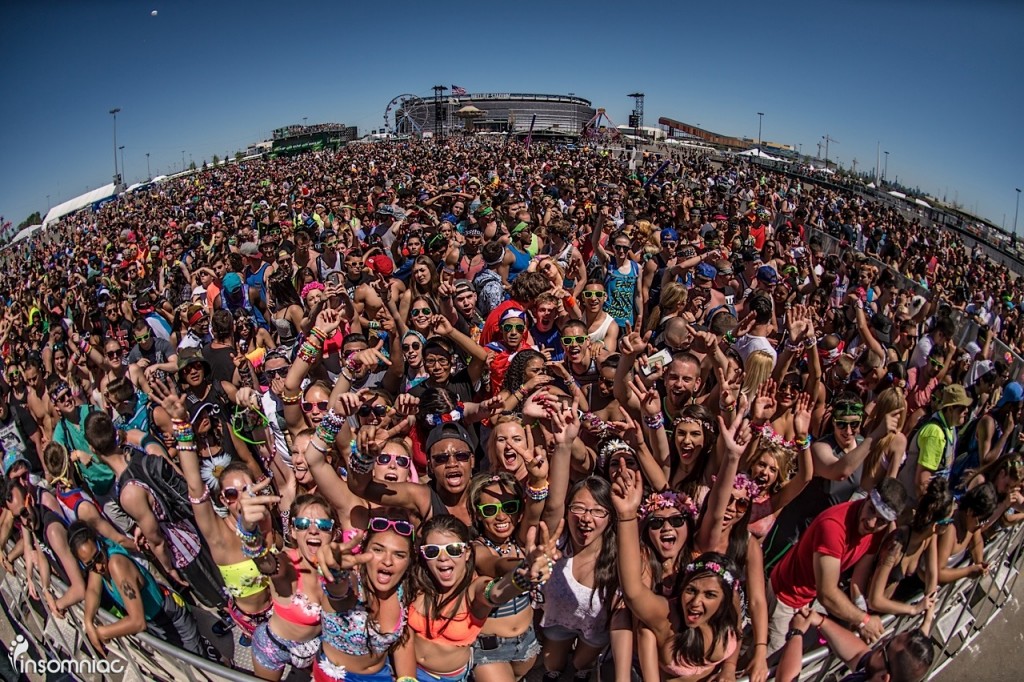 After months of anticipation, May 23rd had finally arrived and we found ourselves wandering the grounds of MetLife Stadium once again. We started our afternoon with the hometown heroes Gazzo followed by 4B who went on to drop an arsenal of electro house to set the tone on this Saturday afternoon at the Circuit Grounds. These two were greeted with a hearty welcome, but we have a good feeling this is just the beginning of seeing these two at the helm of a mega structure.
Following two action-packed hours, it was time to get our first look at Kinetic Cathedral for the Russian superstar, Arty. As the crowd continued to pour into the MetLife festival grounds, Arty dropped a number of his signature tracks including his remix of Years & Years "King" and his most recent release "Stronger" featuring Ray Dalton. Scheduling conflicts are always an issue once festival season comes around so after catching a bit Chuckie dropping a bevy Dirty Dutch tunes; we caught a high energy set from the man with the slickest mustache in the scene, Martin Solveig.
After taking some time to catch our breath and wander the grounds a bit, it was time to catch the legend that goes by the name of Laidback Luke before paying a visit Cosmic Meadow to go for a ride with Seven Lions. Fans were treated to an emotional roller coaster of a set full of feels. Then it was time for Krewella's stellar return to New York. Their set contained a few IDs, their signature tunes such as "Alive", "Live for the Night" and "Enjoy the Ride" and some straight up classics. We definitely enjoyed the ride (see what I did there?), I mean how can you go wrong with live vocals from Jahan and Yasmine!? Oh and for the record, love them or hate them, these two are just getting started.
After getting wet with the Krew, it was time to witness Carnage over at Kinetic Cathedral. This was the definition of a perfect festival set. For example, he dropped "Nasty Freestyle" and main stage went wild! Festivals are all about energy and that's what Carnage brought from start to finish. Following Carnage, it was time to head over to catch Mr. Protocol, Nicky Romero whose set contained only his own and Protocol tracks. You don't see to many sets like that anymore. To end the night, headliners had the option to close with Hardwell, Armin van Buuren, Bassnector and Carl Cox….festival season never gets any easier.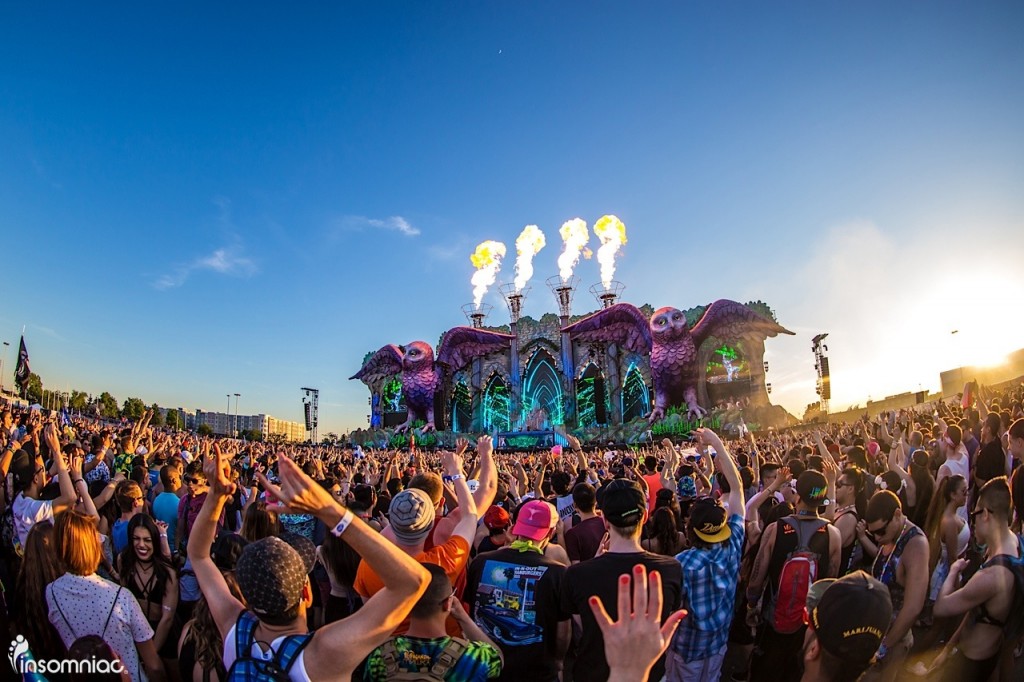 Following a much needed night of sleep it was time to return to MetLife for second day of the madness. As headliners piled into the festival grounds, they were greeted with a 90 minute set from Gina Turner. Talk about the perfect way to start the day! After her set and spending time at the 7UP platform, we made our way to Cosmic Meadow for Brodinski who would put on a clinic. The crowd was full of energy on this fine Sunday afternoon and showed no signs of slowing down, the party had officially begun!
Day 2 featured a very diverse lineup that had some of the biggest names in electro, progressive, bass music and everything in-between. Headliners continued to make some tough decisions as the day continued. We caught ourselves spending the late afternoon at the Circuit Grounds catching unforgettable sets from our favorite Parisians, Tchami and DJ Snake. These two never seem to disappoint, consistently taking fans on a wild ride during their sets. Oh, but we did not miss Flux Pavilion whose set fell in between those two. Mainstage wasn't ready………at all for London's bass music mastermind to unleash a set that could only be described as perfect. He went on to drop a bevy of new tunes off his upcoming album including monstrous new tune featuring Riff Raff, "Who Wants To Rock".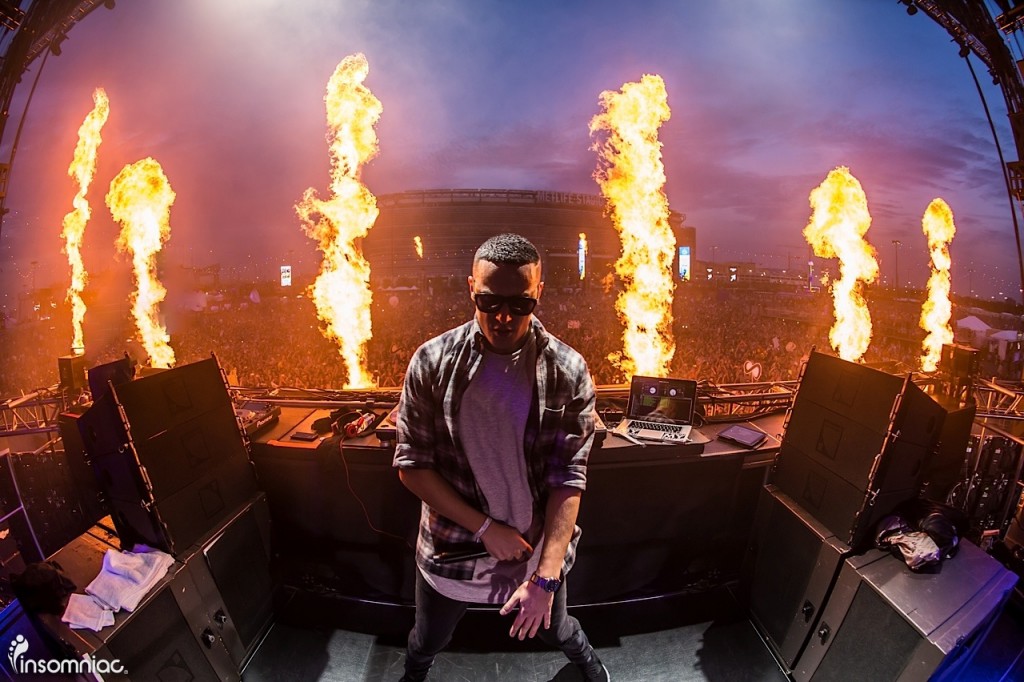 After a high-energy set from DJ Snake, we found ourselves witnessing the great Eric Prydz who delivered a set full of IDs with a breathtaking light show to accompany his hour long set. Kinetic Cathedral and those lasers, I honestly can't even find the words to describe it. During his set it finally hit me, there was only about an hour left of EDC NY. Headliners had the option to end their weekend with Calvin Harris, Knife Party, Datsik and Dixon; I'd say no matter where you found yourself to end the night, you made the right decision.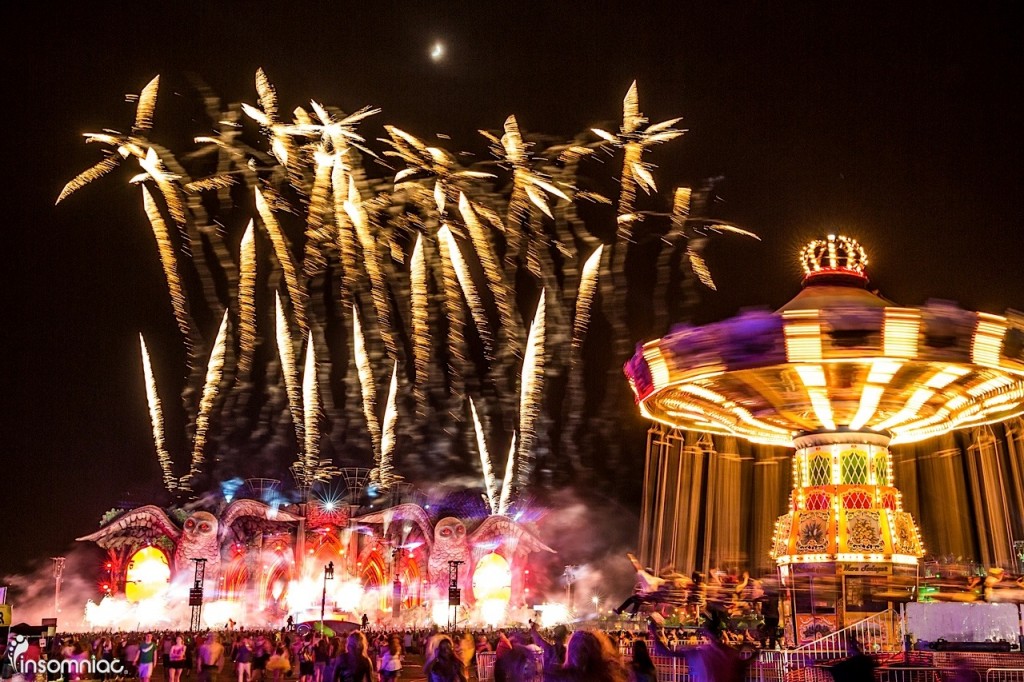 In what seemed to be a blink of an eye, a weekend that thousands have waited months for had come to a close. Whether you were just finishing up finals, graduated university, wanted a weekend away or just an avid dance music fan, EDC NY was the perfect way to start the summer and will continue to be for years to come. Since this festival first took over MetLife grounds back in 2012, Insomniac and Pacha NYC have consistently taken this festival to the next level each year. Just when you thought it couldn't be topped, they outdo themselves once again. All we have left of the magical weekend pictures, memories and that bond amongst headlines who came together Memorial Day Weekend. Let the countdown to EDC 2016 begin!
Weren't able to attend this year or just want to relive the weekend? No worries my friends, we gathered all the available sets and threw together a monster playlist for you below!
Comments
comments