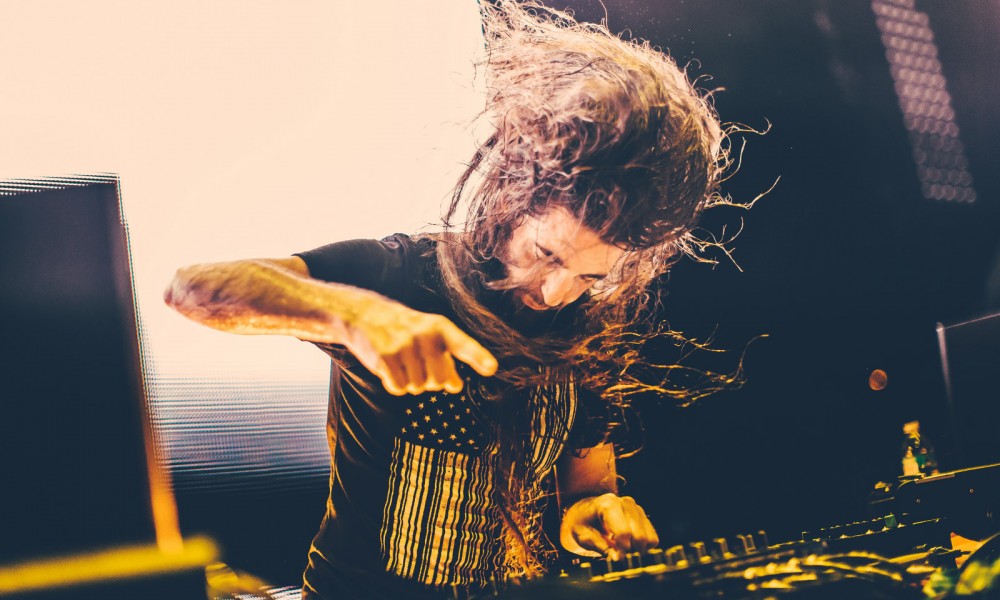 Bassnectar, the Undisputed Bass Heavyweight Champion of the World, is back at it again, making a triumphant return with his brand new 16 track album, "Into The Sun". We first got word of this album in May of this year when Bassnectar tweeted that he was in the process of mastering 17 new songs.
DEEYAM!!!! Final mastering on SEVENTEEN NEW SONGS! wtf, i'm an addict! i'm obsessed with music, cannot escape the lab! Listening partyyyyyy

— bassnectar (@bassnectar) May 15, 2015

Now, today we are in possession of all 17 of the new tracks, one of which is a mixtape, and I must say he has not disappointed one bit. The 16 track album and Mixtape show us just exactly how diverse Bassnectar is as an artist. The songs range from hard hitting trap to beautiful melodic dubstep and everywhere inbetween. Though, as any true BassHead know the legend is a genre onto himself.
He has revisited his roots with 2015 versions of some of his classic's, including "Dubuasca" and "Blow". He has also taken back to remixing with stellar remixes of The Naked And Famous's "Now Way" and Wintergatan's "Sommarfågel", a remix I have been waiting to sink my teeth into since he blew my mind with it this passed December at BassLights.
The album also features some brand new collaborations, the likes of which include songs with G. Jones, LUZCID, Lafa Taylor, Louis Futon & Zion I, and many more. I can not say enough good things about this album, so this is where I will end it and tell everyone to take a listen for themselves. A great opportunity for a listen will be at 7pm EST Tonight for the "Into The Sun" listening party. You can find all the information for the listening party here!
Comments
comments