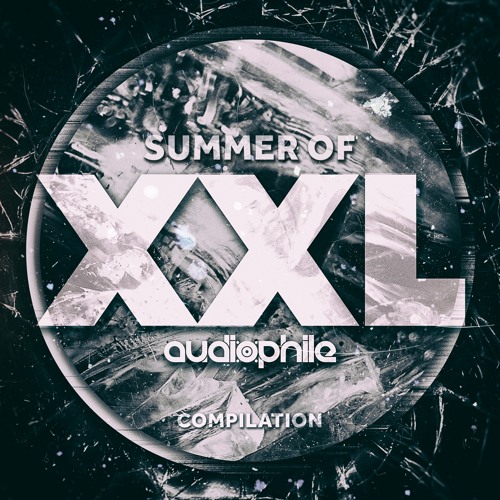 It's been a big summer for the team over at Audiophile XXL. This up-and-coming group headed by 2015 standout Aaron Jackson brings us a 13-song compilation in their Summer of XXL Compilation, all for free download! For those bass house heads out there, this is the perfect set of songs for you as this album is packed with them along with a variety of other house tunes.
The first song in the compilation "All I Want" is from Jackson himself, who is hot off his EDC Las Vegas performances. It is a edgy bass heavy house tune and has all we want in a tune like this. Ghost Channels also brings those deep bass and electro rhythms with "Bermuda Triangle" that will tear the crowd apart. Mind Cntrl's "Giddy Up" is another hard-hitting bass house song that falls in line with the other two songs mentioned above.
Sychosis asks what "Would We Do" with his house tune that will bring out the energy in anyone with its deep and big basslines (I think you're starting to the common theme here). Things start to get a little bit different here with D:Tune's "Wub" which is much faster paced than the previous songs but fits in just as well with its strong basslines and prominent cymbals heard throughout the drop. Joey Rumble & Brandon Reeve take it one deeper with their deep house tune "Gettin Deep."
Another up-and-comer, FreeFall recruits Megan Hamilton to sing the lyrics for their bass house song which gives it a distinction to the rest of the songs on the compilation within the same genre. Showing the diversity of it while also sticking to the sound. Bromate brings the heat with "Tea At Paul's" which is a sure fire banger. Dubdisko takes on Benny Benassi's classic "Satisfaction" and flips it on it's head into a dirty deep house tune.
Landis LaPace is up next with his tech house song "Move All Around" which can certainly get any club moving with its groovy basslines. Intermodal brings the underground vibes with their song "Hot Commodity." M.O.B. brings the instrumentals with his song "Dominate" to help round out the flavor in the compilation. Last but not least is So Schway's "Take You Over," and with its deep and melodic basslines will certainly be taking over your body on the dancefloor. This whole compilation is full of hit after hit.
This is only the beginning for Audiophile XXL so make sure to grab this summer compilation of theirs and keep up with all their future music by following them on social media. You can also stream the whole thing down below and remember, you can grab it for free download as well with links for the downloads on their Soundcloud page!
Summer of XXL Compilation
"Follow" Audiophile XXL: | Website | Facebook | Twitter | Soundcloud |
Comments
comments