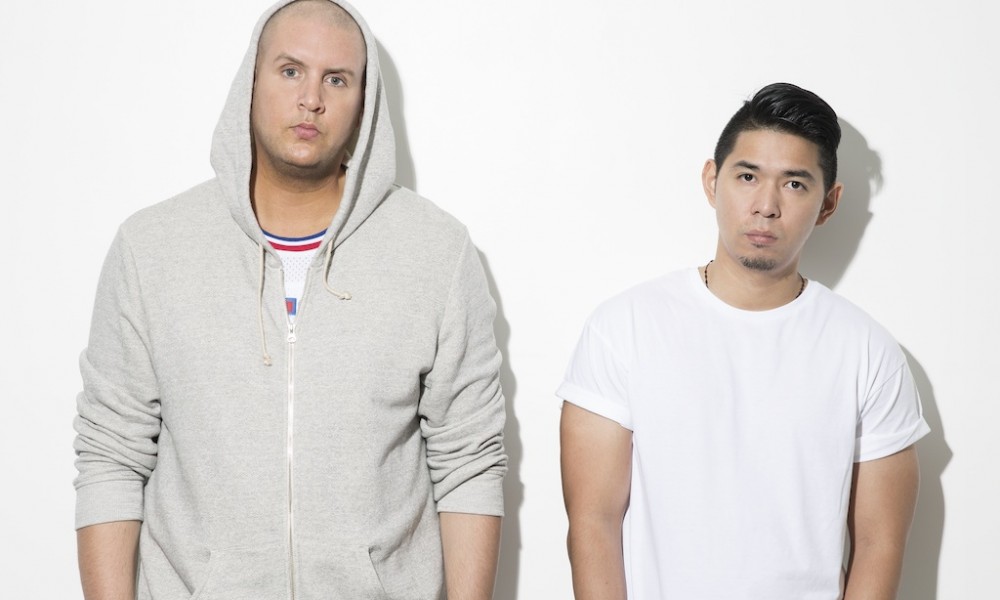 TWRK is the booty-shaking, bass-throbbing brainchild of producer duo Benzi and eSenTRIK that have been adamantly supported by Diplo's Mad Decent label and are guilty for the ass-shaking single "BaDINGA!" The duo have come a long way since the early days of producing party trap anthems, and their first EP, We Are TWRK, finally sees the light of day on Mad Decent to showcase the duo's current aura of musical production.
From the dancehall, hypnotizing trap heater, "Helicopter," to the rap-infused "Spring Break," to the future bass collaboration "Dump It" with San Holo, TWRK really try to work outside of their boundaries and produce a well-rounded EP, teaming up with a group of stellar collaborators. However, just before the release of We Are TWRK, the duo came together with fellow trap brethren DJ Sliink and Green Latern for "Trifecta (We Came To Party)," which will be on repeat all summer due to their partnership with Budweiser's "Bud and Burger" TV ad campaign. With this massive endorsement to get things going, there's no denying TWRK are on a hot streak going into the summer season.
We luckily caught up with the party-loving duo in an exclusive interview recently where we get to learn a little more about TWRK, the Budweiser TV campaign, their upcoming tour, and much more. Stream We Are TWRK below that is now available on iTunes and read the full interview below the EP stream.
TSS: How did the "We Are TWRK" EP come about? Why wait until now until releasing your first EP?
TWRK:Mad Decent asked us if we wanted to put out an EP and of course we said yes. We just wanted to get the right sound out there that represented who we were. Show progression of the TWRK sound but not stray away too much from our classic sound.
TSS: Where did the name TWRK come from and what is the connection between the name and "twerking?"
TWRK: The idea was to have a name that represented the style of music we were doing. TWRK was the name we chose but we came up with it before the whole Miley Cyrus twerking thing blew up in pop culture, etc.
TSS: Who would you say your three biggest influences are?
TWRK: Family, The Neptunes, Wu-Tang
TSS: What is your favorite track from the EP?
TWRK: "Dump It" cause it's probably the most melodic thing we've done together and it was something different than the regular TWRK sound.
TSS: How did the Budweiser placement for "Trifecta" come about?
TWRK: We made that track about 8 months ago with the help of DJ Sliink and DJ Green Lantern. None of us knew it would serve as anything other than just a song we did for a small tour we were all involved in. So, to see it in a Budweiser commercial, it's a blessing. Our management was in contact with the Budweiser reps. They seemed to really like this track and it all came togehter.
TSS: What are you most excited about regarding your upcoming tour supporting the EP?
TWRK: Most excited about going overseas for the second time but this time touching places we've never been before like France, Italy and Denmark. We also are doing a small Canada run where a buddy Lambo will be opening up for us on certain dates.
TSS: Is there anything else you'd like to add?
TWRK: Thanks to everyone for all the support. More music on the way!
Comments
comments