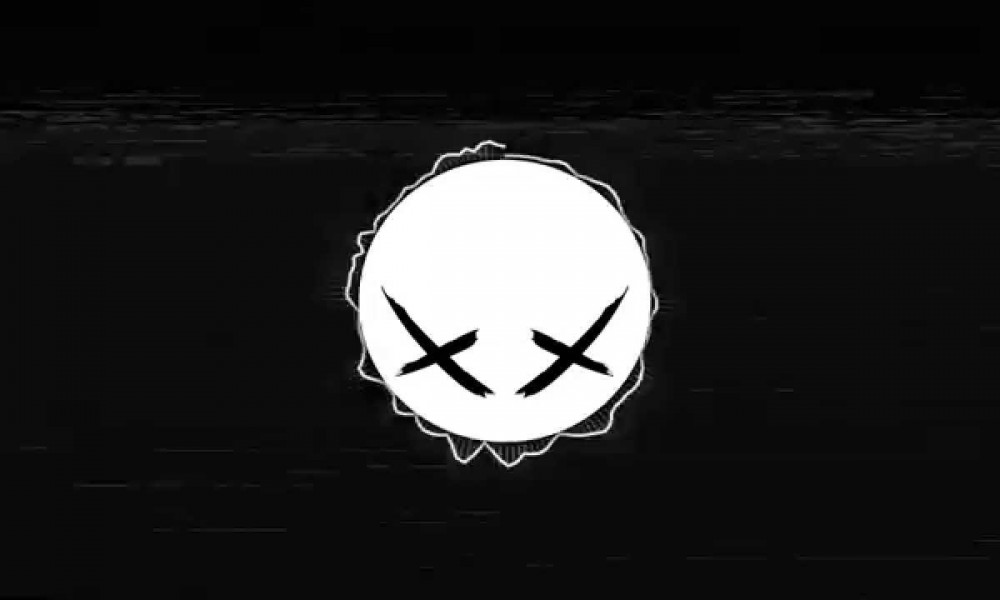 After a year off the road and in the studio, UK group Modestep has reemerged from the shadows of London as an entirely new band with their sophomore record "London Road". This album has been almost 2 years in the making and it's release marks the new beginning of Modestep. This album is a conceptual journey into the influences of the London music scene as told by the kids who grew up being influenced by it directly. This album combines almost every genre you can think of from dubstep, to garage, modern electronic music, reggae, rock, hip hop, grime, drum & bass, and much more. Off top, this  might seem like a crazy combo, but it all stays within balance and is told through the perspective of Modestep with their own crafted sound. Each song plays into each other creating an over arching narrative of the bands journey and is a great listen from begining to end. So we'll be breaking down each track but to understand this record, you must first understand Modestep's story.
Modestep – London Road

Since they first burst onto the scene with viral sensations "Feel Good" and "Sunlight", the rock band, bass music hybrid group Modestep captured the attention of the electronic music scene with their catchy hooks, bombing bass drops, genre blending style and high energy live shows. With their epic visuals and live band setup, they quickly separated themselves from the usual DJ acts that where going at the time. They toured extensively throughout Europe and North America smashing stages everywhere they went, bringing a live element to a new generation of electronic music fans. This brought a lot of eyes and success to the young and promising UK group. However, after riding the wave of success of their first few singles, the roll out of their debut record was marred by push backs, production issues and people dropping out of the project.
Their debut LP "Evolutionary Theory" released in 2013, was solid enough project, however it didn't connect in the same way as their early singles did. They tried to encapsulate all their influences into one record, illustrating the many styles of music that went into the band. The album fell short of expectations, it seemed that this was a band still finding itself and trying to form it's true identity. Many of the problems from the first record came form wear and tear of Modestep's heavy touring schedule. It had gotten so hectic and trying that it had begun to stifle the bands creativity and didn't allow them much time to really craft the record they really set out to make.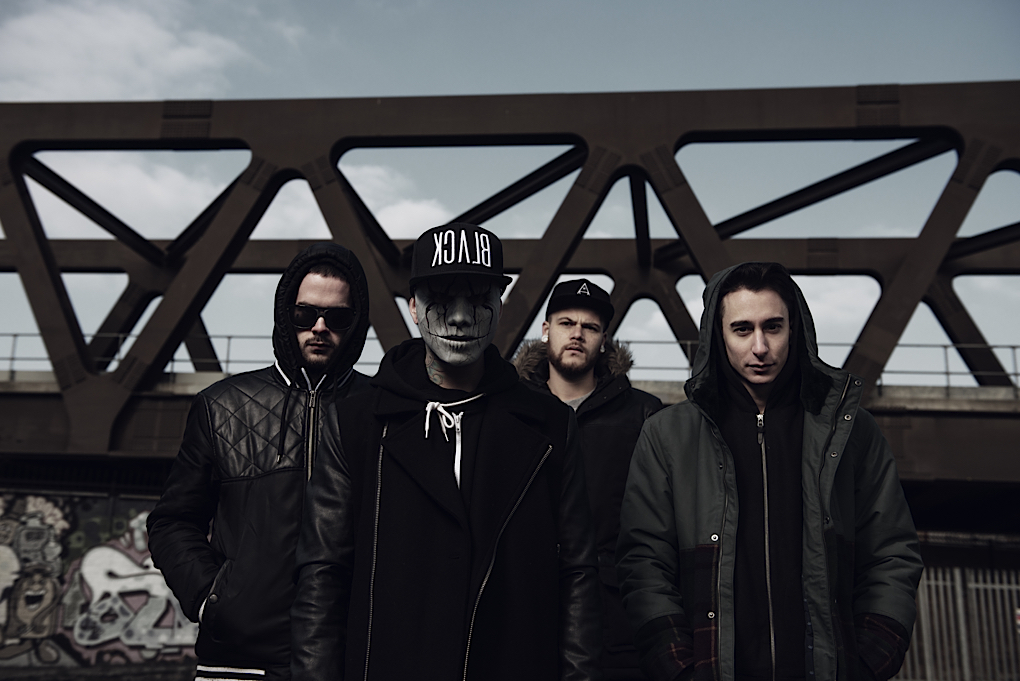 After the debut album dropped, Modestep was noticeably absent around the scene for some time. Only doing various DJ sets without the full band lineup and releasing music very sparingly. This had some fans worried that Modestep was gone almost as quick as they came. Despite the troubles and doubts, Modestep pushed on and found new life to make this album what the last album wasn't. The proper Modestep record that both the fans and the band always wanted.
So this time around, Modestep went back to their hometown of London to regroup and rebuild. With a new lineup breathing new life into the band, some time to be in the studio and reconnect with their roots and influences, this new record brings the identity they lacked on the first record. It also shows the band's maturity as musicians to truly craft the records they wanted to make. After rolling out multiple tracks from the album, a brilliant short film, a new visual, the album "London Road" is here and it's one of the best records I've personally heard in 2015. So let's get into it! Ladies and gentleman, rapscallions and whores, this is the NEW Modestep.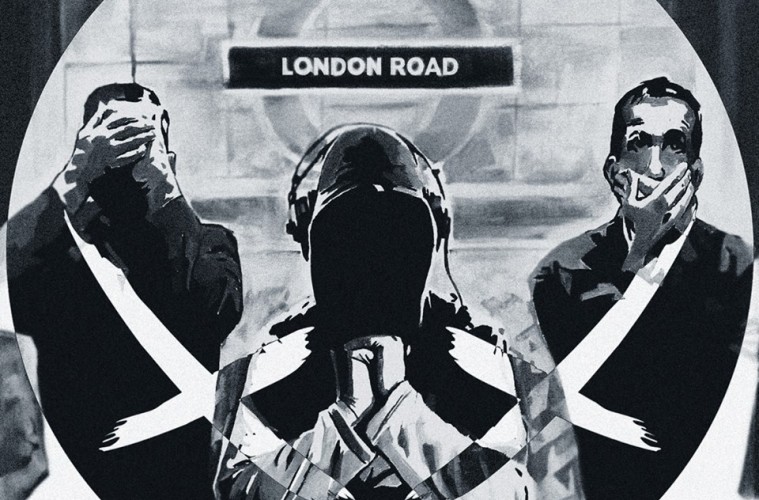 Modestep – London Road | Buy On iTunes | Order Vinyl Or Special Album Packages |
1. Modestep – Damien (Modestep & Funtcase) | Buy On iTunes |
"Damien" starts off the album with an off the wall, free form, old school dubstep adaption. This track is serious, however not all the way serious. The addition of the enigmatic and spontaneous UK dubstep producer Funtcase gives a little room for the band to break and bend the rules with some interesting sonic textures. Making for an absolutely bonkers opener for Modestep! This song almost sound like a record that came together in a jam session where anything they thought of immideatly went into the track. From ominous horns and string sections, pounding drum lines, buzzing guitar licks, piano samples, a rather confrontational phone call to those just phoning it in (Pun intended) and massive drop that lights up your ears right out of the gate. This track is a throwback to some of the first dubstep records that elevated the genre from the urban underground to the mainstream consciousness. This song's charm is in its subversive vibe and that's really what dubstep as a culture is all about when you get right down to it.  This was a great way for Modestep to kick off the album and grabs your attention right out of the gate.
2. Modestep – Make You Mine (Feat Teddy Killerz) | Buy On iTunes |
If there was an "anthem" to this album, this record would be it. "Make You Mine" is a rock/drumstep hybrid that captures the dark tone and unifying spirit of "London Road". This track reminds me a bit of the drum and bass record "Leave My Mind" off the last album however this one knocks in a way that "Leave My Mind" never did. A lot of that can be attributed to The Teddy Killerz added juice on production. The mad musical scientists where one of the few names Modestep released music with over the last year and the relationship is still strong from what we heard on this record. Combining echoing, chanting vocals along with grimey bass cuts, slamming guitar parts and pulse pounding drums, this is the track that really kicks out the jams and gets your body moving.
3. Modestep – Machines | Buy On iTunes |
Modestep – Machines (Official Video)

During the roll out to the album this is one of the lead singles that was pushed out by the band. To quote the post, "This track is highlighted by grinding machine gears, massive drums, rockin' guitar licks, a gnarly four to the floor electro drop with a stellar vocal performance by frontman/producer Josh Modestep". Since then the visual to the record was released and this track more than any has exemplified the new identity of the band. The balance of rock and electronic music is perfect on this track allowing every player in the band to really shine out. This song also shows how Modestep has grown as songwriters. Pushing a message of protest instead of the usual party cliches. Questioning conformity, complacency and pushes for strength through individuality. This is one of the most focused themes of the album and it's one the fans can really get behind.
4. Modestep – On Our Own (Modestep & Culprate) | Buy On iTunes |
This song more than any other has set the tone for the albums overall vibe. If you watched the short film above or any of their other promo videos, this track is used more than any to set the vibe of London. Modestep worked for almost a year with the electronic music legend Culprate to make an atmospheric, garage influenced record. Culprate, who's known for pushing the boundaries of sound and creating worlds with his production, came together beautifully with Modestep on this one. With shimmering synths, popping drum sequences and a crazy humming bass drop, this track almost makes you feel like you're walking down London Road on a grey foggy day. This was one of my personal favorites off the record because it's a multi purpose track. It can work well in a show context, riding in the car or just playing through your headphones.
5. Modestep -Feel Alive | Buy On iTunes |
This might be the most ambitious track on the record with "Feel Alive". It's a rock forward, gnarly tune that is the most instrumental of all the songs off the album. With it's heavy guitar leads, blasting rock drums and spectacular vocal delivery, this track was definatly for those who come to the show to let off some steam. Modestep has always maintained they where a rock band first and not just a "dubstep" band. So rather than leaning on hooks or sticking to a simple song format, they really stretch their song writing skills to create a creative and inspiring record against those who might have tried to stifle or confine them in the past, and sets a new tone going forward. The lyrics are a call against any of those who might have limited or undercut their music's artistry for fame or money. Something that most fans and artists grapple with daily. This track is as minimalist as we've ever heard the band until transitioning into a glitch hop esque drop at the end that just sets it into overdrive. "Feel Alive" really is the song that the band really get's to flex their skills and show they're not totally leaning on walls of bass or the DJ to fill out the sound.
6. Modestep – Rainbow (Modestep & Partysquad) | Buy On iTunes |
One criticism I've always heard about Modestep is that they where to "EDM". Yeah…right? As if that made any sense at all as commentary. But it's the internet, what can you do? "Rainbow" seems to be Modestep's take on "EDM" as a template for easy music making and generic songs. It has a a catchy pop reggae pop hook from Party Squad, then goes completely left from what you'd expect and into a hybrid trap drop that would almost seems ironic if it wasn't so well produced. This song would seem troubling if it was released as a single because this is clearly the least complex and most "EDM" (For lack of a better genre definition). However, in the context of the album it shows a little sense of humor and lightheartedness in whats a pretty raw and honest album. This track is a nice break in the album and honestly might be the track you hear played out most by DJ's because of it's catchy vibe, trap influence and it's musical structure that's easier to mix than most of the other tracks on the record. Whatever the case maybe, if this is commentary or it's just a fun track for the live set, it's a nice break from the grime and grit of the rest of the record. Nothing wrong with a fun record and as far as they go, this is one of the better ones out there.
7. Modestep – Snake | Buy On iTunes |
This was the lead single off the album. This track is reminiscent of rock/bass music hybrids like classic tunes from Chase and Status, Infected Mushroom or Pendulum back when they where leading the charge of electronic music merging with live instrumentation. This song seems like the breakout smash, with a wicked drum and bass pace, bolstered by heavy guitar riffs and a pounding bass line with very little electronic accompaniment. When the single first dropped, it really showed that Modestep would be leaning on more live instrumentation on this go round. If this album was the effort to create the "Proper Modestep Album", then this is the most "Proper Modestep Track" they've ever done. If there was a hit to come off this record, this one sounds like it.
8. Modestep – Nightbus Home | Buy On iTunes |
This one is a real treat on the album if you ask me. "Nightbus Home" is a chill liquid drum&bass influenced track that's just perfect headphone music for when you're out and about. When you're in your own world (Thanks to your headphones) and you need to lift your spirit to transport your mind to another place, this is the track to put on to take you there. It's smooth synths and vocal layers are carried across the DnB drums perfectly and is the choice turn down jam of the album. However, there's no shortage of grimey bass sounds to keep you interested and you're head bobbin'. So no worries there, it's got some edge so it's not completely chill. This track defiantly has a subversive, urban vibe to it. Which is en keeping to the record as a whole, but this track is a real stand out because of what the music illustrates in your mind. Just sparks your imagination and is something you can put on anytime.
9. Modestep – Seams | Buy On iTunes |
"Seams" is a journey of explosive energy and the band's favorite cut of the album (So says them on twitter @Modestep). It starts of with soulful vocals from Josh to set the chorus, then it switches into straight forward rock lead and starts an assault on the listener. Then they mix  in some classic sounding rave synths and jungle influenced drum and bass. All while maintaining it's integrity as a rock song, this song is just explosive and relentless on the listener. It's good to hear because electronic music seems to be getting chiller and more "future" because fans are trying to escape the agro hordes of bros around testosterone driven dubstep to hear some musicality. Although I don't agree that's 100% the case, I see what the problem is. But I didn't go to a show to see how "deep" the DJ's feels are! So it's nice to hear that some groups are still bringing the energy with some musicality and Modestep achieves it on this track. This song is not to played when trying to relax because it's audio red bull.
10. Modestep – Sing (ft Trolley Snatcha) | Buy On iTunes |
When the tracklist was first released, one of the stand out tracks fans really wanted to hear was Modestep's collab with Trolley Snatcha. This smashing collab with the bass master OG is one of the most musically complex and intricate cut off the record. It really shows off the range of all the musicians involved. Starting with some reverbed guitar solo leads, it filter sweeps back into some a chill trap bridge that leads into and epic build, all culminating in maybe the gnarliest drop of the whole record. This is a track for the musicians and for the fans alike in terms of it's balance of intricacy and enjoyably.
11. Modestep – Circles (Modestep & Skindred) | Buy On iTunes |
The collab of the album might be this record right here. "Circles" is reggae/metal/DnB crossover with fellow genre bending UK group Skindred. This is a track that could easily be played by both bands at separate shows and have the same effect on the crowd. Which is ABSOLUTE MADNESS! This track goes so many different places it's hard to keep up at times. From a reggae dub intro, a hardstyle bridge to pump up the audience, a drum&bass double timed drop and it ends with a thrashing metal drop transition at the end . This song is all about the lost art of the moshpit and this track is as perfect a mosh song as you're ever going to hear. Gotta love a song that comes with simple instructions. This is a crossover record that should appeal to anyone who loves slamming into other people for no reason. Whatever you pleasure to do it to, this record has it.
12. Modestep – Game Over (Modestep & Rude Kid ft. Big Narstie, LayZ, Discarda, Frisco, Flowdan & Dialect) | Buy On iTunes |
The album ends with an ode to grime. "Game Over", featuring a slew of great Grime MC's like Rude Kid, Big Narstie, LayZ, Discarda, Frisco, Flowdan and Dialect, are all flexing like Spartans on the bouncing beat featuring horn samples and popping garage style drums .There's also drumstep influenced chorus with slamming guitar riffs with banging drums for the rock inspired hook. Transitioning back and forth seamlessly, this track seemed to be a re-do of the massive grime record they attempted on their last LP. While the last one was not a bad record, grime still wasn't palatable to most people outside London. But due to the recent surge of interest in the grime scene (Thank You Danny Brown not Yeezus), this record hits perfectly and is one of the funnest jams on the whole album. They got it 100% on this one and is a fun end to an incredible record.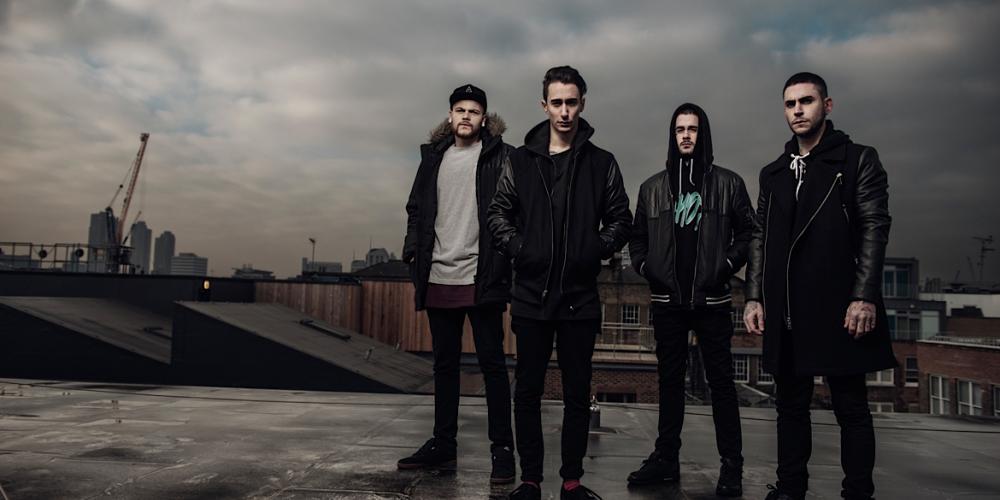 Final Statement
2015 has already been a big year for albums and "London Road" is right up there with some of the best. From beginning to end, Modestep delivered a consistent and focused effort to create something that could be considered a benchmark for electronic albums to follow. This group is in the same vein as Pendulum, Prodigy, Chase & Status and the pioneers live electronic music. Although this album lacks a smash single like "Sunlight" or "Feel Good", that doesn't take a thing a way from this album as a whole. The term "Dubstep is dead" is thrown around far too much by those who don't know that dubstep just returned more to where it began. Back in the urban environments, back to the underground, back with it's true fans and back to its roots as bombastic dance music that infused multicultural musical influences. Modestep is back in a big way and they look like their here to say. TSS fully cosigns this album and it's defiantly worth the money. Make sure to check out "London Road" and tell us what you thought of it as well. There will be a remix EP released soon and I'm sure there are alot of artists out there comping at the bit to get their hands on these stems. Check out all the packages that you can get along with the buying the record, and make sure to stay tuned to see them when they roll through your town.
This album gets 4/5 flames, so throw up your hoodie, get ready to rock and turn those speakers up!
Rage On My People
"Follow" Modestep: | Facebook | Twitter | Soundcloud |
Comments
comments