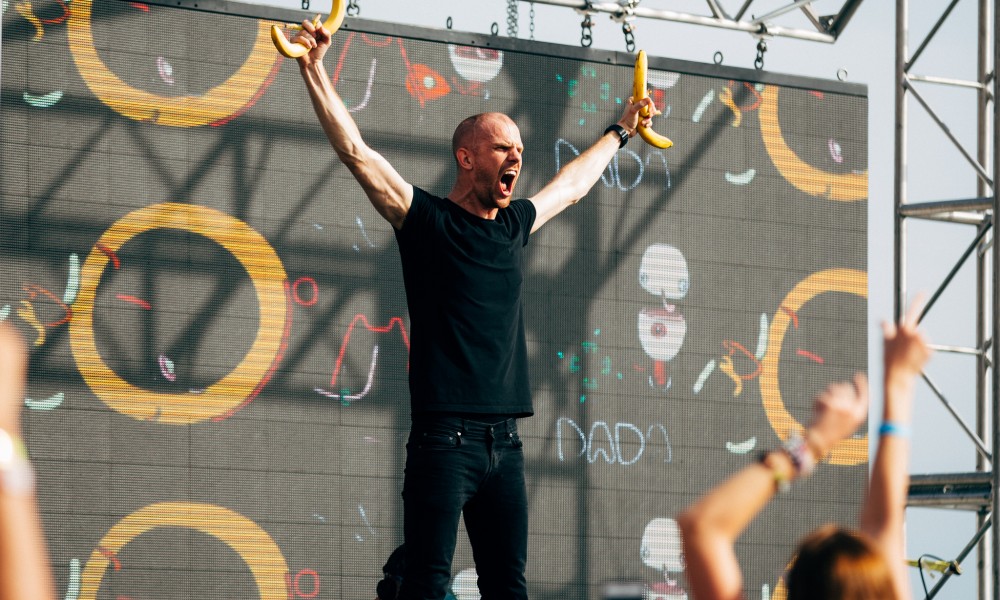 Ever raged on a beach? How about one where Dada Life unleashes a tsunami on the day stage.. Or one where Zeds Dead brings back the dead. This is precisely what Spring Weekend 2015 was about. Non-stop partying from sunrise to sunrise (that wasn't a typo). Spring Weekend's advanced light shows matched with the sound system of the future had beach bodies dancing into the night. Panama City has the spring breakers but nothing of this caliber has been done before.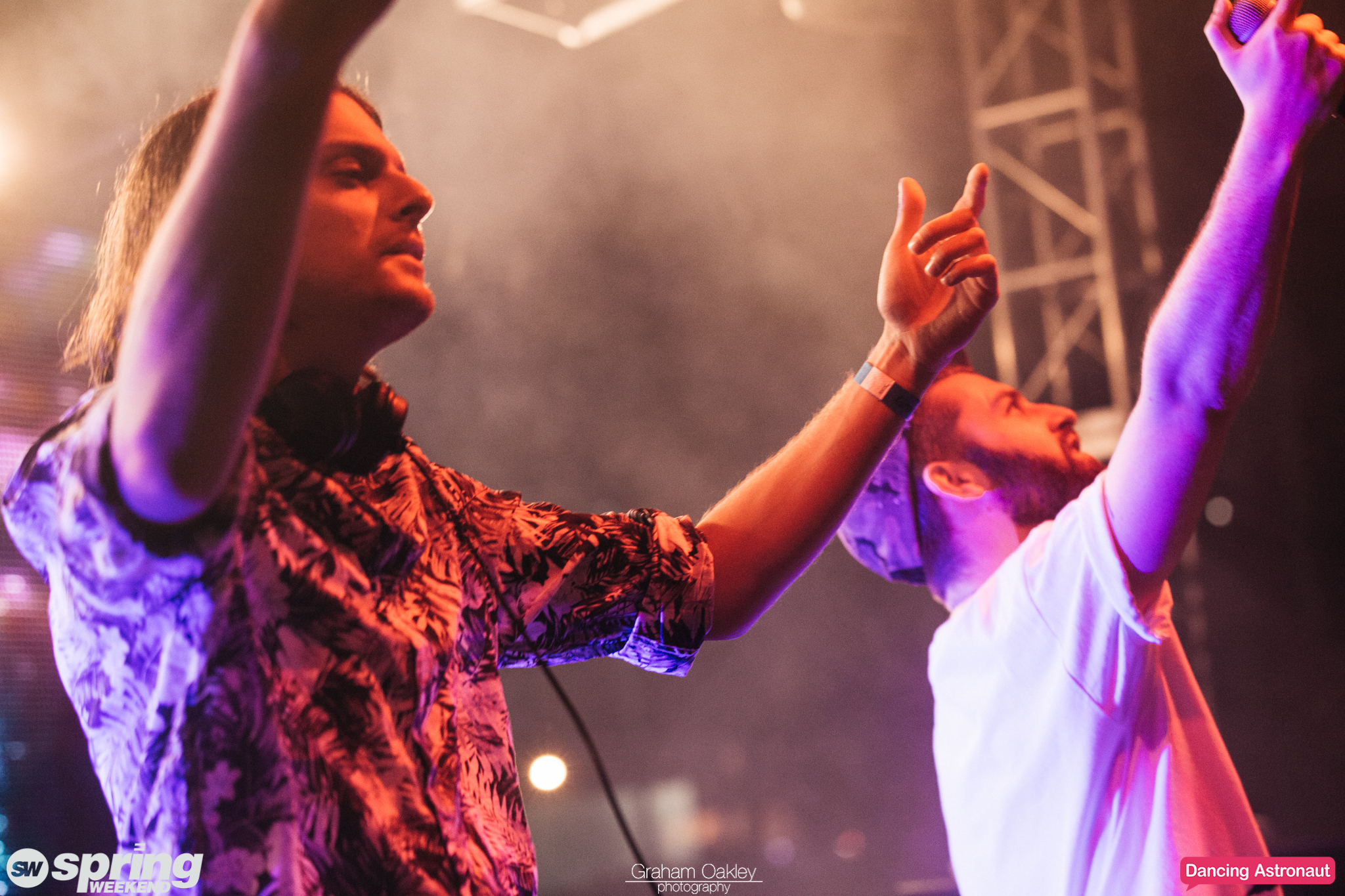 Photo by Graham Oakley
DAY STAGE
It's Friday morning and you can hear the waves breaking against the smooth Florida sand. The stages are all set for the party to begin. The opening act launches his first song as the festival attendees make their way down to the day stage (with Official Spring Weekend mug in hand of course.) The day stage quickly picked up and some noteable acts include Divclass out of Orlando, Duelle out of Miami, my personal favorite Ricky Remedy and then everything went completely ape-shit when Dada Life hit the stage. It was a beach full of happy violence.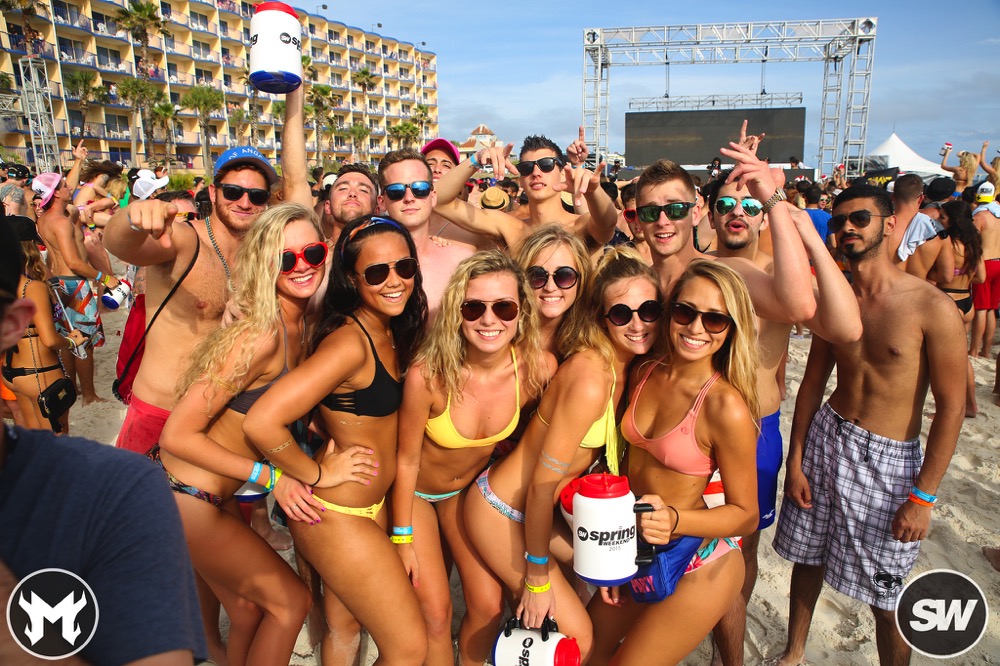 NIGHT STAGE
As the sun began to set the party was still going strong. The night stage was in full swing. It was supposed to rain the entire weekend and as I was driving in on Friday morning I was sure it was going to. The rain held off until the end of Laidback Luke's set. 3lau played a heavy electro set filled with progressive anthems and champagne crowd facials. Really enjoyed his set. I was in the VIP section overlooking Luke play the unexpected for over an hour. Then it started to pour. At that moment the weak scattered while the true party animals stood their ground. It was a magical thing. This was easily the best set I have seen from him and when he played FSU's "War Chant" and mashed it up with a a groovy house track the crowd went NUTS!
Mija, the queen of OWSLA, threw down and I mean Bam Bam from the flinstones shit. An explosion of fire trap, future bass, and vocal anthems had the crowd on their feet for her entire set. You need to experience her live. Check out the focus in the photo below!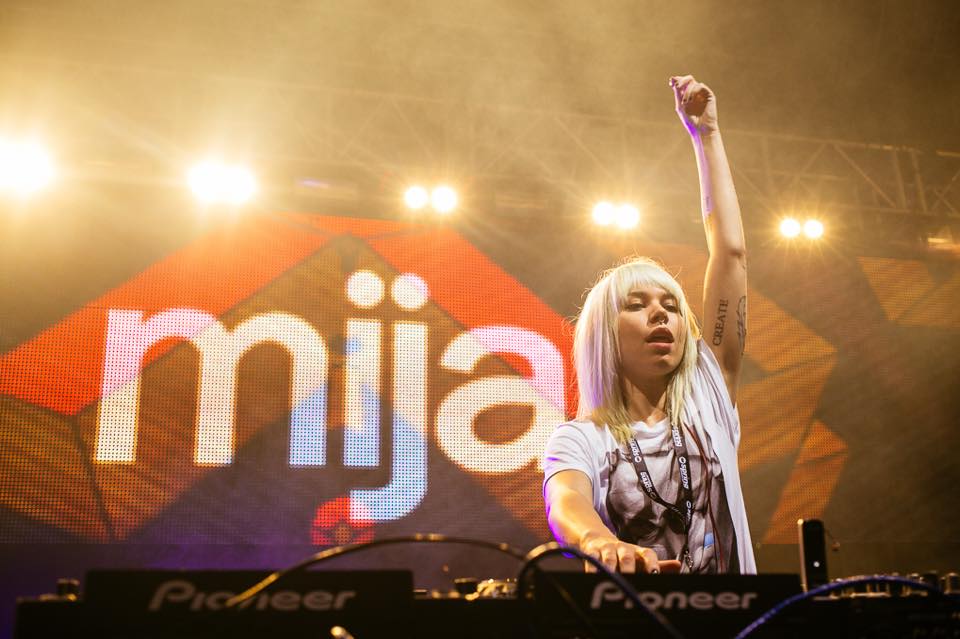 Photo by BLAISE
Tchami needs his own paragraph. The man with the plan was fresh off his After Life single release off his upcoming "After Life EP" and non-stop touring. Honestly I am pretty sure it was a clone because he has been traveling for days with back to back shows…but he was so classic. The guy just can do no wrong with that dark sexual bass. Easily one of the best sets of the festival.
Photo by BLAISE
To cap off a weekend of miracles the Toronto based duo Zeds Dead made every dollar you spent to get there worth it. I am still in awe by what they brought to the table for over an hour and half. Pure madness is the best way possible.
Spring Weekend next year is a must. If I don't see you there I will assume you didn't make it out of 2015 alive. Great people, amazing music, vendors at your finger tips, and memories you will share with old and new friends for the rest of your life. Are you ready for Spring Weekend 2016?
Comments
comments