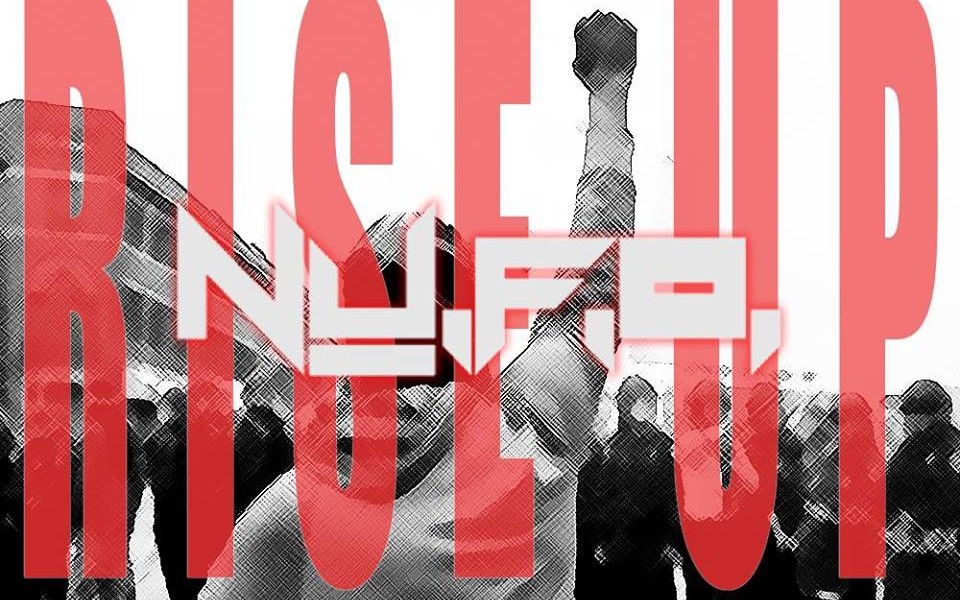 Electronic music has been called many things but usually it's never described as "Political". Understandably so since fans usually go to shows seeking an escape from all that nonsense in the world. However, it's a shame that we have such a positive and energized community and that we don't turn that power towards issues that effect our daily lives. Far be it from the usual DJ to make that statement because it's hard to make a real statement then drop a song about ass clapping (No shade I love that stuff too). So at times like this, we have to be happy their are groups like Nu.F.O that can answer the call and push the envelope.
Boston based electronic group Nu.F.O (Eric and Moses) are far from the norm in electronic music with their genre destroying, high energy live style that has been turning heads for the last 4 years now. On the heels of releasing their debut album "Still Amazed" their back with their latest single "Rise UP" and it's a politically charged, chill trap banger like you've never heard before. This track features shimmering trap synths, popping 808 drum sequences and their trademark tandem rapping/singing style, all coming together for a track that's almost impossible to classify as any one genre but is an amazing listen. The real highlight of this track is it's message because instead of singing about getting faded or partying, they're stirring the discourse of the youth to rise up and stand up for what they believe in. Honestly, the scene probably needs more of that because what we feel at these shows in terms of unity and peace should be something we spread to every facet of our lives. Especially in times like these.
This track was featured on the the Together Fest Compilation album that features a slew of new artist playing the festival in Boston this weekend which if you can check out at the bottom of the post. They also gave it out as a free download so make sure to grab that and really sit with it and soak in the message.
So rise up, stand tall, raise your fist in protest and turn those speakers up as loud as you can!
Rage On My People
Nu.F.O – Rise Up (Original Mix) | Download |
Together Compilation 2015|
"Follow" Nu.F.O.: | Facebook | Twitter | Soundcloud |
Comments
comments