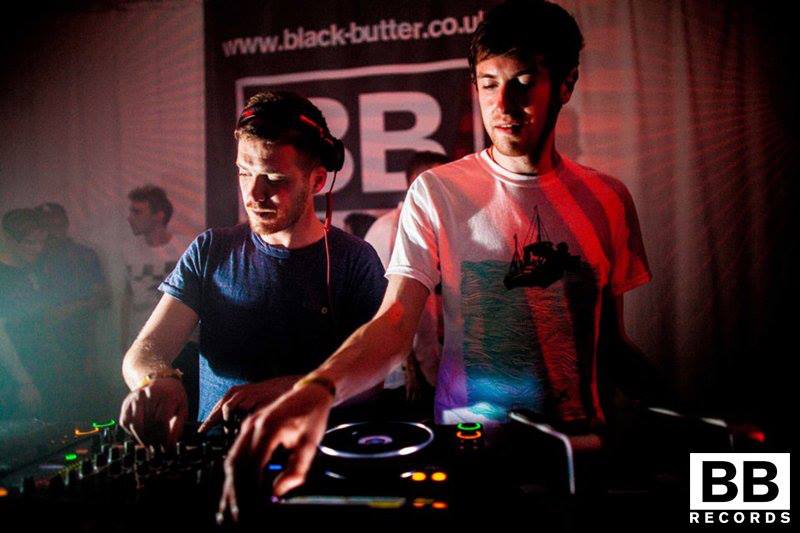 The UK is home to countless record labels, but one in particular stands out from the rest – Black Butter Records. Known for its eclectic array of low-end heavy dance music, sometimes with radio-friendly elements, Black Butter maintains an irresistible, "cool" aura without even trying. They seem to embody the old saying, "Good music is good music," and this is of the utmost importance in a fickle scene that seems spit out a new sub-genre every month. Black Butter manages to transcend trends, while pushing the artistic progression of dance music with its world-class talent that have proven to be some of dance music's most high-powered innovators.
Along with being a top-tier record label, Black Butter began throwing events over the past year or two to expand their brand into a new space. They have already thrown parties across England, in LA, hosted a Canadian tour, and this weekend, they are hosting the Official Movement Afterparty on Monday of Memorial Day Weekend in Detroit. The lineup is incredible: Gorgon City, Kidnap Kid, a special B2B set from MK and Lee Foss, Dantiez Saunderson, and Loud Luxury. In preparation for the event, we have compiled a list of what you need to know before attending Black Butter's Movement Afterparty.
Gorgon City will be DJing
Gorgon City started their musical tear when bursting onto the scene with their groove-loaded house productions. Following their initial success, the UK duo decided to take their project to the next level by instating a hybrid live performance to their artist project – a new field that only certain artists had dabbled in. Since then, Gorgon City jumps between their two performances – live or DJ – but at the Movement Afterparty, the duo will be reverting back to where they started and throwing down a DJ set full of the best house out there. Because their most recent tours have mainly consisted of live performances, this DJ set will be one that you will not want to miss as Gorgon City will flaunt their tastemaking chops from behind the decks.
MK B2B Lee Foss is a rare but amazing occurrence
Back in 2012, MK and Lee Foss came together for a four-track EP titled Electricity that sent shockwaves through the house scene at the time upon its release on Hot Creations. The label owner, Foss, and Detroit-native, MK, have come together before for B2B sets, but it is a rare occurrence. This B2B will be one of the most extraordinary sets of the weekend because both artists have played instrumental roles in the development of house music movement over the past 5 years and having them craft a set together will surely be a beautiful sight.
Detroit's electronic music scene is one of the oldest in the world
Black Butter Records has thrown events all over the world, and each time they expertly devise a show, they make sure that the location makes sense. They threw a wild party last month in NYC, knowing that it is one of the world's most eccentric dance music markets. Detroit is one of the first homes to techno back in 80s, and the city has scene an immense evolution since, hosting the undergrounds finest acts over the years. Black Butter's diverse roster provides the perfect compliment to Detroit's house inclinations and many of the cities fans are avid followers of Kidnap Kid, Gorgon City, MK, and Lee Foss. With an appreciation for their styles, the lineup is sure to have an overwhelmingly positive response from the Detroit patrons.
Now that you know what to expect from Black Butter Records' Official Movement Afterparty on May 25th, head over here to purchase your tickets and secure your spot at what is sure to be one of the best parties to kick-off the summer season. You can view the full lineup below.
Comments
comments