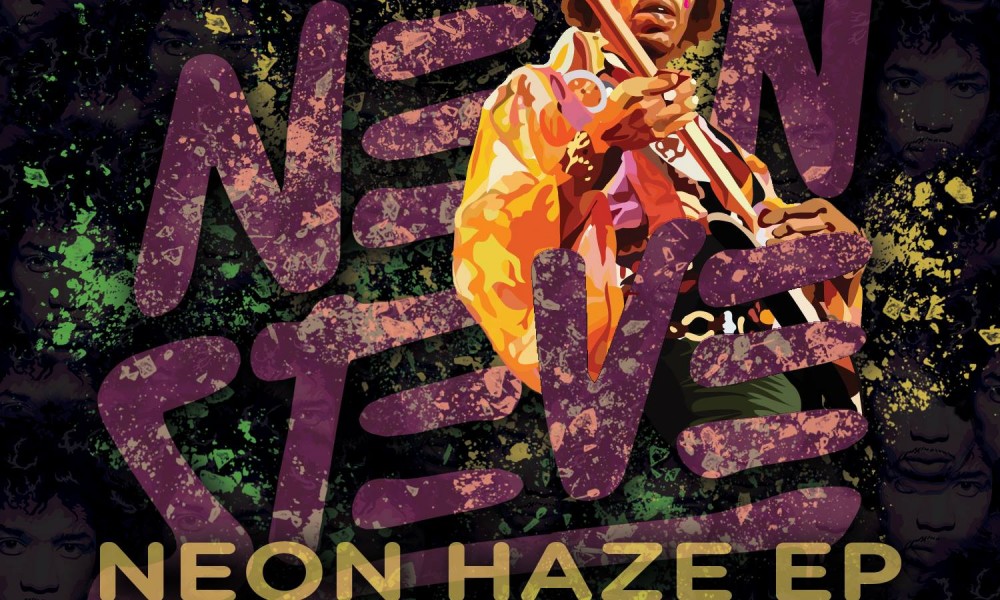 Now, for the musical purists out there this may seem like blasphemy. Why mess with songs that have already stood the test of time for so long? However, I think if you give Neon Steve's latest EP, "Neon Haze", a listen it may have you reconsidering.
Neon Steve, is a name that up until today I had forgottem about. He had a couple very good remixes a few years back including masterful moombahthon flip's of Bare and Datsik's "King Kong" and Zed's Dead and The Killabits "Bassmentality". That being said, Neon Steve is back with a vengance.
The 4 Track "Neon Haze" EP, takes Jimi Hendrix into a new dimension. The track-list includes: a gritty, bass-heavy twerk remix of "Foxy Lady", a folksy Beats Antique-style remix of "Burning of The Midnight Lamp", an expertly crafted house remix of "Gypsy Eyes", and a club destroying 130 BPM remix of "Purple Haze".
Believe me I had my reservations about these remixes as much as any other classic rock lover but, I was not disappointed in the slightest. I give this EP 4/5 Flames. Oh yeah, and it's free!!!
Neon Steve – Neon Haze EP | Download |
"Follow" Neon Steve: | Facebook | Twitter | Soundcloud |
Comments
comments