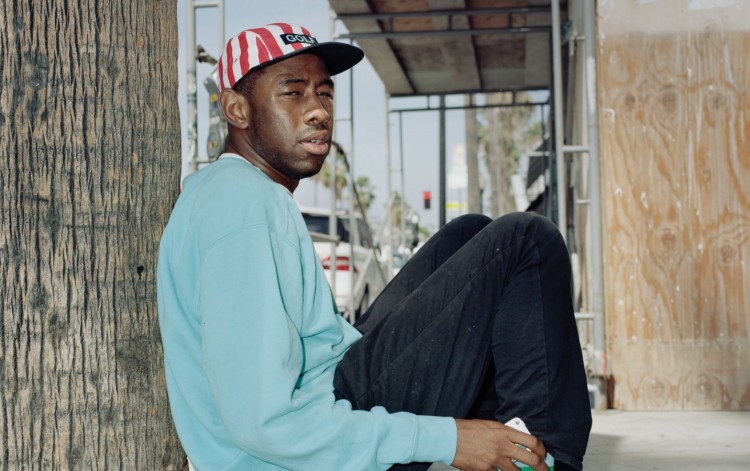 Man, this has been an extremely eventful weekend for Tyler, The Creator. Fresh off of what had to be a pretty insane time at Coachella, the Odd Future general drops his fourth studio album entitled Cherry Bomb. The 13 track tape features a handful of collabs but to me the most noteworthy aspect is that every track is produced by Tyler himself. According to Tyler this one has been in the works for a minute now, he tweeted the day of the release saying he has been in the studio with this since February of 2013. That sounds crazy but after you listen you can definitely tell this one has been a long time coming.
Lots of great features on this album but the song with Lil Wayne and Kanye West stands out to me because it's the first Tunechi and Ye we have gotten in awhile and for it to be on Tylers' album just makes it that much bigger! Surprisingly these three very different personalities meshed perfectly on this track and they all lay down equally epic verses. Tyler took to twitter last night and expressed how impressed he was with himself to have put this one together and claims he got exactly what he wanted out of both of the rappers.
I AM VERY HAPPY THAT I AM RESPONSIBLE FOR GETTING THAT FROM WAYNE AND YE OMG THANKS GUYS I LOVE YOU. I GOT THE ERA OF THEM THAT I LIKE YUP

— Tyler, The Creator (@fucktyler) April 13, 2015
I would have to agree with him, listening to these back and forth verses we do get a sound reminiscent of old Weezy/Yeezy and I have zero complaints! Tyler is currently touring in support of Cherry Bomb (dates seen below) and of course don't forget to get your own copy of the album which is available on iTunes now.
Tyler, The Creator-Smuckers Feat. Lil Wayne & Kanye West

"Follow" Tyler, The Creator: |Facebook|Twitter|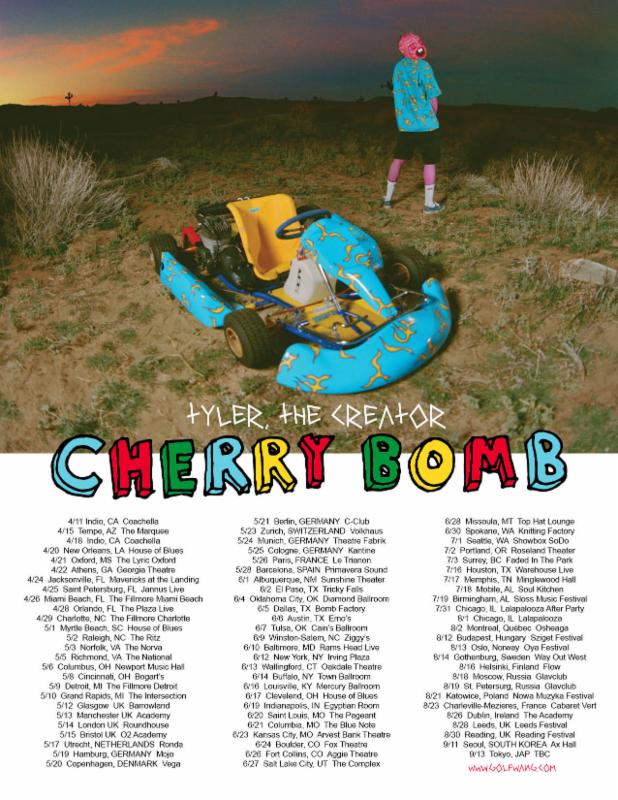 Comments
comments