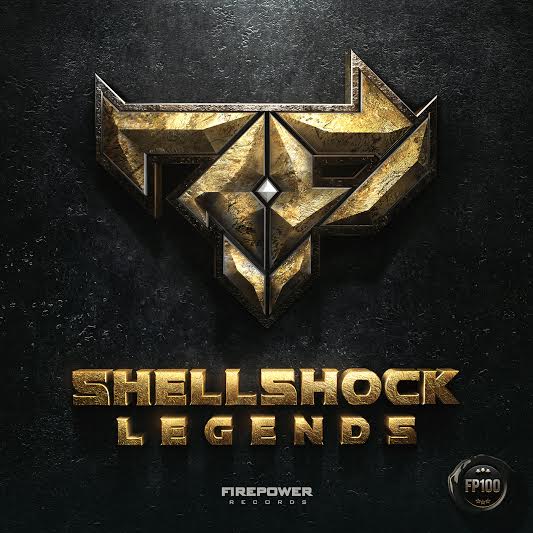 Firepower Records has come a long way since its inception back in 2012. Datsik and Sharra Duggan (one of the few female executives in dance music) have since then created it into the bass music powerhouse that it is today with a roster that includes over forty-four artists and counting. Well on May 5th, the label will be celebrating its 100th release!
In honor of the impressive milestone, they have decided to unleash the "Shell Shock Legends" compilation. This compilation includes 13 exclusive tracks from the biggest names the biggest names in the Firepower Family including Datsik, Twine, Protohype, Infuze and many more. While this beast doesn't drop for almost another month, we teamed up with our friends at Firepower to give you taste of the highly anticipated "Shell Shock Legends"!
Minesweepa has joined forces with Alexander the Great to deliver a filthy, bass-filled track that slaps in every sense of the word. As mind-splitting as "PaperChase" is, keep in mind there are 12 more tracks to come. "Shell Shock Legends"is going to be MASSIVE!
Lastly, we'd like to congratulate Datsik, Sharra and all the other members of the Firepower Family on their 100th release!
Shell Shock Legends | May 5th |
Tracklist for Shell Shock Legends:
1. Datsik, Protohype & Init – "Turf Wars"
2. Antiserum & Tha Trickaz – "Boom"
3. Infuze & Proper Villains – "Galaxia"
4. Datsik – "Troynado"
5. Protohype & PhaseOne – "Recon"
6. Truth – "Break Out" (Feat. Taso)
7. Twine – "Insanity" (Feat. Mayor Apeshit)
8. Datsik & Bear Grillz – "Fuck Off"
9. Getter – "The Heat"
10. Minesweepa – "PaperChase" (Feat. Alexander the Great)
11. Sub Antix – "Mr. Miyagi"
12. Downlink & Terravita – "The OG"
13. Helicopter Showdown & EH!DE – "Balderdash"
"Follow" Firepower Records: | Facebook | Twitter | Soundcloud |
"Follow" Minesweepa: | Facebook | Twitter | Soundcloud |
Comments
comments