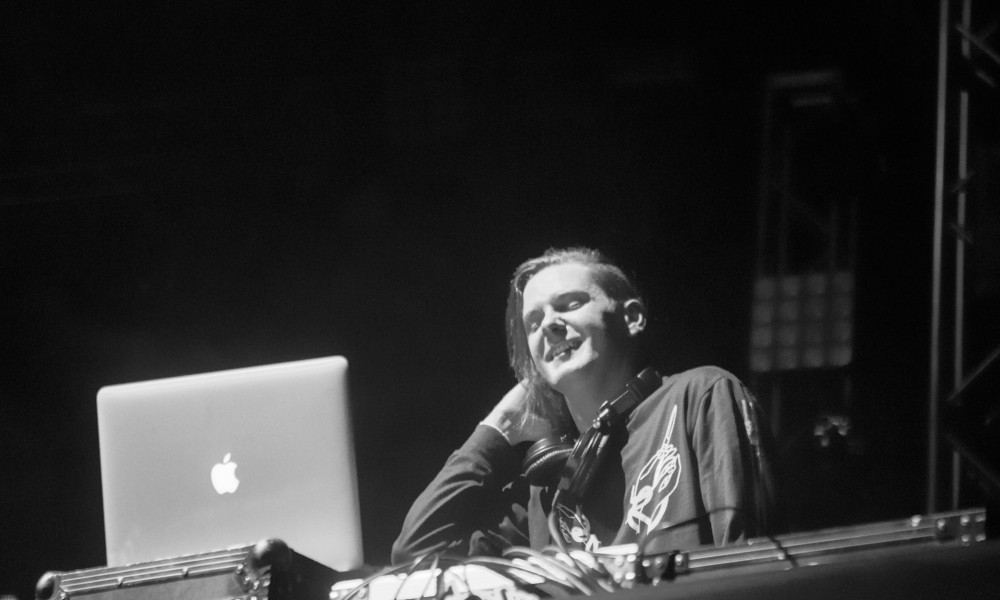 Photo
Cred: Adam Weiss
We recently had a chance to sit down with Jackal for a few minutes after his first set ever in Chicago. Jackal was part of an all-star lineup which included Big Gigantic, Michael Menert, Probcause, and even a surprise set from Manic Focus! We had a great time chatting as we talked about musical influences, food, television, and even some more controversial subjects. Make sure to follow Jackal to keep up with all of his latest releases. Jackal has some big stuff in the works.
Q: Your track "Jamba" with Boombox Cartel was recently released on Owsla. What's it like having tracks released on Skrillex's label.
A: It was one of those things starting out that I wanted to do. I wanted to release on Mad Decent and on Owsla. It just sorta happened
. It doesn't feel that crazy to me now but I know it is. If it sit and think about it, then it's like holy shit.
Q: Being able to work under Skrillex what's one piece of knowledge or experience that you've taken from him that has helped towards your success.
A: He is so nice to everybody and he is so accommodating
. The first time I met him he was like "Hey man is everything alright, do you need a drink or something? And I'm just here like dude, you changed my life it's so crazy. Really being nice to everyone is what I've taken away.
Q: When you're working on music what helps you get inspired?
A: I listen to a lot of Neptunes and Timbaland beats from the 2000's era. I also kind of like how Baauer puts music together. He's all sample
based so I like to try and merge those two with my own sound. I like to keep things dry and heavy, but those old school 2000 beats really help.
Q: What are some artists you're currently listening to right now?
A: I'm listening to a lot of Kanye West right now. I get inspired by him a lot, the way he puts this ego music out there. I just get it. Hasse De Moor has been putting out some crazy shit lately. He's an up and coming dude from somewhere in Europe, he's really good. A lot of hip hop though.
Q: Being from the UK what was your favorite TV show
there?
A:  It's either The Office
U.K with Ricky Gervais or Peep Show. Probably Peep Show. With The Office you have to kind of watch it a couple times because the first time I was like "ehh" but then you get see the characters and who they really are and its genius.
Q: Have you ever watched the U.S version?
A: Yeah, I've never really been a fan. It's just a bit too obvious for me.
Q: Aside from Skrillex who is your biggest influence in music?
A: Kurt Cobain. Since I was a teenager I've kind of obsessed with that guy. Him as a person
to me, he's like the one. But when I'm making music, like I said, Baauer is someone I refer to when I'm bored. I'm just like what would Baauer do?
Q: So you grew up with Nirvana and more of a rock type environment?
A: Yeah definitely. I think you can hear it in how heavy some of my music is. But a lot of metal and some death core too.
Q: Coming over to the U.S you've gotten to experience what our fast food has to offer. Do you still love McDonalds now just as much as when you first got here? What are the
differences?
A: Compared to here it's healthy. In America any time I eat it I feel like complete
shit after it which is strange because I used to eat it quite a lot. But in America I'm just like no I won't. I love fast food but man, it's just that McDonalds where I feel awful after eating it. In the UK its literally just like a burger and fries.
"Follow
" Jackal: | Facebook | Twitter | Soundcloud
Comments
comments