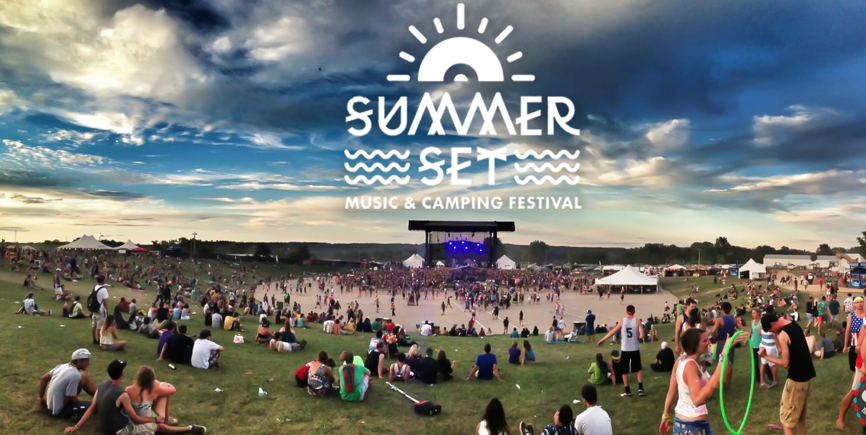 As festival season begins with Coachella just finishing up weekend 2, all anyone can seem to talk about is music. Luckily for us though, is seems like everyday a new festival's lineup is being announced and we couldn't be more psyched about it. With that being said, I was overwhelmed with joy to see that Summer Set released their lineup recently.
Summer Set takes place in Somerset, Wisconsin and will be happening August 14th, 15th, and 16th this summer. Besides the insanely good lineup, one thing that sets Summer Set apart from a lot of festivals is the many options when it comes to camping. You have your choice of two different camp groups, camping in the woods, or RV camping, all at reduced costs from last year, and all great options to make the most out of the weekend.
While music lovers who live in the Midwest all know and love Summer Set I feel that it needs more recognition from this country as a whole. The lineup is always great but this year the diversity of it makes it one of the best in history. With Bassnectar, Big Gigantic, deadmau5 and TheWeeknd as the festival's headliners, there's no way you'll be disappointed. As if that wasn't already enough, Bone Thugs-N-Harmony will be preforming with all of their original members from 1999. This festival's great mix of music veterans and rookies makes it impossible for it not to be one of the best this summer.
Some other great artists who are sure to make headlines there are G-Eazy, Odesza, Zeds Dead, Die Antwoord, Carnage, Audien and many more.
Be sure to check out the full lineup and buy your tickets before they sell out because this is one festival you don't want to miss!
Comments
comments