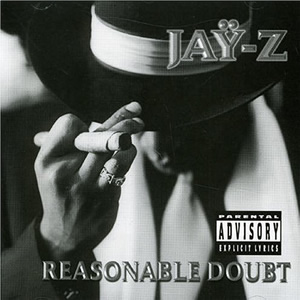 Happy #ThrowbackThursday!
Over at TSS, we're constantly trying to figure out a few ways to bring you guys music with a cool twist. So rejoice, selfie lovers, your junior high school bathroom mirror pics aren't the only thing that's getting thrown back! Every Thursday, we're going to post a song from the previous decades that was a smash hit and hopefully, some new light will be shed on some old classics. Enjoy!
While mention of the name Sean Carter may evoke thoughts of Magna Carta or Beyonce, many people don't know how Jay Z actually rose to fame. Although the details are disputed by Nas' old songs (among others), what is unquestionable is that Jay Z's catapult into fame came from the release of his first album in 1996, "Reasonable Doubt". The work is considered by many to be, alongside Illmatic and The Infamous, a definition of mid-90's New York.
At a time when violence was at a peak and East Coast rap found a resurgence with aforementioned albums skyrocketing to the top, Jay found his niche in rap. Nas was the lyricist, Mobb Deep was the storyteller, and Jay was the smooth talker. Reasonable Doubt took a lot of cool, fluid beats developed in the early 90's by rappers like Rakim and put them to work to produce an album that was unlike any other. Although Jay didn't have the best rapping skills per se, his flow made people bump and that mattered a whole lot.
"Follow" ARTIST: | Facebook | Twitter |
Comments
comments